Are post offices and schools closed on Veterans Day?
On Thursday the US commemorates all Americans who have served in the armed forces. As it is a federal holiday many government services are closed.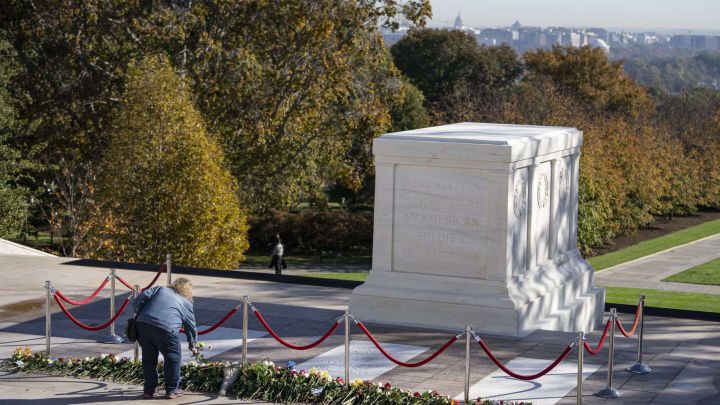 Every year on 11 November the US honors its military veterans with celebrations and parades. The holiday conjures up the sacred image of the laying of a wreath at the tomb of the unknown solider but is also a time of joyous events as Americans take pride in the service and sacrifice of men and women in uniform.
Since it is a federal and state holiday all non-essential government offices and operations are closed and many businesses choose to do the same. This year the holiday falls on a Thursday.
What is open and what is closed on Veterans Day?
Every state and the District of Colombia observes Veterans Day, which was originally Armistice Day. What started out as a holiday to honor the sacrifice of the millions of Americans that fought in World War I and nations working together to overcome armed aggression to restore peace, became several holidays.
Veterans Day is celebrated to recognize living Americans that have served their country and have now been discharged from their duty with honor. Not to be confused with Memorial Day when the US honors those who fell in the line of duty or Armed Forces Day honoring those currently serving.
As with most holidays in the US, some businesses and banks remain open despite it being a federal and state holiday. Some businesses use the opportunity to offer special deals to veterans, active-duty service members and their families to recognize their service. The best way to check if something is open is by calling beforehand.
Are schools open?
Most schools do close for Veterans Day, but it can vary from district to district, as well as whether an institution is public or private. When planning out the school calendar for the year school boards and parents plot out how to best fit in the required number of school days within the set calendar year.
Are post offices open on Veterans Day?
As is usually the case, the United States Postal Service will observe Veterans Day this year. Post offices across the US will be closed 11 November and there will be no mail pick-up or delivery on Thursday.
Are government offices open on Veterans Day?
All non-essential federal, state, county and city government services will not be available on Thursday.