MLS
Lorenzo Insigne's agent denies any possible move to Major League Soccer
Several weeks ago it was reported that the Italian playmaker was tempted by a move to MLS after rejecting the latest offer from Napoli to renew his contract.
Lorenzo Insigne's contract with Napoli expires at the end of the current season and they have been talking for months about an extension. Several weeks ago the Italian playmaker rejected the latest offer from Napoli to renew his contract and several clubs around the world are keen on signing him during the summer as a free agent.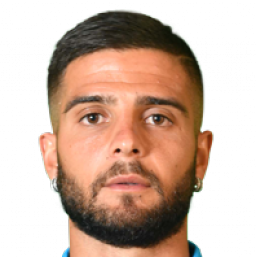 Ruled out any move to MLS
"He's [Lorenzo] is out of contract in June 2022. Napoli are offering a new contract with a 50% downward salary and Lorenzo was surprised by this proposal. We're in talks and we'll see. MLS rumours are completely fake," said Insigne's agent, Vicenzo Piascante, while speaking to 'II Roma'.
Insigne and his agent have been very vocal about the situation and they have made it clear that his intention is to renew, but the offers from Napoli have been too low. If negotiations fall apart, Inter Milan is already preparing an offer to bring Insigne to the team for the 2022/23 Serie A campaign.
"I have read a lot of nonsense about our requests on the renewal," he stated. "Napoli have offered not much more than half of what he earns today though of course we are still staying calm," Piascante, while speaking to II Roma.