FOURTH STIMULUS CHECK
$1400 fourth stimulus check: why the Senior Citizens League is pushing for it
As seniors struggle to make ends meet as prices increase rapidly, the Senior Citizens League calls on Congress to send a $1,400 stimulus check.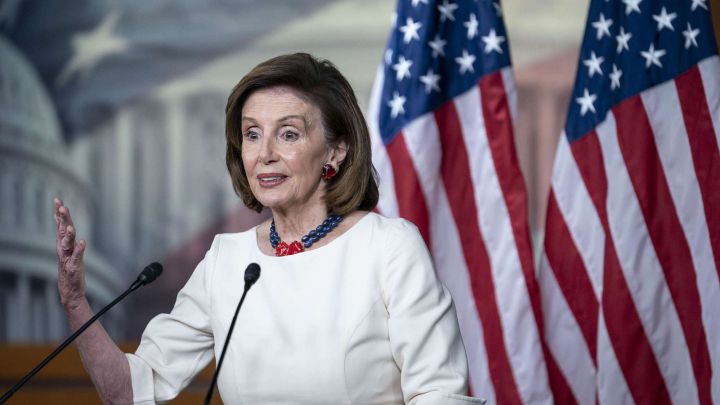 Prices are up more than six percent across the US compared to this time last year. During periods of high inflation, those on a fixed income, like Social Security beneficiaries can see their purchasing power decrease, fast. In both September and October, the price of groceries increased 1.2 and 1 percent respectively. Among products, dairy, meat, and cereals have seen the largest spike over the last year.
The most recent Household Pulse Survey conducted between 29 September and 11 October found that five percent of seniors sometimes or often did not have enough to eat. Additionally, eighteen percent of people over the age of sixty-five reported that they were finding it somewhat or very difficult to cover normal household expenses.
If you're on a fixed income or struggling to make ends meet, you're not alone. In fact, there are 8.7 million households with adults over 50 that need help putting food on the table. Learn how you or a loved one could get support. https://t.co/ppIcleYiBo

— AARP Foundation (@AARPFoundation) November 4, 2021
One senior advocacy organization, the Senior Citizens League (SCL), has made it clear to the nation's leaders that the 5.9 COLA which will take effect in January 2022 is not enough. Mary Johnson, a Social Security and Medicare policy analyst at SCL stated recently that "Over the past 21 years, COLAs have raised Social Security benefits by 55 percent but housing costs rose nearly 118 percent and healthcare costs rose 145 percent over the same period."
A call for a $1,400 stimulus check for those on social security
The fact that benefits have not kept up with the actual increase in costs has put many beneficiaries in an extremely vulnerable position.
The SCL is calling on Congress to send a $1,400 stimulus check to all Social Security beneficiaries to help increase their purchasing power. While this check may not help beneficiaries in the long run it can help people who are feeling the financial crush from increased inflation.
The organization has also reported hearing from many seniors "are cutting their spending on prescriptions and groceries because that's the last things they have left to cut." Very concerning to Johnson is the fact that many are "splitting pills, taking prescriptions every other day, or simply not refilling prescriptions," which "is hazardous to health, especially when the drug is an essential one for conditions such as diabetes." Additionally, the 2022 Medicare premiums for Parts A and B, have yet to be announced and many enrollees are worried that the increase in premiums could eat up the majority of the COLA.
The fight is taken to Capitol Hill
The average person on social security receives a check of around $1,543. The COLA for 2022 is expected to increase the average benefit by around $92, falling far short of what seniors need to help them stabilize their financial situation.
In September, the organization launched an online petition to rally support for the issue. Additionally, the SCL has been engaging with leaders on Capitol Hill and continued its "lobbying efforts to get an Emergency Stimulus for Social Security recipients."