THANKSGIVING 2021
What are the most popular Thanksgiving dishes?
With Thanksgiving right around the corner, many are scouring the web for recipes for the most popular dishes served during the November holiday.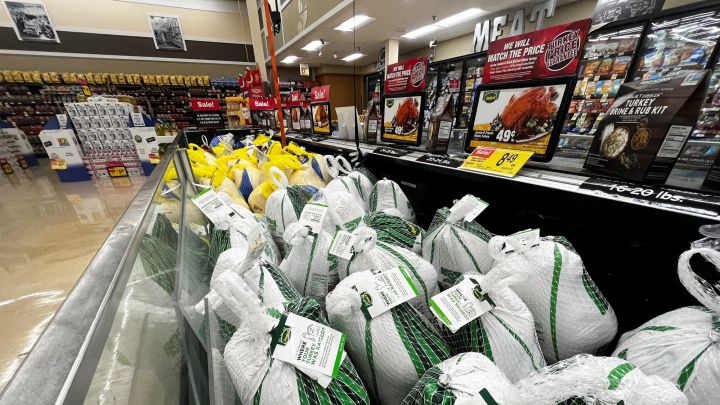 This year, more than seventy percent of families in the United States plan to celebrate Thanksgiving. Younger people are the least likely to say that they will celebrate which could be because they are living away from their families.
As families prepare for Thanksgiving, they may find much higher prices than in years past. CNBC reported that across the country, the price of a turkey is up more than twenty-four percent compared to last year.
In 2019, the average cost of a Thanksgiving dinner was $48.91, and this year it will increase to $53.41 -- a nine percent increase. Much of this increase has to do with the current supply chain issues facing the country, which has contributed to a 6.2 increase in the Consumer Price Index over the last year.
What are the most popular dishes?
Last year, the polling company YouGov undertook a comprehensive survey that answered one of the most controversial questions in the US: which is the best dish served during Thanksgiving?
The poll included more than 1,300 people from the West, South, North East, and Mid-West.
The answers varied widely across the different parts of the country. Across the board, eighty-three percent of respondents said the turkey was the best dishes the table. Some other national favorites include mashed potatoes (78 percent), stuffing or dressing (77 percent), and bread and rolls (74 percent).
Favorites by Region:
South
Turnips
Staffing or Dressing
Macaroni and cheese
Collard green
North East
Fruit Salad
Beans and rice
Rice
Soup
West
Tamales
Glazed carrots
Soup
Beef
Mid West
Deviled eggs
Chicken
Mash potatoes
Jell-O
The only region where the turkey was not in the top slot was the West.
Across the board, some of the worst-ranked foods were tofu, plantains, black-eyed peas, and lamb.
Regional Favorites
The various dishes favored in each region of the country tend to reflect the native crops and the immigrant communities that live in those areas. For example, tamales are the most common side dish in the West.
Who typically does the cooking in your family?
In addition to surveying Thanksgiving preferences, YouGov also took a look at who in families tend to do the cooking and cleaning during the holiday. The poll found that forty-eight percent of women reported that they would be doing "all" or "most" of the cooking, compared to only twenty-four percent of men. Men are slightly more likely, thirty-one percent, to help with the cleaning, but still the rates are heavily weighted towards women, forty-six percent.