NFL
Buffalo Bills CB White out for rest of season with ACL tear
The Buffalo Bills have been handed a major injury blow after it was confirmed that Tre'Davious White will sit out the remainder of the campaign.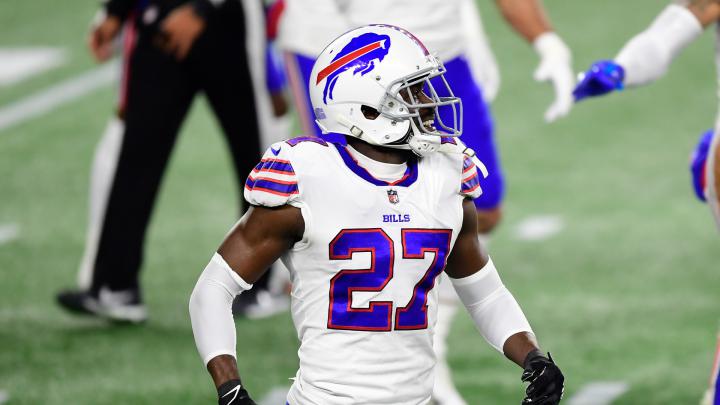 Buffalo Bills cornerback Tre'Davious White faces a lengthy injury absence after sustaining a torn anterior cruciate ligament, the NFL franchise has revealed.
White tore ACL in Bills' win over Saints
White suffered the injury during the second quarter of Thursday's 31-6 win over the New Orleans Saints.
The 26-year-old was able to limp off the field without assistance but was ruled out of the game, with Dane Jackson his replacement. White underwent an MRI scan on Friday, with results showing a torn ACL.
White's injury will see him miss the rest of the campaign, with the Bills sitting top of the AFC East, holding a 7-4 record with six games of the regular season remaining.
The All-Pro CB will be a big miss. He has registered six pass breakups and an interception, while 56.5 per cent of the defensive plays he has been involved in this season have proved successful (320/566).
White has allowed a big play on 14.1 per cent of his targets - the sixth-best ratio in the league among cornerbacks with at least 25 targets.
Bills team-mates "hurting" for White - Allen
"I know all the guys in the locker room are praying for him and hurting with him," quarterback Josh Allen said of White after the win in New Orleans.
"You can't say a single bad thing about that man. He comes in and busts his a** every day."