SOCCER
Xabi Alonso: "Winning Euro 2008 with Spain shut Carragher up..."
The former Liverpool, Real Madrid and Spain player had some interesting anecdotes about his time at Anfield as he chatted to DAZN.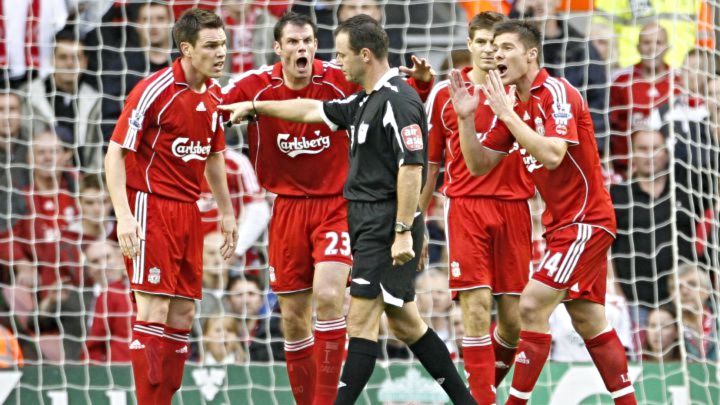 Xabi Alonso recalled his time in the Premier League in an interview with his brother for DAZN. The former Spain international how he ended up signing for Liverpool in 2004: "I was 22 years old. Going to a big club with the tradition and history that Liverpool had was very attractive for me, both for personal reasons and professionally. When the opportunity arose, they showed a lot of interest and Rafa Benítez thought that I was a player tha he needed for the team. That was all the motivattion I needed and so I went there really excited by the prospect of discovering a new world. I knew the Premier League, but only as a fan. The Premier League really draws you in. If you like football, it's easy to get hooked on the English game. And Liverpool, if you can manage to fit in there, even more. I ended up feeling very comfortable there. I went with my girlfriend at the time, Nagore - we flew over with the other Spanish players who they signed at the time. We were a close knit group and that also helped me to settle in".
Gerrard: "Gerrard and Carragher were the ones who I used to talk to a lot inside the dressing room at Liverpool. They were playing for England and we were with Spain, Carragher would always say: 'Nah. There's no way you'll ever win anything. You can't run. You've got no legs'. You'll never win anything'. So when we won Euro 2008, I sent him a text message, and I went back to Liverpool for a visit I told him: 'It's not all about running. That shut you up!".
Bother Mikel, a role model: "He is the best coach I have ever had and the one I have learned the most from, because he was my older brother and always was there to help me. To be at his level, I needed to make a real effort. Even when we were both at Real Sociedad we had parallel careers: in terms of age, level, opportunities and trajectory we were always together. I am very lucky to have someone like my brother, for the good and the bad things".