Fourth stimulus check: which states keep offering money?
With the chances of a fourth federal stimulus check at almost zero, some states have started sending direct payments to their residents. Which ones?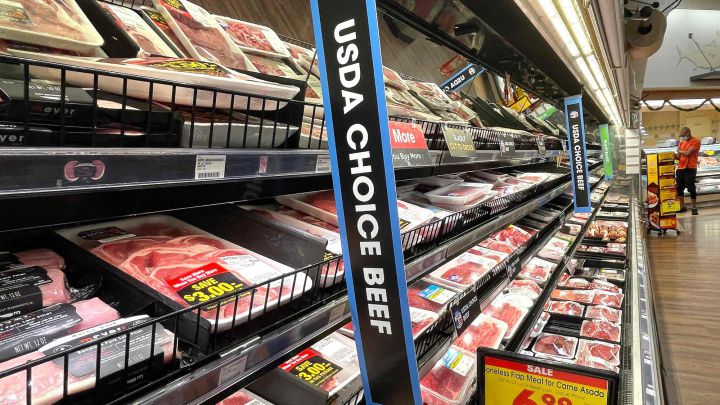 To support families and better position the US economy to combat climate change, the House of Representatives passed the Build Back Better bill, formally known as the reconciliation bill, in early November. The bill will now move on to the Senate for consideration in the upper chamber. Households with children could look forward to another 12 months of advance Child Tax Credit payments next year along with other tax breaks and subsidies to help with childcare. Democrats are aiming to pass the bill before the end of the year when the advance payments will expire if the extension isn't passed.
One measure missing from the "care economy" proposals is a fourth nationwide stimulus check.
Yet, millions of Americans are still struggling to cover regular expenses, put food on the table and pay rent which has led to calls for further stimulus checks. The most recent data from the Household Pulse Survey conducted by the US Census Bureau found that eleven percent of households with children "sometimes" or "often" did not have enough to eat. When looking at food insecurity in households where respondents had reported working, the rate only fell to eight percent, highlighting the impact the rapid increase in prices is having on families across the US.
Calls for a fourth stimulus check have continued
Since late spring, the White House made it clear that they were not in support of a fourth stimulus check, but that they would support Congress if they decided to pass another. However, with debate over the President's agenda growing tense, many lawmakers who had been pushing for another direct payment dropped their support publically.
This does not mean that support has subsided among the public. A Change.org petition to send monthly payments worth $2,000 hit three million signatures this month. Also, a senior rights organization called the Senior Citizens League began to lobby for a $1,400 stimulus check to be sent to those on social security as they have heard many seniors are struggling to make ends meet. Members of Congress have yet to respond to both efforts.
What states are sending stimulus checks?
Earlier this month, Maine Govenor Janet Mills announced that the state would send $285 Disaster Relief Payment to over half a million residents. The check is being sent as a thank you to workers who have continued to keep the state's economy moving throughout the pandemic.
California experienced a historic budget surplus in 2020 and decided to send a stimulus check of at least $600 to families with an annual gross income under $75,000. For those with children, $1,100 payments are available. Payments will continue through the end of the year as the California Franchise Tax Board processes tax returns and sends out refunds to residents. Unlike federal stimulus checks, Golden State stimulus checks are able to be claimed by immigrants.
Maryland approved a major poverty-fighting measure in February that sent checks of up to $500 to Maryland's poorest families and $300 to its poorest single filers. As part of the $1.2 billion state stimulus package, increased payments will continue for the next three years in the form of a tax refund. A family with two children that has an income of $25,000 a year would see an additional $1,100 each year. Maryland was one of the only states led by a Republican to pass a measure of this kind.

In June, the New Jersey General Assembly passed a $46.4 billion state budget which included $319 million for tax rebate checks of up to $500 for around three-quarters of a million New Jersey families. There were two eligibility requirements. The first is that a couple that filed jointly had to make under $150,000, or those filing individually who earn up to $75,000 will receive checks for up to $500. Second, filers must have at least one dependent child.
Thank you bonuses and hazard pay stimulus checks
Some states have approved the sending of stimulus checks to teachers and first responders who have continued to work throughout the pandemic.
Florida approved a bill to send $1,000 bonuses to first responders and educators. Governor DeSantis also offered $5,000 to police officers from around the nation who want to avoid vaccine mandates to relocate in Florida, but that proposal is pending legislative approval.
Georgia, Michigan, and Tennessee put in place bonus programs for teachers in their states, but in the case of Tennessee that came at the expense of a pay raise. Teachers in some districts in California and Texas also saw additional funds sent their way.