REAL MADRID
Mbappé raises doubts with cryptic message at the Ballon d'Or gala
In a month's time he can begin negotiating with other clubs. The striker left his future up in the air with his comments about winning the Ballon d'Or.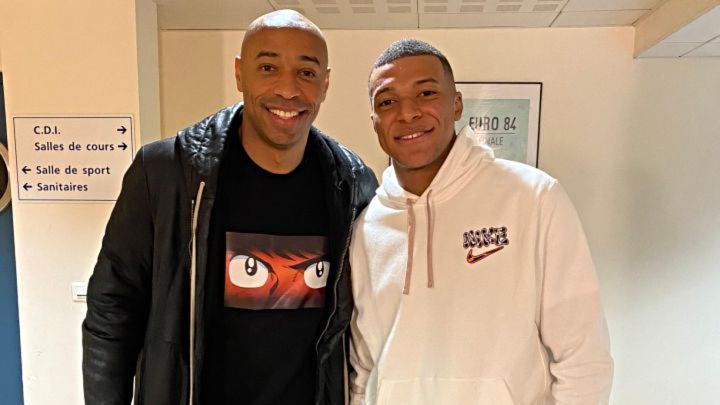 Kylian Mbappé's future will be resolved in just over a month's time. From 1 January, the France international will be free to negotiate with the club of his choice and PSG have yet to make any progress in securing a new accord. Negotiations are at a standstill and the outlook for the Ligue 1 side is pessimistic as they have just one month to convice the player to stay. Yesterday, during the Ballon d'Or gala, in which Messi picked up his seventh award, Mbappé attended the media and his comments could be interpreted as a possible warning about his future.
Mbappé's plans to win the Ballon d'Or
"Of course my objective is to win a Ballon d'Or, or several, but there is a process to go through to achieve it," he told L'Équipe. That "process" which Mbappé was referring to could be interpreted as a possible goodbye to PSG, because Ligue 1 does not have the same prestige as other leagues - that is underlined by the fact that he will be free to walk away and go wherever he likes in a month's time.
In the meantime, PSG will do whatever they can during the coming weeks to try to persuade Mbappé to sign a new contract. In Paris, club officials are aware that they are facing a race against time - negotiations hit a brick wall in August and have not moved on since then. The striker's message at Monday's gala could be taken that he plans to move somewhere where he will get even more exposure next season..