CORONAVIRUS STIMULUS CHECKS
Can a fourth stimulus check payment happen in December 2021?
Congress is close to passing President Biden's Build Back Better legislative agenda, but does the package include another round of direct payments?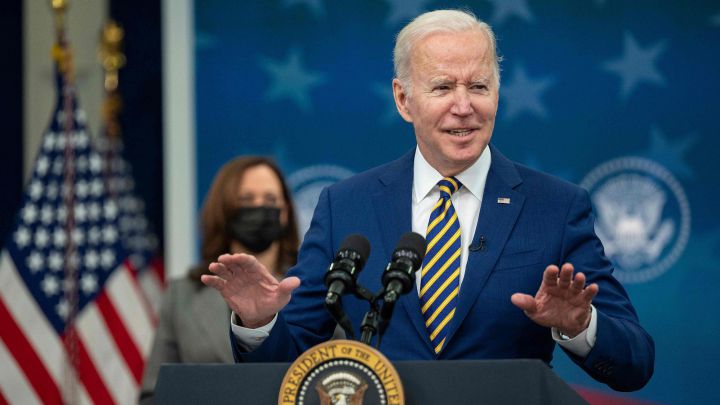 After the third stimulus check was distributed earlier this year personal income rose to $24.1 billion. However since then that figure has trended downward, falling to $20.4 billion by September.
One of the main factors driving the decrease was the ending of federal pandemic-related unemployment benefit programs. As unemployment benefits ended more than eight million workers in the United States quit their jobs, providing new evidence that the benefits were not keeping people from re-entering the workforce.
In October nearly 30% of American adults were still having trouble paying their usual household expenses. With prices up across the economy and the holiday season approaching, many are hoping Congress will pass another round of direct payments in December.
Before the pandemic, Americans saved an avg. of 6-7% of their overall income/month. The saving rate has averaged 15.3% since the pandemic began, with spikes in savings in the months with elevated gov. income due to stimulus checks/unemployment insurance. https://t.co/BzVs6gCK0G pic.twitter.com/iNZos0O7CQ

— USAFacts (@USAFacts) December 1, 2021
However, there are no plans in Congress to pass a fourth stimulus check and universal direct payments are not included in the Build Back Better Act or the reconciliation bill which was approved by the House of Representatives on Friday 19 November. However the bill, if approved by the Senate, would extend the current structure of the Child Tax Credit another year.
Child Tax Credit expansion provides direct payments
Changes to the value and distribution of the Child Tax Credit were made under the American Rescue Plan. These alterations increased eligibility to 24 million children and in July the Internal Revenue Service began distributing monthly payments.
For each child under six families receive $300 and for those between six and 17, a $250 payment is made. The last payment in 2021 will be made on 15 December, and the remaining value of the credit -- half -- will be paid when families file their taxes in the spring.
Yellen: Food insecurity dropping 24 percent for families after Biden's Child Tax Credit "a profound economic and moral victory for the country"

— Jeff Stein (@JStein_WaPo) November 30, 2021
Studies of the initial payments, which began in July, have helped to lift 3 million children out of poverty. However it appears unlikely that the ambitious target of a 40% reduction in child poverty by 2025 will be met, and Congress is struggling to secure an extension.
But it does seem like the payments are helping. The Center on Budget and Policy Priorities found that "the vast majority of parents with low incomes are spending their Child Tax Credit payments on basic needs such as food, housing, utility bills, and education, which can help give their children a stronger start in life."
Will the Child Tax Credit be extended?
Although the extension is only for one year, rather than the White House's four-year target, the change making the tax provision fully refundable looks set to be made permanent. This will be a boost for low-income families who had been excluded from the support before the American Rescue Plan.
By making permanent the fully-refundable aspect of the Child Tax Credit, even if another extension can't be pushed through next year, all taxpayers with eligible children will be able to claim $2,000 until 2025 when the credit will drop to $1,000 per child under 17.