Powerball: How much do you win if you get the red ball?
Powerball players need to get all their picks correct to win the jackpot, but if they are lucky and get the red ball right they could be in the black.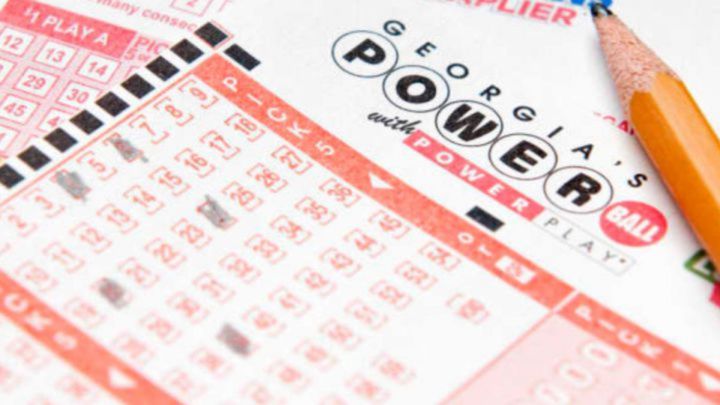 Powerball is one of the most popular lottery games in the US that can make a person a multimillionaire overnight, but the odds of that happening normally exceed the dollar amount of large payout. With a little luck though if the number you have for the red Powerball matches the one drawn, you'll get your money back with a little extra to boot.
Players have to fork over $2 for each ticket they purchase for the chance to win at least $4 and up to one million dollars if they guess all but the Powerball right. However, with special add-on features that players can opt to purchase, they could multiply the base amount of smaller prizes or even get a second chance to win with their numbers.
Drawings three times a week
Drawings occur three times a week on Monday, Wednesday and Saturday at 10:59 pm ET. Ticket sales cut off one to two hours before the drawing depending on the lottery jurisdiction. An initial investment of $2 per ticket gives players a chance to win nine different prize amounts depending on the combination of numbers that are guessed correctly. Wherever the game is played, punters can chance another dollar on each ticket to increase all winning combinations except the jackpot by up to ten fold while in some lottery jurisdictions, for another dollar per ticket, players can have a second shot at winning up to $10 million.
How to play Powerball
When you play Powerball you need to choose six numbers from two separate pools for the drawing. Players choose five numbers between 1 and 69 for the white balls and one number for a red ball, or Powerball, from 1 to 26.
We love celebrating winners as much as you do, and we want to make sure your wins are protected. Before sharing a picture of a winning ticket, make sure it's cashed. If you do share a picture on social media of a winning ticket, do not include the barcode. ⚠️ pic.twitter.com/zyfSkPuBXK

— Ohio Lottery (@OHLottery) June 10, 2020
Drawings occur three times a week on Monday, Wednesday and Saturday at 10:59 pm ET. Ticket sales cut off one to two hours before the drawing depending on the lottery jurisdiction.
There are a total of nine ways to win a prize in Powerball, ranging from $4, recovering your initial $2 buy-in plus $2, to the jackpot. But players have additional options to potentially multiply the prize money they get for a winning combination or even have a second chance at winning.
What are the nine prizes for the Powerball?
All states set the 2nd through 9th prizes at pre-determined amounts, except California, where all prize payouts are based on sales and the number of winners. Typically, the top prize starts at $20 million and accumulates with a rollover every time there is no winner. Should more than one person win the top prize the jackpot will be divided equally between them all.
The nine possible winning combinations are as follows:
Powerball number combinations and prizes
Match 5 + Powerball: Jackpot (1 in 292,201,338)
Match 5: $1,000,000 (1 in 11,688,054)
Match 4 + Powerball: $50,000 (1 in 913,129)
Match 4: $100 (1 in 36,525)
Match 3 + Powerball: $100 (1 in 14,494)
Match 3: $7 (1 in 580)
Match 2 + Powerball: $7 (1 in 701)
Match 1 + Powerball: $4 (1 in 92)
Match 0 + Powerball: $4 (1 in 38)
Increasing your potential winnings
Players can increase their prize amounts by spending an extra $1 for the "Power Play" option to win two, three, four or five times the corresponding prize, even possibly multiplying the prize by ten if the estimated jackpot is below $150 million. However, the Power Play only applies to non-jackpot prizes below $1 million.
Any Power Play number doubles the $1 million prize. The number is randomly generated before each drawing with each multiplier weighted.
Double Play gives players a second chance at winning a prize based on the numbers they've chosen. The winning numbers are draw immediately after the Powerball drawing. Double play is only available in 13 lottery jurisdictions.
Like Powerball, each number combination has a set prize amount starting at $7 and topping out at $10 million, but the Power Play add-on feature does not apply to Double Play drawings.