NEW YEAR'S
Supermarkets' opening hours on 2021 New Year's Eve and Day: Walmart, Costco, Target...
No matter what your plans are to send out 2021 and welcome 2022, if you need pick up some necessities here are the stores you'll find open...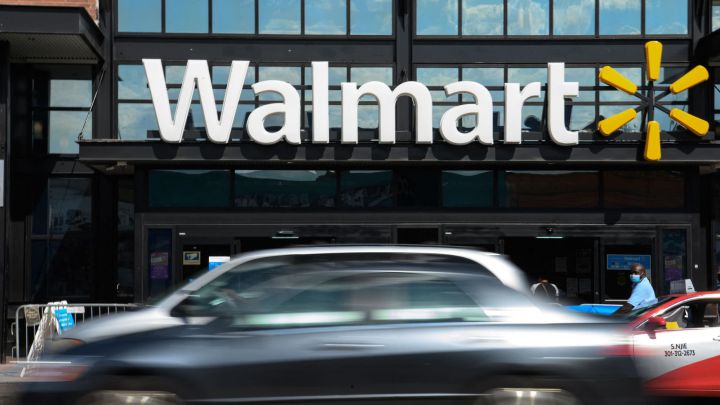 The year 2021 is almost over and here's hoping for a better one in 2022. No matter what your plans are to bring in the new year, be it watching the ball drop in Times Square from the comfort of your home or painting the town red with friends, it's always good to know what will be open should you need to run some last-minute errands.
Depending on which store you usually shop at to pick up essentials you may need to get their a little earlier on New Year's Eve or find a standby on New Year's Day. Here's a rundown of where you can go to save time and gas driving around.
Costco:
If you need to stock up for New Year's Eve, be sure to get your shopping done early if you are planning to go to Costco, as stores will most likely be operating at reduced hours. And you won't find your local Costco open New Year's Day, if you were hoping to take advantage of revelers sleeping in.
CVS:
Depending on the location near you, you should find your local CVS open New Year's Eve and New Year's Day, but hours will vary by location.
Kroger:
If you need to pop out to the pharmacy New Year's Eve or New Year's Day, many Kroger stores will be open 24 hours or during normal busines hours. However some will be operating at special hours. You can check your location on the Kroger's store locator.
That dilemma when Christmas candy is marked on sale but "new year, new you" is right around the corner. 🤔

— Publix (@Publix) December 28, 2021
Publix:
Although Publix will be open you'll want to be sure to check the nearest location as exact times will vary on New Year's Eve and New Year's Day.
Rite Aid:
Like most pharmacies, come New Year's Eve or New Year's Day your local Rite Aid will most likely be there for you to pick up any of your usual necessities during normal business hours.
Target:
Target will be there for shoppers who are in a pinch, opening on New Year's Eve and New Year's Day, with regular store hours from 8 am to 10 pm.
The chain is opened 363 days a year with just Christmas Day and Easter Sunday off, so if you are the kind of person that can't live without Target in your life, you won't have to worry for most federal holidays.
Walgreens:
Be it New Year's Eve or New Year's Day, you should be able to find your local Walgreen's store open to pick up what you need. Hours vary by location so check first before you head out the door.
Walmart:
Walmart will continue to be one of the stores for many families to count on come on New Year's Eve and New Year's Day, as it keeps its doors open for customers, most of them working at their usual opening and closing hours. Nevertheless, people may want to double check first with their Walmart's Store Finder tool, just in case their local Walmart store has changed its schedule slightly and is operating with shorter hours.
For those who are too busy preparing and can't spend their time going shopping, you can always save time shopping online as Walmart's website is open 24 hours.
Whole Foods:
For those who open the fridge on New Year's Day and find what they are looking for not there, you can expect your Whole Foods store to most likely be open. The same goes for any last-minute needs on New Year's Eve. But you'll want to check with your location as it may be operating on limited hours.