Covid, coronavirus | news summary for Saturday 1 January
Omicron Covid-19 variant: live updates
Counting cases no longer right strategy - US expert
Dr Monica Gandhi, an infectious disease expert at University of California, says using case counts as an indicator for how to tackle the covid-19 pandemic may no longer be the right strategy, amid the spread of the more infectious but less severe Omicron variant.
According to Dr Gandhi, in quotes published in The Guardian, surging case numbers "are causing a lot of panic and fear, but they don't reflect what they used to, which was that hospitalizations would track with cases".
She explained that the Omicron variant of covid-19 is leading to fewer hopitalizations and deaths because the largely-vaccinated population has a greater level of immunity than previously, and "there are now five laboratory studies that show that it doesn't seem to infect lungs very well".
Dr Gandhi added: "Once you have accepted the virus is endemic, just like influenza, then you never track cases because we never screen like this for any other viruses, we track what is causing disease and getting people hospitalized."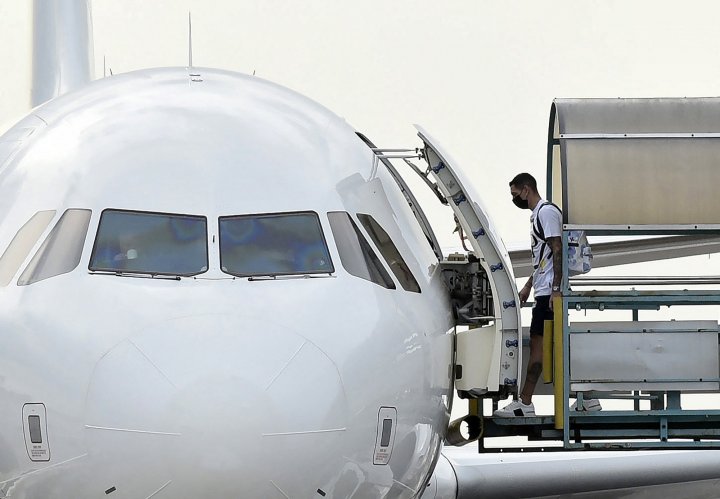 2,500 NYD flights cancelled
A combination of poor weather and rising covid cases among cabin crews saw more than 2,500 flights cancelled in the US on New Year's Day.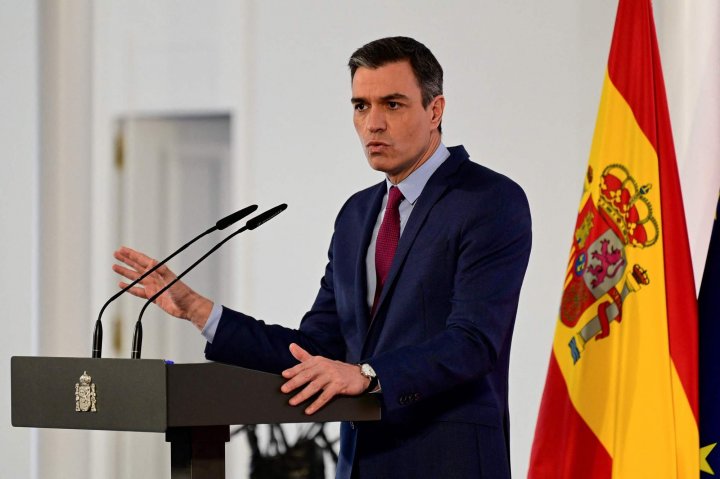 Spanish government to meet next week to discuss return to school in January
As the country battles growing covid cases, Spain's central government and regions will decide next week whether to revise the health protocols in the country's schools, which are due to reopen on January 10.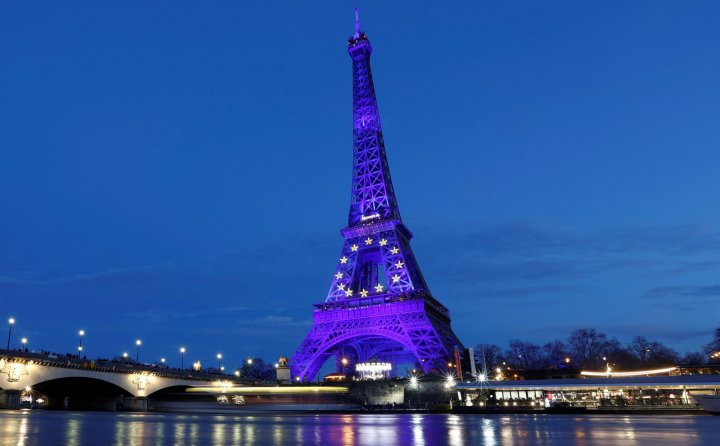 France sixth country with more than 10M covid infections
France became the sixth country in the world to report more than 10 million covid-19 infections since the outbreak of the pandemic, according to official data published on Saturday.
French health authorities reported 219,126 new confirmed cases in a 24-hour period, the fourth day in a row that the country has recorded more than 200,000 cases.
France joined the United States, India, Brazil, Britain and Russia in having had more than 10 million cases.
Saturday's figure was the second highest after the 232,200 record on Friday when French President Emmanuel Macron warned the next few weeks would be difficult.
In his New Year's Eve address, Macron did not mention a need for more restrictive health measures than those already announced, adding that the government should refrain from further limiting individual freedoms.
Canada CEO 'worried' if Beijing Games can go ahead as planned
With just over a month until the Beijing Winter Olympics opening ceremony the CEO of the Canadian Olympic Committee (COC) said he is increasingly concerned if the Games can go ahead as planned.
"We're worried," COC CEO David Shoemaker told the CBC in a New Year's eve interview. "We're confident that these Games can still be scheduled safely.
"But we're taking it day-by-day and wake up every morning to make sure that is how we still feel about it."
The National Hockey League (NHL) last month said it would not send players to the men's ice hockey tournament citing the pandemic's "profound disruption" to its schedule.
As of Saturday the NHL had postponed 90 games for covid-19 related reasons.
Other winter sports have also experienced disruptions to events that serve as Olympic qualifiers, including alpine skiing, bobsleigh and curling.
Shoemaker said that if the COC believes athlete safety is compromised it will not hesitate to pull the plug on Beijing as it did in March 2020 when they decided not to send a team to the Tokyo Summer Olympics if they were to go ahead as scheduled.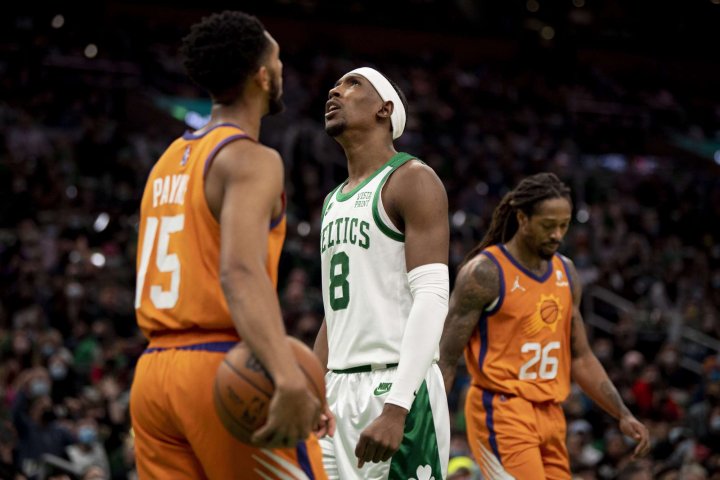 Surge in covid cases hammer North American sport
The National Basketball Association and National Hockey League were both forced to postpone games on Thursday, as the covid-19 surge continued to wreak havoc on sport schedules.
The Golden State Warriors' contest at Denver on Thursday was postponed after the Nuggets, who have been hit by a covid-19 outbreak in the locker room, could not field the required minimum eight players, said the NBA.
England reports 162,572 new cases, another record
England reported a record high daily total of 162,572 new cases of covid-19 on Saturday, up from 160,276 the previous day, official data showed.
The daily update also showed 154 new deaths from the virus in England within 28 days of a positive test, down from 178 on Friday.
The data normally also includes Scotland, Wales and Northern Ireland, but did not on Saturday because of differences in reporting schedules over the New Year weekend.
The daily number of confirmed infections across the United Kingdom repeatedly broke records in December as the Omicron variant spread rapidly. However, hospitalisations and deaths have remained at lower levels than during previous waves.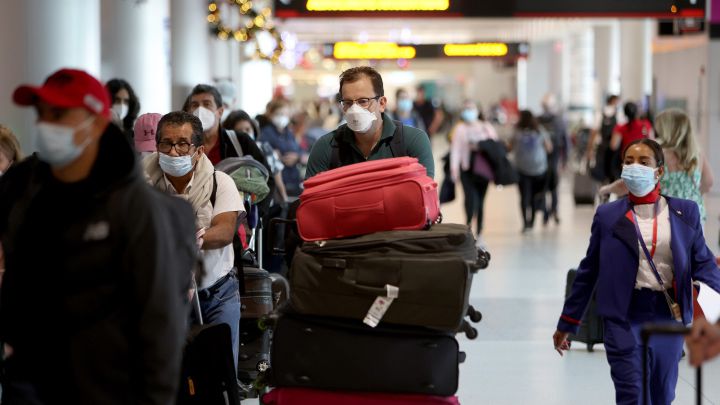 Portugal's covid-19 cases hit new record
Portugal reported on Friday a new daily record of 30,829 coronavirus cases, up from 28,659 the previous day, with the rapidly spreading Omicron variant accounting for an estimated 83% of all new cases, official data showed.
Health authority DGS registered 18 fatalities from covid-19, up from Thursday's 16, but that was only a fraction of the more than 300 daily deaths suffered in late January, when Portugal had just begun its vaccination campaign.
The number of patients in intensive care was steady at 145, also well below more than 900 in early 2021.
Portugal has one of the world's highest covid-19 vaccination rates with around 87% of its 10 million population fully inoculated.
In the run-up to New Year's Eve, the government ordered nightclubs and bars to close, people to get mandatory covid-19 tests to enter hotels, casinos and restaurants, and limited outdoor gatherings to 10 people.
South Africa says Omicron wave "has passed"
All eyes are on South Africa for clues as to how long the Omicron wave may persist and there is good news from the country where the variant was first detected, with experts stating the worst of the wave has passed with no "big spike in deaths," per the New York Times.
Covid-19 deaths in Eastern Europe surpass 1 million
Coronavirus deaths in Eastern Europe topped 1 million on 30 December, according to a Reuters tally, as the Omicron variant threatened to batter the region.
Three out of the five countries reporting the highest number of daily deaths in Europe are from the East, including Russia, Poland and Ukraine, Reuters data through Thursday showed.
"I am scared because it is a huge number of daily deaths – huge, unimaginable," said Bozena Adamowicz, a pensioner from Warsaw.
Eastern Europe makes up 39% of the region's population and has reported more than half the total covid-related deaths in Europe, according to the Reuters tally.
The death toll in Eastern Europe reached 1,045,454 on Thursday, compared with 1,873,253 in all of Europe.
The region includes Belarus, Bulgaria, Czech Republic, Hungary, Moldova, Poland, Romania, Russia, Slovakia and Ukraine.
Relatively few cases of Omicron have been detected in Eastern Europe, in contrast with Western Europe where daily cases have broken records.
NYC hospitals under stress from unvaccinated covid patients
According to New York City Council member Mark Levine, unvaccinated people are 32 times more likely to be hospitalized than vaccinated people, leading to a surge in cases at NYC hospitals.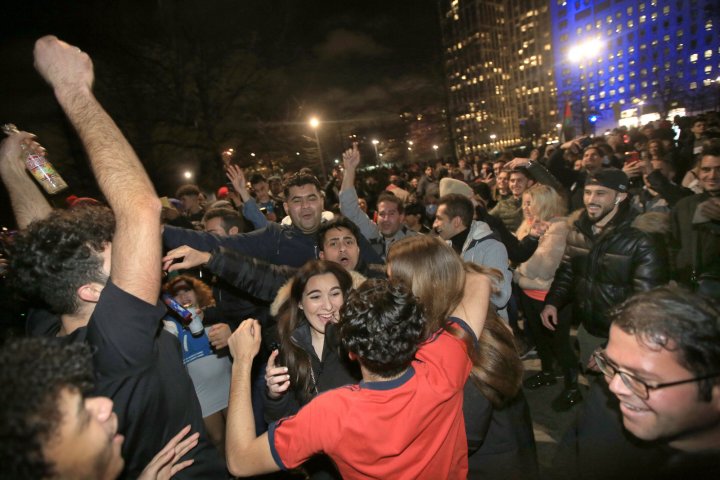 England rules out stricter covid-19 curbs
New restrictions in England to slow the spread of covid-19 will only be introduced as a last resort, health minister Sajid Javid said, stressing that although hospitalisations were rising, the number of patients in intensive care was stable.
The rapid spread of the Omicron variant across the United Kingdom has sent infections to record highs, with close to 190,000 new cases reported on Friday.
Britain has not brought in new rules for England, which accounts for more than 80% of the UK population.
Scotland, Wales and Northern Ireland have all imposed curbs such as limits on numbers allowed to gather, nightclub closures and social distancing measures in pubs.
"Curbs on our freedom must be an absolute last resort," Javid wrote in an article published in Saturday's Daily Mail newspaper. "We must give ourselves the best chance of living alongside the virus and avoiding strict measures in the future."
Javid had said on 27 December that no new restrictions would be imposed in England before the end of 2021. His article suggested none were imminent in 2022 either.
J&J booster offers strong protection against hospitalization
NBC - Johnson & Johnson's booster shot provides high levels of protection against the omicron variant of covid-19, according to data from a trial of healthcare workers in South Africa released Thursday.
Preliminary results from the Sisonke study, which have not been peer-reviewed, found that for people who had received one vaccine dose, the booster improved protection against hospitalization to 85 percent from 63 percent.
The study, carried out by the South African Medical Research Council compared 69,000 healthcare workers in South Africa to a group of unvaccinated South Africans.
US records one million covid cases in two days
The US recorded one million new cases of covid-19 on Thursday and Friday as the new Omicron variant continues to wreak havoc.
The country has now seen over 54 million cases of the virus since it first hit in early 2020.
What parents should know about sending kids back to school during Omicron
Millions of American kids will head back to classrooms in the coming days -- just as the Omicron variant is fueling record new covid-19 case counts.
And that has many parents wondering what's safe as the most contagious variant yet sweeps the country.
"We fear that it's going to get a lot worse, between getting together for the holidays and then getting back to school," said Dr. Stanley Spinner, chief medical officer at Texas Children's Pediatrics & Texas Children's Urgent Care in Houston.
Spirit Airlines to triple flight attendant pay through 4 January
Spirit Airlines Inc flight attendants are receiving triple pay on any work through 4 January, their union said, as the budget carrier scrambles to keep its schedules intact after US airlines were hammered by a week of mass cancellations.
The holiday season has been marred by delayed or canceled flights, causing chaos at most US airports as sick staff and fear of contracting covid-19 grow. Coupled with the prospect of dealing with unruly passengers, many pilots and cabin crew are even forgoing overtime incentives.
That hesitancy, combined with bad weather and tight staffing, has led to over 8,000 flight cancellations over the past eight days, according to flight-tracking website FlightAware.com.
France reported 232,200 new covid-19 cases on Friday, the highest-ever recorded total, as the country prepared for subdued New Year celebrations, with many fireworks events cancelled and people told to mask up.
New infections over the last 24 hours were above 200,000 for the third day running, making France one of the epicentres as a wave of infections linked to the Omicron variant sweeps across Europe.
Infections in France, one of the countries carrying out widespread testing, stood well above the tally recorded in Italy and Britain, which also reported new records on Friday, with 144,243 and 106,122 cases respectively.
UK approves Pfizer's antiviral covid-19 pill
Britain has approved Pfizer's covid-19 pill for patients over the age of 18 who have mild to moderate infection and are at high risk of their illness worsening.
The approval comes as the country scrambles to build its defences amid record numbers of new covid-19 cases.
Based on data, the pill, Paxlovid, is most effective when taken during the early stages of covid-19, Britain's Medicines and Healthcare products Regulatory Agency (MHRA) said on Friday, recommending that the drug be used within five days of the onset of symptoms.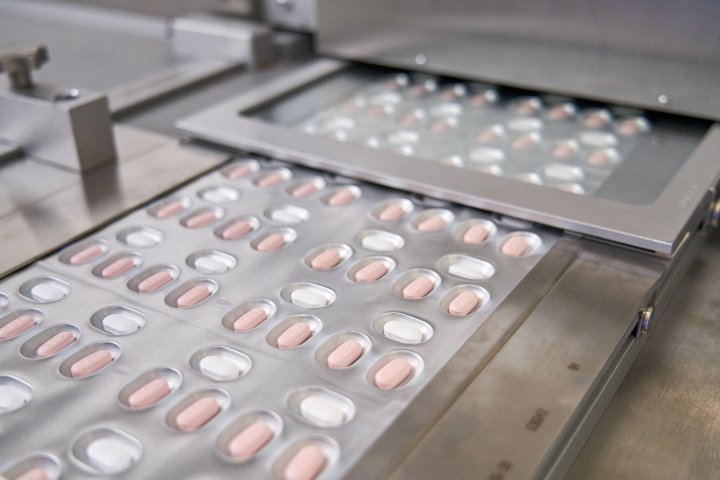 Paxlovid shows near 90% efficacy in preventing hospitalisations & deaths in high-risk patients
Pfizer this month said Paxlovid showed near 90% efficacy in preventing hospitalisations and deaths in high-risk patients, and recent lab data suggests the drug retains its effectiveness against the fast spreading Omicron variant of the coronavirus.
"We now have a further antiviral medicine for the treatment of covid-19 that can be taken by mouth rather than administered intravenously. This means it can be administered outside a hospital setting," MHRA chief June Raine said in a statement.
Year-end cheer for South Africans as midnight curfew lifted
South Africans cheered the government's decision to lift its midnight curfew after nearly two years of covid-19 restrictions, a relief for businesses and citizens just ahead of New Year celebrations on Friday.
"(The past two years) have been hard on us, if you look at our neighbours most guys have closed down, that's how bad it was," said 32 year-old Michael Mchende, a manager at Hard Rock Cafe in Cape Town.
"For this brand we are all about having a good time, so now that we have been allowed to actually have a good time, these doors are just going to be here for display. We are not going to shut down no more, we are all in."
How many flights were cancelled on NYE?
On New Year's Eve airlines cancelled 3,111 flights in or to the United States.
Sky West (332), United (216), Jet Blue (145), Delta (119), and Southwest (107) cancelled the largest number of flights.
Covid-19 live blog: hello & welcome
Good morning and welcome to our live coverage for today, Saturday 01 January, 2022, of the spread of the covid-19 Omicron variant.
The highly contagious new strain has led to travel chaos over the festive period, with airlines forced to cancel thousands of flights as rising coronavirus case figures cause staff shortages.

We will be keeping across all the major news, guidance and opinion related to the pandemic and bringing it to you here.