Should I swab my nose and throat for at-home covid-19 tests or rapid tests?
Can swabbing your throat help to determine whether you have covid-19 when taking a rapid test? We took a look at what the medical experts are saying.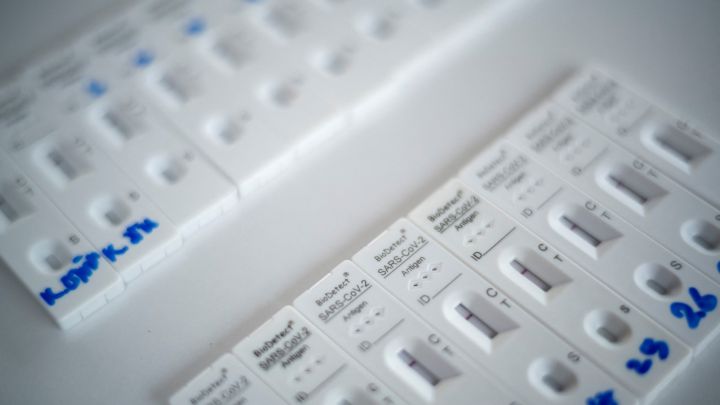 Many videos of people taking a nose swab and testing negative and then a throat swab and testing positive for covid-19 are circulating on social media. So should you swab your throat? The experts are split, but some worry that it could taint your result if the test you swab your throat with is not made with that use in mind. However, some covid-19 tests do instruct users to take a throat swab, meaning it is important to read the instructions of your test before beginning. The Food and Drug Administration has reported that there can be dangers to the patient if they try and swab their throat the do not do it correctly.
CBS 8 San Diego spoke with two doctors, who both urged those with tests to wait until more data is available on the validity of throat swabbing. "When people have a viral load, the spike protein attaches to the nasal cavity which is why it makes the most sense for nasal swabs," said Dr. Jyotu Sandhu at UC San Diego.
Epidemiologist and senior fellow at the Federation of American Scientists, Eric Feigl-Ding, spoke with the Washington Post and advocated that agencies work to adapt testing strategies after various reports have demonstrated that the Omicron variant is "very different" than previous strains detected. Feigl-Ding, also noted that other countries including Canada and the United Kingdom have approved testing methods that include a combined throat and nasal swab. Although in the UK, the National Health Service recommends a PCR where the sample is collected through the nose if you have symptoms. Throat swabs are only advised for people who may have been exposed to covid-19 but are not showing any symptoms.
What do I do if my rapid test is negative but I have symptoms?
Rapid tests are not one hundred percent accurate. If you develop symptoms and test negative, you can schedule an appointment for a PCR test which is more accurate in diagnosing covid-19. A PCR test must be analyzed in a lab, and the results will take longer to get.
Additionally, some doctors may advise patients to sign up for a PCR test if they test positive at home when taking a rapid test. This works to confirm the diagnosis and protect against false positives.
Many people in the United States are reporting that they are testing negative with a rapid test before later testing positive. This could be due to the fact that a rapid test requires a higher viral load to be picked up to report a positive result. To ensure the most accurate possible result it is critical to follow the directions on the box.
As demand for testing surges with the vastly more contagious Omicron variant spreading widely you should self-isolate if you develop symptoms. Get tested when you can but self-isolation is the best thing you can do to protect your community.