SPANISH SUPER CUP
Spanish Super Cup: why is it played in Saudi Arabia?
FC Barcelona, Atlético Madrid, Real Madrid and Athletic Club will compete in the Spanish Super Cup next week with games being played in Riyadh.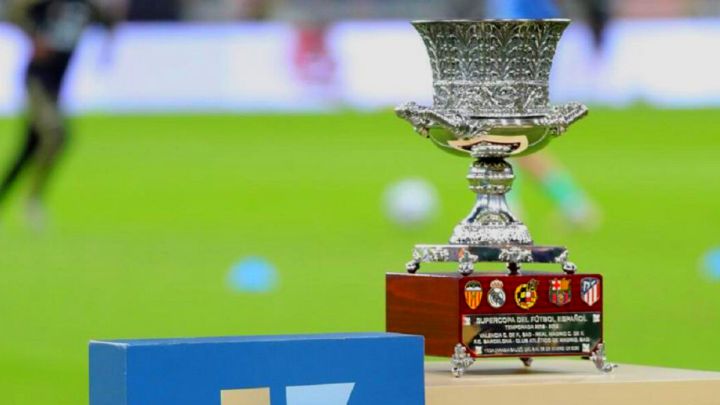 The 2021 Spanish Super Cup will kick-off next week in Riyadh with four sides competing for the title, they include 2020-21 LaLiga winners Atletico Madrid plus league runners-up Real Madrid. The sides from the Spanish capital will be joined by 2020-21 Copa del Rey winners and runners-up in Barça and current Super Cup champions Athletic Club.
After a one year hiatus due to the covid pandemic, when the Super Cup was staged in a number of venues in Andalusia, the 'final-four' style competition will return to the Gulf nation with the Saudi capital, as opposed to former host city Jeddah hosting the matches. Barcelona face Real Madrid on 12 January with Atleti and Athletic facing off the following day and the final will be staged on 16 January.
RFEF and Saudi Arabia close deal
New Spanish FA president Luis Rubiales confirmed the ten-year-deal with the Gulf State to host the tournament in 2019 with the deal being reported to inject a quantity of 250-320 million euros into the Federation's accounts. Television deals from the venture for the initial three years of the competition have also reportedly been signed to the tune of seven million euro plus for the RFEF.
The agreement wasn't without its detractors with many citing the poor human rights record in Saudi Arabia and other frustrated that a Spanish Super Cup is being staged almost 7,000 km from Spanish soil.