Fourth stimulus check: is the new payment possible after the Omicron increase?
There is little talk of more payments, despite record covid-19 case numbers, rising deaths, rising inflation, and pressure in the workplace.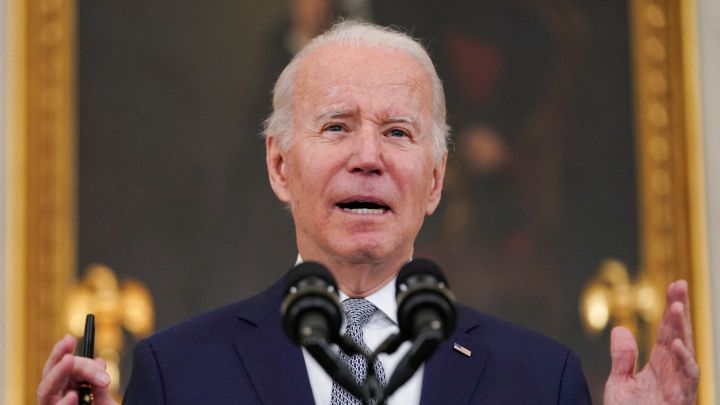 Covid-19 cases in the US are continuing to rise - follow latest news - with never before seen numbers of cases rocking the country. The latest national figure, from January 9, had 313,061 new cases. While this increase, more than 200 percent higher than two weeks ago, is large, it isn't reflected by a similar increase in deaths. Compared to two weeks ago, 16 percent more people have died. Cases are looking like they are peaking, but reported cases are always lower on weekends, so a fuller picture will be known later in the week.
While the situation was looking especially grim at the turn of the new year, vaccines are continuing to be effective against serious illness. Despite cases being at the worst level of the pandemic, there has been no move in Congress to pass another stimulus check.
A more pressing concern has been the amount of people needing to be off work while isolating with the disease. This has been a contributing factor in the CDC reducing the recommended time to isolate with the illness. Now, people need only isolate for five days, with no requirement to test negative before returning to work. This has garnered criticism as people are potentially being pushed back into the workplace while they could be infectious to others.
"I do not think that the clarification helped at all and I actually think that it made things worse," emergency physician Dr. Leanna Wen, the former health commissioner of Baltimore, said in an interview with CNN. "I think they should be upfront and say they can't do this because they don't have enough tests."
Will Congress send another stimulus check?
While previous waves of the virus, have been associated with a discussion of another round of stimulus checks, it does not look like one is on the horizon. This comes as many households feel with the effects of historic inflation and the vast majority of economic programs to support households have expired.
Anyone who is laid off will have no federal pandemic unemployment programs to rely on or eviction moratoriums to protect them from losing their homes. Additionally, the last child tax credit payment was sent on 15 December, and since Congress has not passed the Build Back Better (BBB) bill, families will most likely not see a payment in January.
To date, the President has only used executive authority to extend the student loan moratorium through 1 May.
In response to this scant benefit landscape, Oregon Senator Ron Wyden said he is worried about "many vulnerable Americans" especially those "with young children [...] falling between the cracks." Sen. Wyden also noted that that "January looks like a tough month with respect to omicron."
Representative Jaamal Bowman (D-NY) has made public statements saying that he is hoping to get another stimulus bill through Congress. New York has been hit hard by Omicron, and he is hoping that some federal money could be sent to small businesses and families.
Other members of the Progressive Caucus have continued to push for the BBB bill which would extend the child tax credit, make childcare more affordable, and increase access to healthcare. Early this week negotiation over the bill collapsed after Senator Joe Manchin rejected the proposal put forward by the White House. Without Manchin's vote, the bill has no chance of becoming law.