Personal finance and money | News summary for 17 February
Personal finance and money news: live updates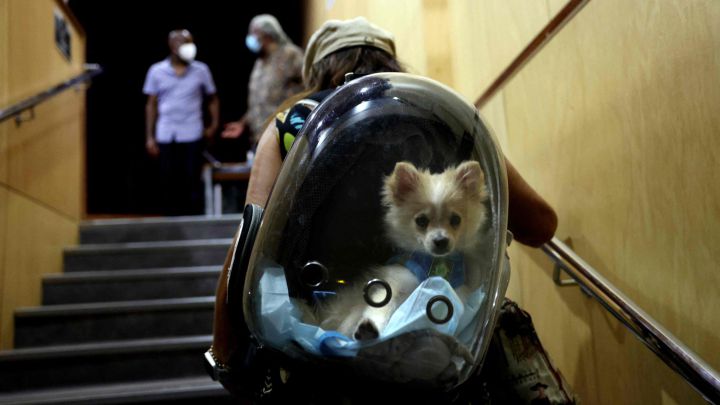 Like raising children, families can incur sizeable expenses taking care of their pets. The federal tax code gives US taxpayers with children and dependents several credits that they can take advantage of when filing, especially on 2021 tax returns.
Uncle Sam however, does not consider it the responsibility of the other US taxpayers to give you a break on your tax bill, except in certain cases, for your pets. Here's a look at when you can use your pets for tax purposes. Read more.
Which states saw an increase in the number of workers who quit their job?
States that saw the largest increase in the number of workers quit their jobs in December were "Pennsylvania (+73,000), New Jersey (+29,000), and Minnesota (+28,000)."
The greatest decreases were seen in New York (-52,000), Michigan (-24,000), and Ohio (-22,000).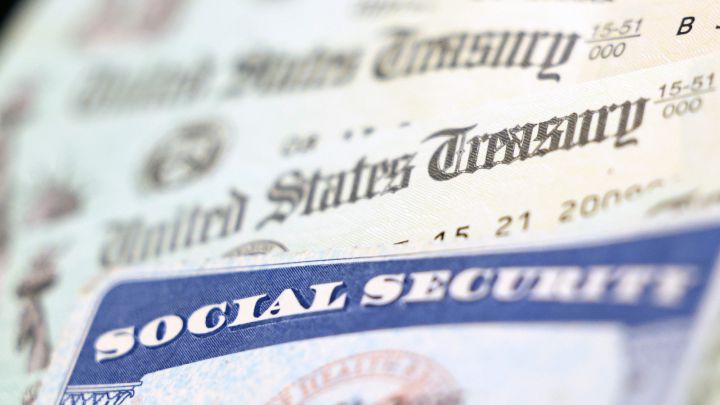 Does social security pay a month behind?
Similar to how an employer would pay its workers, sending a paycheck for hours put in, the Social Security Administration sends benefits the month after the month for which they are due. So, for example recipients receive January benefits in February, February's come in March and so forth.
Should a beneficiary unfortunately die the day before a month finishes, his or her survivors or estate will be required to return the payment for the month that he or she died. Under Social Security regulations a person must live for an entire month for which benefits are paid.
AOC, end of Child Tax Credit payments and shoplifting related
Child tax credit expired Dec 31st and it was many people's lifeline to feed and clothe their kids. Politicians let it expire overnight with a shrug, but now want to feed into the sensationalism around crime acting like shoplifting has nothing to do with their actions. Wild.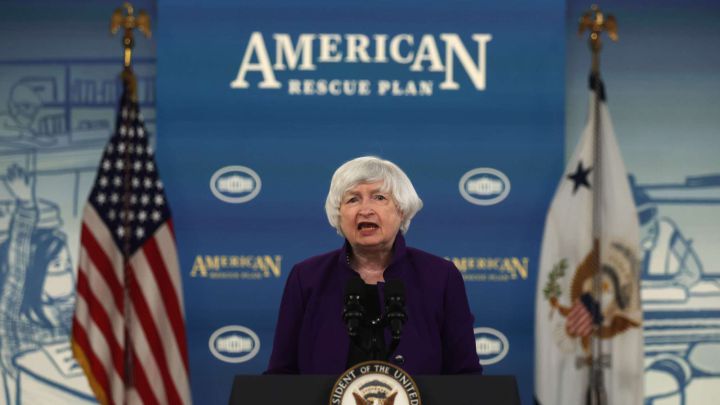 What is the emergency assistance program? Who qualifies for the program?
As household incomes plummeted around the country in March 2020, many feared they would be evicted. To support families, the federal government implemented an eviction moratorium and passed billions of dollars in funding to provide assistance to renters and landlords.
One of these programs is Emergency Rental Assistance Program which is administered by the US Treasury Department. More than $46 billion dollars have been approved by Congress for states, tribes and territories that allow grantees "to provide assistance to eligible households through existing or newly created rental assistance programs."
FBI sets up unit to fight crime using Bitcoin and other cryptocurrencies
Last week the Justice Department made the largest financial seizure in history when it recovered money from a 2016 heist. A new York couple back then stole around $64 million in Bitcoin but the value had surged to roughly $3.6 billion at the time of the seizure.
Under the Biden administration regulators are looking to bring some order to the "Wild West" of the digital currency market which has seen wild swings in value. The latest move is the establiahment of a "virtual asset exploitation" unit at the FBI.
The new unit will be tasked with blockchain analysis and virtual asset seizure and run by an experienced computer crimes prosecutor Eun Young Choi.
Politicians can't do much about the inflation, say some.
It puts a politician in a bad spot when the truth is the main solutions to inflation are a combination of patience and the Federal Reserve and there's not a lot they can do.
What are Democrat plans to tackle inflation?
The Federal Reserve holds the most powerful tool to bring down inflation, by raising interest rates, as the central bank is expected to do when it meets in mid-March. It has been said that rate increases typically take six to 18 months to deliver their full effect on the economy, meaning American consumers will still be feeling the brunt of price increases for months to come.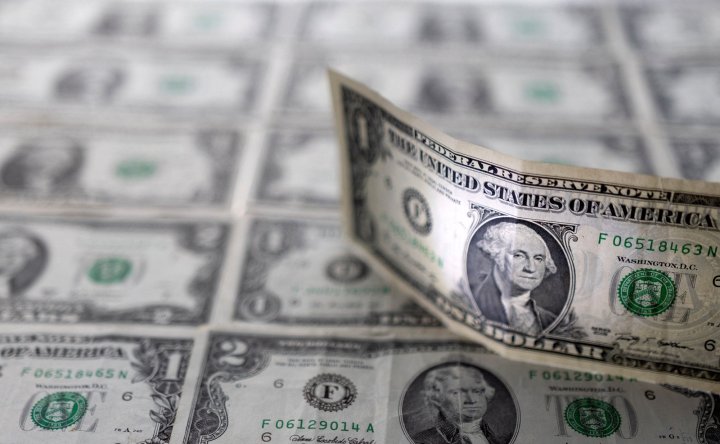 Dollar spikes on Ukraine jitters after Russia reports attack
The dollar bounced in the Asia session on Thursday after a Russian news report of mortar fire in eastern Ukraine sent investors worried about a wider war scurrying for safety.
Russian-backed rebels accused Ukrainian forces of shelling their territory in violation of agreements aimed at ending conflict in the contested Donbass, the RIA news agency said.
The euro slipped as far as 0.4% on the report, before recovering slightly to $1.1340. The risk-sensitive Australian dollar lost as much as 0.6%. The safe-haven yen rose about 0.2% to 115.24 per dollar.
"There is a lot of anxiety," said Bank of Singapore strategist Moh Siong Sim. "It's not clear whether it's some local event or something which could flare up...right now such headlines are keeping the markets a bit nervous."
The Russian rouble, which has been sensitive to the prospect of war as sanctions loom, fell 0.6%.
The standoff on Europe's eastern edge is one of the deepest crises in East-West relations for decades. Earlier in the Asia day, a US official said Russia was increasing troop numbers near its border with Ukraine rather than withdrawing, as Moscow claimed.
The official, who spoke on condition of anonymity, also said Russia could "launch a false pretext at any moment" to justify an invasion.
Photo by REUTERS/Dado Ruvic/Illustration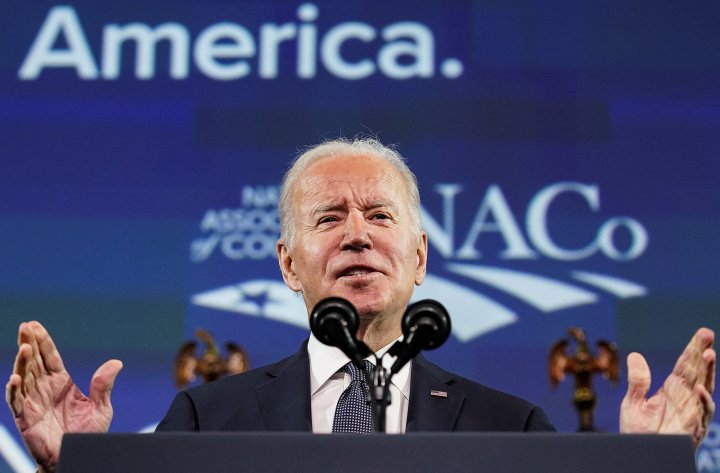 Biden to promote Great Lakes clean up efforts on Ohio trip
Joe Biden will visit Ohio on Thursday to tout $1 billion in funding from the bipartisan infrastructure bill signed last November aimed at cleaning up and restoring environmentally damaged areas in the Great Lakes region.
The trip is part of the White House's efforts to showcase the benefits of the infrastructure bill ahead of crucial midterm elections where the Democrats hope a results-oriented message will allow them to retain power in Washington.
Biden is expected to visit the Ohio cities of Cleveland and Lorain.
In Lorain, which sits on Lake Erie, Biden will provide more details on how the funding will help remove toxic sediment and restore habitats in the Great Lakes region, a senior administration official said.
The $1 billion is the single largest federal investment in Great Lakes restoration efforts. "This level of progress would have been inconceivable just a few years ago," the official said.
The administration believes the funding will help accelerate completion of clean ups in federally-designated "Areas of Concern," or AOCs, which were damaged by decades of manufacturing and agricultural interests. It now expects 22 of the remaining 25 AOCs to come off the federal list by 2030.
The infrastructure package will also provide $10 billion in highway funding for Ohio, plus more than $33 billion in competitive grant funding for highway and other transportation projects. It also provides $60 billion for state and local governments to fund major projects.
Photo by REUTERS/Kevin Lamarque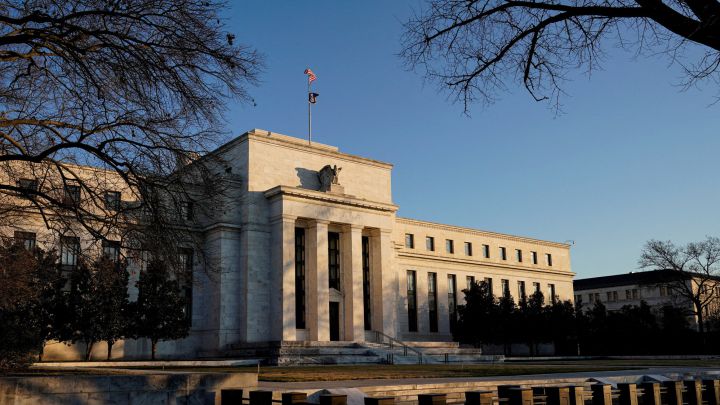 Why did the Federal Reserve have a closed board meeting? What was discussed?
Comments last week by St Louis Fed President James Bullard raised market expectations of a large rate hike, possibly even before policymakers meet in March. US Federal Reserve officials remain split on how aggressive they should be on tackling high inflation which hit 7.5 percent year on year in January.
Members of the Fed are cautioning about moving too abruptly and aggressively and that it would be "preferable to go gradual." Bullard again on Monday reiterated calls for more aggressive action of raising interest rates a full percentage point by 1 July. But he did not mention an inter-meeting rate hike and after a closed-door meeting on Monday no emergency action was announced.
Study finds more entrepreneurship among Child Tax Credit recipients
Researchers at the Washington University's Social Policy Institute and Appalachian State University looked at data from the Census Household Pulse data from July to October to study the effects of the 2021 Child Tax Credit payments on employment.
They found that recipients were more likely to be employed at higher rates compared with non-recipients. Futhermore that the percentage of self-employed recipients who earn less than $50,000 increased from 13.4% to 16.3% with some 300,000 starting up their own business.
Skeptics of the monthly payments to households have argued that they would result in people to not working, choosing to just collect the money.
Fed mintues of January meeting stresses flexibility with raising interest rates
The US central bank is set to hold its Federal Open Market Committee meeting next month to vote on what steps need to be taken with regards to the current 40-year inflation highs. The Federal Reserve has already begun tightening the financial faucet that has pour liquidity into the economy since the start of the covid-19 pandemic which helped stave off a full collapse.
That process began in response to high inflation numbers over the past four months that don't appear to be as temporary as once thought. The next step the Fed will take is an expected interest rate hike at their policy meeting in March.
How much will depend on the next Consumer Price Index report due out five days before they are set to meet. The hike could be as much as half a percent, something the Fed hasn't done since 2000.
What are Biden's economic proposals according to the unemployment report?
The Bureau of Labor Statistics released the January jobs report earlier this month and it made positive reading for President Joe Biden. Despite a massive spike in covid-19 cases across the country the United States added hundreds of thousands of new jobs, suggesting that the jobs market recovery is still on track
The report found that employers added 467,000 new jobs in January, far exceeding experts' predictions. During previous points of high coronavirus infection businesses had acted by cutting staff or closing premises, but January's strong numbers suggests that employers are no longer as anxious.
Abscence of Child Tax Credit felt by families two months since last payment
The last advance payment of the 2021 Child Tax Credit was sent 15 December. In total six months worth of payments were sent to families that didn't opt out and chose instead to receive a lump sum with their tax refund. But all taxpayers that wish to receive the credit must file a 2021 tax return.
Recipients of the payments last year will be able to claim the remainder of the credit they are due when they file taxes this year. Many families will be anxiously awaiting that extra cash on their refund.
According to a survey by ParentsTogether Action, an advocacy group, after two months without the monthly boost to household finances 60 percent of families are having difficulty affording enough food. While 22 percent reported lacking the financial means to meet their families basic needs.
Could there be a bipartisan expansion of the Child Tax Credit?
Senator Michael Bennet has been advocating for monthly payments to families with children since he introduced the American Family Act in 2019. He along with several other Democratic senators called on their colleagues to pass the Build Back Better Plan in December last year to avoid a lapse inthe monthly installments. That piece of legislation however now appears that it may be broken up perhaps with the enhanced Child Tax Credit pulled out.
But it may not be all bad news, it seems Bennet has been in talks with Senator Mitt Roney who himself presented a plan that would also send monthly payments to Americans with children,albeit a slightly different program.
The Family Security Act would send slightly larger payments for each child under age 6, including four months of payments to expecting mothers. However, households would only recieve payments for up to two children in the family. The 2021 Child Tax Credit did not cap the number of children a taxpayer could claim for the credit.
Good morning and welcome to the AS USA financial news live feed, bring you all the latest on tax season 2022 and the latest on proposed extension to the Child Tax Credit.