Ukraine - Russia crisis news summary: 19 February 2022
Ukraine crisis: live updates
Ukraine-Russia crisis: headlines
- Russia launches exercises by strategic nuclear missile forces on Saturday close to Ukrainian border
- US President Biden "convinced" Russian President Putin has "made decision" to invade Ukraine
- US defence secretary: Russia "poised to strike" Ukraine
- There is "extreme danger to the world" - UK PM Johnson
- Stoltenberg: Russia "will only get more NATO"
- US VP Harris warns Russia faces "unprecedented" economic sanctions if its invades Ukraine
- As tensions increase, Russian and European energy dependence pose challenges for possible EU sanctions.
What you need to know about the conflict
- What is a false flag operation? Has one ever started a war?
- Why did Russia expel US diplomats?
- US urges American citizens to leave Ukraine
- How many time zones are there in Russia?
Related news articles:
Ukraine temporarily closes Donbass checkpoint after shelling
Today Ukraine suspended operations at one of the seven checkpoints to territory in the eastern Donbass region controlled by Russia-backed separatists, due to heavy shelling, the Ukrainian military said.
Incidents of shelling across the line dividing government forces and separatists increased sharply last week, in what the Ukrainian government called a provocation. Kyiv's Western allies say Russia is preparing to invade Ukraine and are concerned that the escalation might be used as a pretext.
Russia denies any plans to attack its neighbour, while Ukraine strongly denied suggestions by Moscow that Kyiv could launch an offensive in eastern Ukraine.
Separatists on Saturday fired three times on the Schastya checkpoint using mortars and heavy anti-tank grenade launchers, as ceasefire violations by separatists along the frontline increased to 136 from 66 on Friday, the military said on its Facebook page.
Two Ukrainian soldiers were reported killed and four wounded on Saturday.
Considering "the escalation of the situation... and the inability to guarantee the safety of the civilian population" using the checkpoint, the command was suspending its use from 8 a.m. local time (1am ET) on Sunday "for the period of the threat," the military said.
Separatist officials accused Ukraine on social media site Telegram of shelling separatist-controlled areas and said they had to respond accordingly.
Russia "threatening global order"
European Commission President Ursula von der Leyen in a speech Saturday said the "world has been watching in disbelief" as Russia has amassed troops at the Ukrainian border, adding that Russia's attempts to intimidate Ukraine threaten the "entire international order."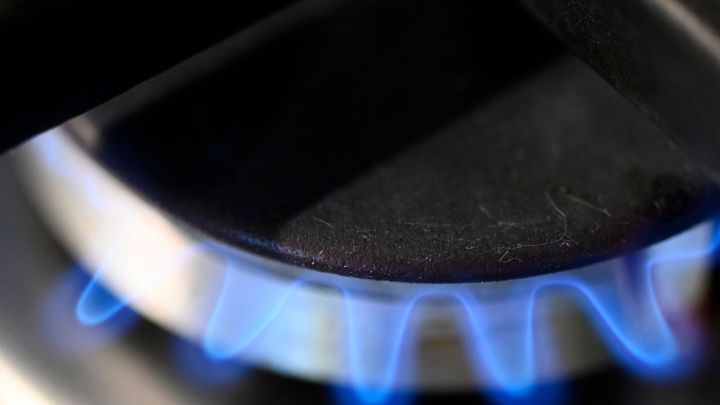 What EU countries import oil and gas from Russia? Will the supply be impacted if Russia invades Ukraine?
Reports are circulating online that a gas pipeline was hit with an explosion in a small city in the People's Republic of Luhansk, a Russian-backed separatist territory in eastern Ukraine.
The severity of the incident is unknown, but new information is showing that it was a very small residential pipeline, not anything large enough to carry gas to Europe. Javier Blas, a reporter at Bloomberg tweeted that only ninety-five clients had been impacted by the explosion.
In recent days, Russian state TV has begun to talk about threats from Ukraine, paralleling what messages coming from state media were like before the invasion of Crimea in 2014. One narrative being pushed in Russia, is that Ukrainians are experts in settlng up these types of infrastructure-related bombings.
Ukraine says mercenaries arrived in eastern Ukraine to stage provocations
Reuters - Ukraine's military on Saturday said that mercenaries had arrived in separatist-held eastern Ukraine to stage provocations in collaboration with Russia's special services.
"The purpose of these provocations will, of course, be to accuse Ukraine of further escalation," the military said in a statement.
Ukraine has accused Russia of planning to stage provocations that could lead to civilian casualties in eastern Ukraine in order to give Moscow a pretext to attack its neighbour. Russia denies planning to attack Ukraine.
Lufthansa to suspend flights to Kyiv, Odessa from Monday
Reuters - Germany's Lufthansa group is suspending flights to and from the Ukrainian cities of Kyiv and Odessa, a spokesperson said on Saturday amid growing fears of a possible Russian invasion.
The company, which owns Germany's flagship carrier as well as Eurowings, Swiss, Brussels and Austrian Airlines, will conduct some last flights to those cities over the weekend before suspending flights from Monday until the end of the month, the spokesperson said.
It will continue to fly to the city of Lviv in western Ukraine where some countries have moved their embassies, the spokesperson said. Lufthansa is constantly monitoring the situation and will decide on further flights at a later date.
Lufthansa follows several other European airlines which have already canceled services to and from Ukraine. Germany's foreign ministry earlier on Saturday told its nationals to leave the country.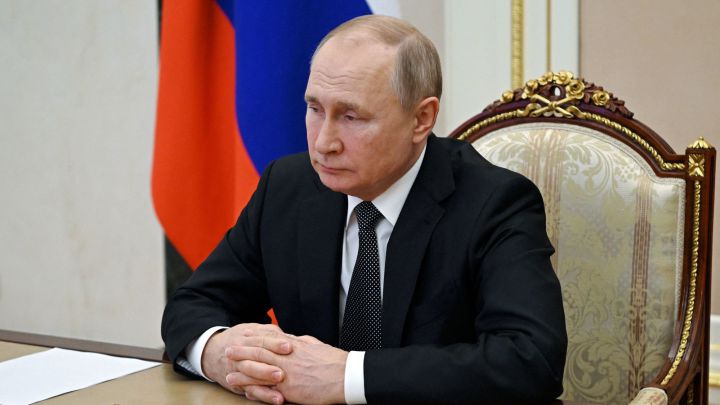 Why did Russia expel US diplomats?
Bart Gorman, the No.2 US diplomat in Russia, was expelled from Moscow on Thursday, as American-Russo relations continue to plumb new depths.
Washington said the move was 'unprovoked' and would be responded to in turn, while Russia argued that it was justified by the US expelling a senior Russian official.
The State Department spokesperson said Gorman had a valid visa and had been in Russia for less than three years, as Russia had said diplomats who had been in Russia more than three years would be expelled at the end of January 2022.
The diplomatic spat is another flashpoint in a bubbling diplomatic crisis in Eastern Europe. The US has said it fully expects Russia to invade Ukraine in the next few days, despite saying an invasion had been 'imminent' for more than a week. Russia denies plans to invade and says the US is making itself look foolish.
US official confirms Russian forces are "poised to strike"
"[Russian forces] are uncoiling and are now poised to strike."

"Having done this before, I can tell you that that's exactly what you need to to attack and the and the stance that you need to be in to attack."
Russia launches nuclear exercises in provocative step
New reports emerging from Eastern Europe claim that Russian forces have been conducting large-scale training drills to test their nuclear capabilities along the Ukrainian border. This latest provocation by Russian President Vladimir Putin has heightened concern that Russia is now on an invasion footing and that physical conflict could break out in the near future.
"Extreme danger to the world" - UK PM Johnson
UK Prime Minister has said the Ukraine-Russia crisis poses "extreme danger to the world". Speaking at the Munich Security Conference on Saturday, Johnson said we should not "underestimate the gravity of this moment", adding: "If Ukraine is invaded, the shock will echo around the world."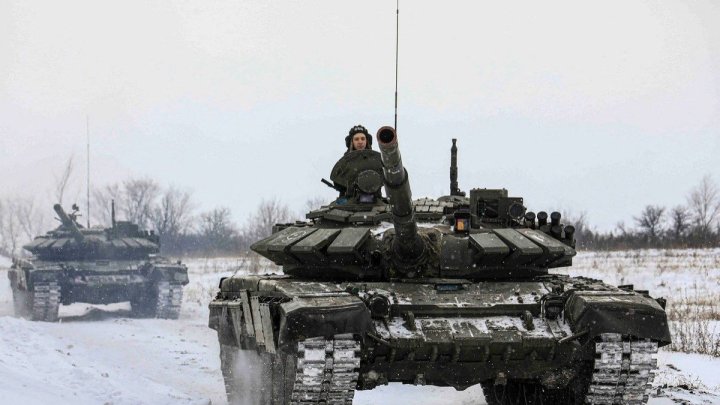 Harris: Russia faces "unprecedented" sanctions
US Vice-President Kamala Harris has warned Russia that it faces "unprecedented" economic sanctions if it attacks Ukraine.
"Let me be clear, I can say with absolute certainty if Russia further invades Ukraine the United States, together with our Allies and partners, will impose significant, and unprecedented economic costs," Harris said at the Munich Security Conference on Saturday.
Harris added: "Make no mistake, the imposition of these sweeping and coordinated measures will inflict great damage on those who must be held accountable."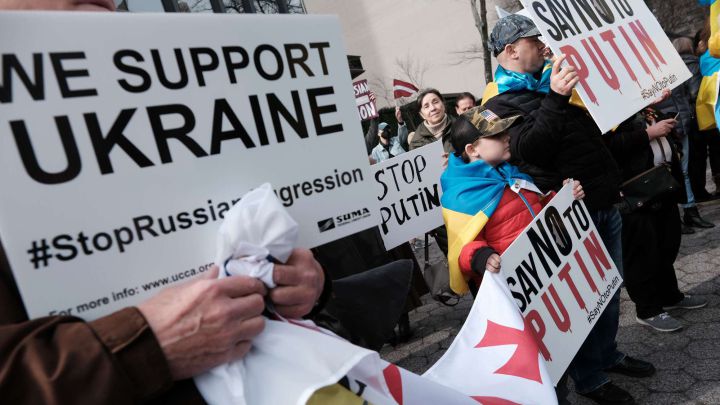 What is a false flag operation?
As the world's attention is drawn to Ukraine, many in the media are talking about the possibility of a Russian provoking an situation that they can use as a pretext for invasion. What is a false flag operation?
Russia "will only get more NATO" - Stoltenberg
NATO Secretary General Jens Stoltenberg has warned Russia it "will only get more NATO", amid fears of a Russian invasion of Ukraine which, it is believed, would in part be motivated by the Kremlin's desire to prevent its neighbouring country from joining the organisation.
"Standing together in NATO, Europe and America will continue to keep the peace and protect our democratic way of life, as we have done for more than 70 years," Stoltenberg told the Munich Security Conference on Saturday.
"NATO is a defensive alliance. We are not threatening Russia or anyone else. But we will take all necessary measures to protect and defend all allies.
"This is why in response to Russia's pattern of aggressive actions, we have been strengthening our deterrence and defence across the alliance. To avoid any miscalculation or misunderstanding about our ironclad commitment to defend each other.
"So if Kremlin's aim is to have less NATO on Russia's borders, it will only get more NATO. And if it wants to divide NATO, it will only get an even more united Alliance."
Russia "poised to strike" Ukraine - US defence secretary
US Defense Secretary Lloyd Austin said on Saturday that Russia's military was "poised to strike" Ukraine, even as he voiced hope that Russian President Vladimir Putin would step back from the brink of war.
Austin vowed Washington would stand with its Baltic allies during a visit to Lithuania on Saturday, as the region anxiously weighed the risks of a possible invasion. Russia denies planning any attacks.
"I want everyone in Lithuania, Estonia, and Latvia to know - and I want President (Vladimir) Putin in the Kremlin to know - that the United States stands with our allies," Austin told a news conference in Vilnius, after talks with Lithuanian leaders.
(Reuters)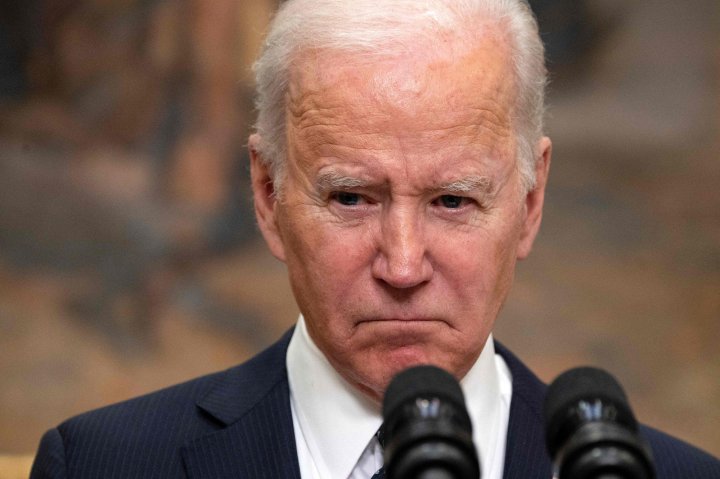 Biden "convinced" Putin has decided to invade Ukraine
Here are President Biden's exact words on Russia's intention to attack Ukraine. Biden said he is "convinced" Russian President Vladimir Putin has decided to invade, but said diplomacy is not off the table.
Question: "Do you have any indication about whether President Putin has made a decision on whether to invade? Do you feel confident that he — that he hasn't made that decision already?"
Biden: "As of this moment, I'm convinced he's made the decision. We have reason to believe that […]."
Question: "To be clear — to be clear, you are convinced —"
Biden: "I'll — I'll take some..."
Question: "You are convinced — you are convinced that President Putin is going to invade Ukraine? Is that what you just said a few moments ago?"
Biden: "Yes, I did. Yes."
Question: "So, is diplomacy off the table then?"
Biden: "No. There's always — until he does, diplomacy is always a possibility.
(Photo: Jim WATSON / AFP)
Ukraine-Russia crisis, live updates: welcome
Good morning and welcome to our live blog on the latest developments in the Ukraine-Russia crisis. On Friday, there were significant remarks from US President Joe Biden, who told reporters that he is "convinced" his Russian counterpart, Vladimir Putin, has "made the decision" to invade Ukraine. Biden's defence secretary, Loyd Austin, on Saturday echoed these sentiments, saying Russia is "poised to strike" its neighbouring country.