Personal finance news summary, Tuesday 22 March 2022
Personal finance and money news: live updates
Headlines:
- Gas prices in Los Angeles reach $6 per gallon, a new high
- Families urged to check out portal for Child Tax Credit and others benefits
- US jobless claims fall amid strong demand for workers
- Oil prices pushed higher but average gasoline price fall slightly to $4.24 per gallon
- This year's tax season deadline for most Americans is 18 April
- No extension to the tax-filing deadline expected in 2022 (full story)
- Federal Reserve last week hiked interest rates for first time in four years
- Boeing shares fall after China plane crash
Useful information
- How long does your federal tax return take to be processed?
- Tax bracket calculator
- How much were the first, second and third federal stimulus checks?
Related AS USA news articles: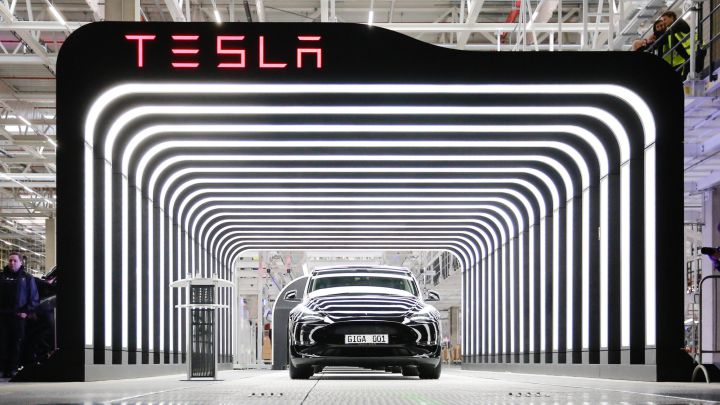 Why are interest rates for cars and mortgages going up?
ear-on-year inflation in the US is at 7.5 percent, far above the 2 percent target set by the Federal Reserve. This has been driven by the cost of living crisis from the pandemic, problems exacerbated by the war in Ukraine.
In a bid to tackle this inflation, the Federal Reserve announced its first interest rate rise in three years by 0.25 percent last week. It is expected to be the first of many this year as the bank tries to keep a lid on rising prices that are stinging the wallets of every American.
Take advantage of the Social Security online portal
Around 70 million Americans are expected to benefit from one of the Social Security Adminstration's (SSA) programmes in 2022, making it one of the most widely-received forms of federal financial support on offer. However the process for claiming and keeping track of those payments can be confusing.
Fortunately, the whole process can be viewed online using the My Social Security website. To take advantage and get control of your money, follow the information below...
Oil companies blamed for high gas prices
"As Americans pay more at the pump, the biggest oil companies in America are making a killing. [...] Instead of lowering gas prices, oil companies are using these soaring profits to reward their shareholders through stock buybacks. It is outrageous to me."
"Oil prices are decreasing, gas prices should too. Oil companies should not try to pad their profits at the expense of hardworking Americans."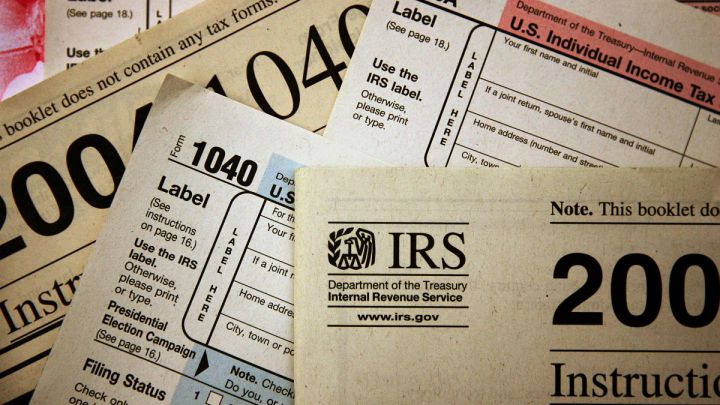 How can I check my first, second and third stimulus payment history?
To help compensate for the economic damage brought about by the pandemic the federal government has issued three rounds of stimulus checks to boost the household income of millions of Americans. However not everyone received their full entitlement in those initial payment runs and may now be eligible for a supplementary 'top-up' payment.
If you're not sure how much you received from the first three rounds of Economic Impact Payments, here's everything you need to know...
Inflation fueled by central bank
With the Fed urged to move aggressively to keep inflation under control, reversing its pandemic-driven stimulus measures. It is believed that the Fed may add an interest rate hike which could see growth slowed.
Child Tax Credit portal
Families may be eligible for various tax credits, such as the Earned Income Tax Credit, the Child Tax Credit, and the Child and Dependent Care Credit.
Don't take my word for it, learn more at the official IRS website.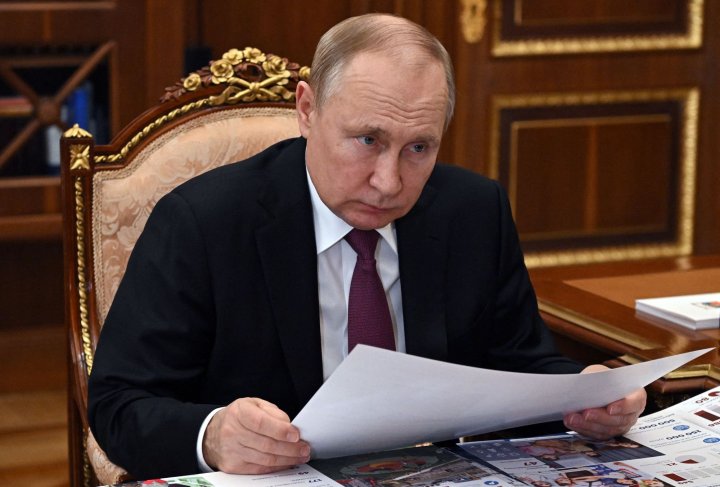 Poland pushes call for Russia to be excluded from G20
Poland said on Tuesday it had suggested to U.S. officials that Russia be excluded from the G20 group of major economies as punishment for its invasion of Ukraine and that the suggestion had received a "positive response".
Polish Economic Development and Technology Minister Piotr Nowak said the matter had been discussed at meetings held in Washington last week.
"During the meetings with, among others, (U.S. Commerce Secretary) Gina Raimondo, we made a proposal to exclude Russia from the G20, which was met with a positive response and approval, and the matter is to be handed over to President (Joe) Biden," Nowak told reporters in Warsaw.
There was no immediate response from the U.S. Department of Commerce. While not commenting specifically on the Polish statement, one U.S. source said separately that Russia had violated international norms and so there should be consequences for its dealings in multilateral forums.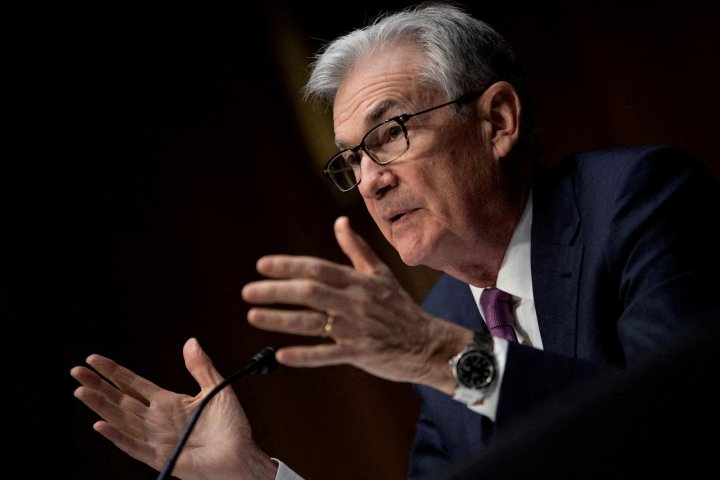 Fed's Powell sees possibility of 50-basis-point rate hike
The Fed chief Jerome Powell sent U.S. yields to multi-year highs by putting the possibility of the half-percentage-point rate hikes on the table.
"Rising energy prices and higher U.S Treasury yields are both bad news for the Japanese yen," said analysts at Singapore's UOB in a quarterly outlook note that lifted their year-end dollar/yen forecast from 119 to 121.
Two-year, five-year, 10-year and 30-year Treasury yields all stood at their highest levels since 2019 on Tuesday, widening the gap on Japanese yields while lending the dollar broad support elsewhere.
The euro, hit by the Ukraine war and rising oil prices, fell below $1.10 in early London trading, but had recovered a bit to trade up 0.1% at $1.1032. Danske Bank analysts said they see the euro diving to $1.05 in 12 months as Fed and European Central Bank monetary policies diverge.
IRS warn against 'phishing' scams
The Internal Revenue Service reminds users that at this time of the year, scammers are sending mails claiming IRS accounts are on hold and reminds users to be vigilant on clicking through links.
No tax season deadline extension expected in 2022
Tax day, 18 April, is approaching quickly and after taxpayers have been offered an automatic extension the last two years, many are wondering if another may be coming.
Last year the tax deadline was extended because of the passage of the American Rescue Plan (ARP). The ARP made several last minute changes to the US tax code and the IRS needed some times to adjust their operations. In 2020, the deadline was pushed back because of the uncertainty surrounding the pandemic that the country was experiencing in March of that year.
To date, no extension has been announced and none are expected as there are not significant changes to the tax code or other disruptions that require a nationwide extension.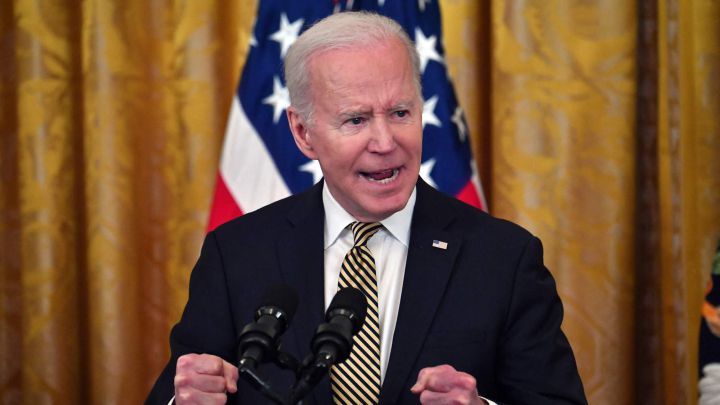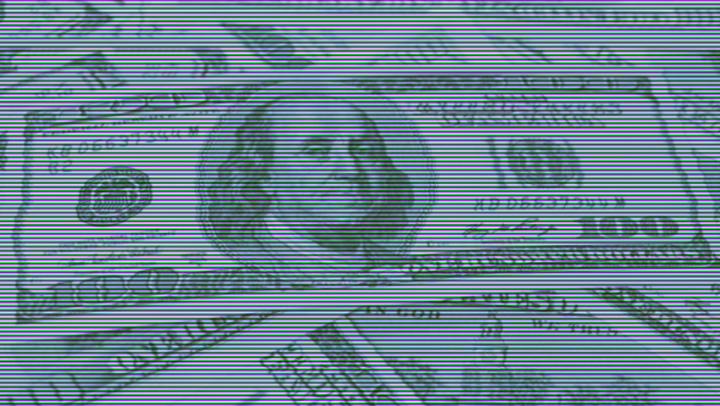 Dollar gains ground after Powell comments
The dollar strengthened against a basket of major currencies on Monday, in the wake of comments from U.S. Federal Reserve Chair Jerome Powell that opened the door for the central bank to take a more aggressive monetary policy path.
The greenback had been fluctuating between slight gains and losses earlier in the day, and weakened slightly after comments from Atlanta Federal Reserve Bank President Raphael Bostic. The policymaker said he sees six rate hikes this year and two for 2023, a more dovish stance than most of his colleagues as he has concerns about the effects of the conflict between Russia and Ukraine on the U.S. economy.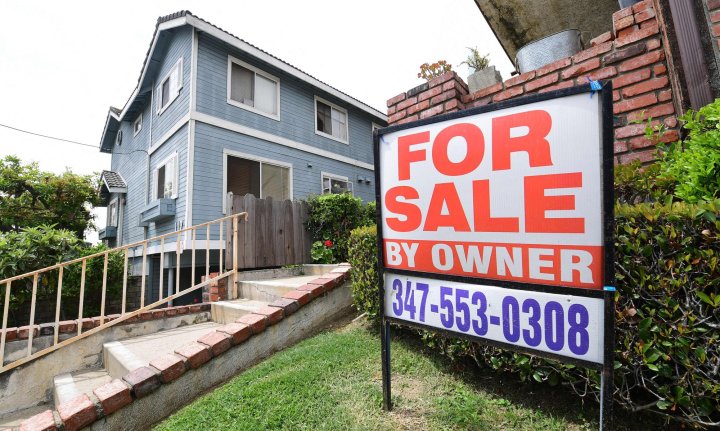 Housing market rebounds
Data from the Commerce Department has shown that housing starts jumped 6.8% to a seasonally adjusted annual rate of 1.769 million units in February, the highest level since June 2006. Economists had forecast starts rebounding to a rate of 1.690 million units.
While permits for future home construction fell 1.9% to a rate of 1.859 million units, they were not too far from the nearly 16-year high touched in January. That suggested an acute shortage of houses will continue to underpin residential construction even as mortgage rates rise.
Single-family housing starts, which account for the biggest share of homebuilding, jumped 5.7% to a rate of 1.215 million units last month. Single-family homebuilding increased in the Northeast, Midwest and South, but fell in the West.
There is a huge backlog of houses approved for construction that are yet to be started as builders struggle with shortages and very expensive materials. The National Association of Homebuilders said that its measure of single-family homebuilders confidence fell to a six-month low in March. Its gauge of future sales was the lowest since June 2020.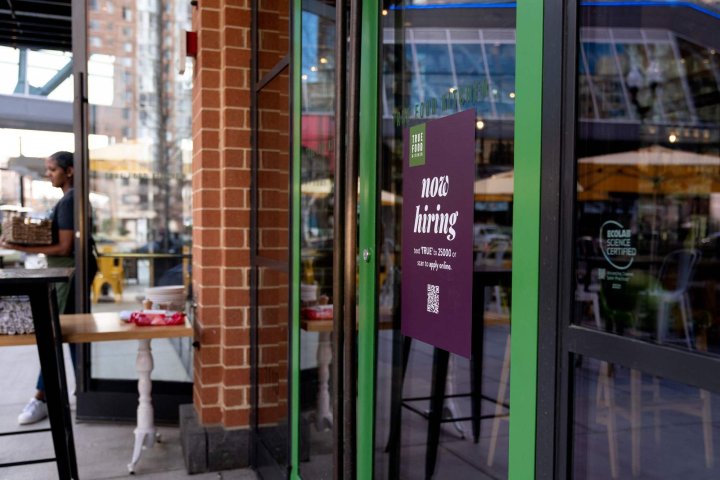 US jobless claims fall
The number of Americans filing new claims for unemployment benefits fell last week as demand for labor remained strong, positioning the economy for another month of solid job gains.
Unemployment rolls were the smallest in 52 years in early March, the Labor Department's weekly jobless claims report late last week also showed.
"Through some of the noise in weekly figures, filings have been coming in at pretty low levels in recent weeks, suggesting that the labor market is strong," said Daniel Silver, an economist at JPMorgan in New York.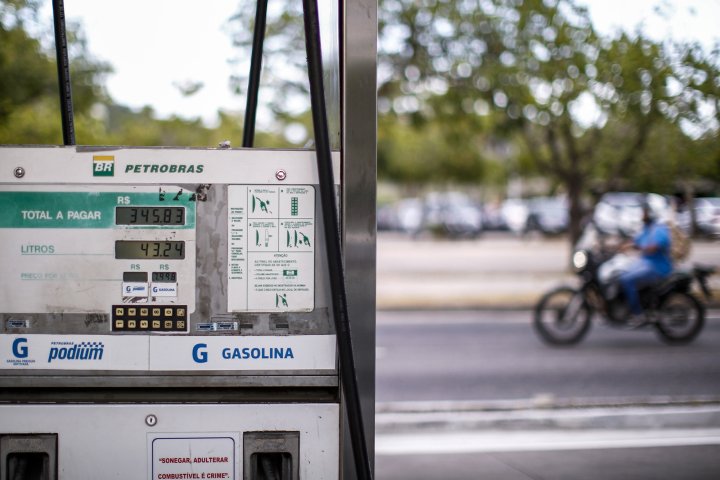 Novak says oil may hit $300 a barrel if Russian crude shunned
Russian Deputy Prime Minister Alexander Novak said on Monday oil prices could reach $300 a barrel if Russian crude was shunned by the West but he said such a scenario was unlikely, TASS news agency reported.
Trading sources have said some buyers have been wary of taking Russian barrels to avoid becoming entangled in Western sanctions imposed because of the Ukraine crisis.
Novak said it was impossible for Europe to avoid buying Russian oil and gas for now, saying European calls to halt purchases were political gestures to attract attention.
"For now it's impossible" for Europe to reject Russian hydrocarbons, he said. "We will see how it goes in the future." Russia was working to maintain oil export volumes by addressing logistical issues and would continue its oil and gas production as it was before sanctions, he said.
Avoid errors and file online advises IRS
The Internal Revenue Service suggests that filing electronically can help users avoid common errors that delay the processing of IRS tax returns and help claim valuable credits and deductions.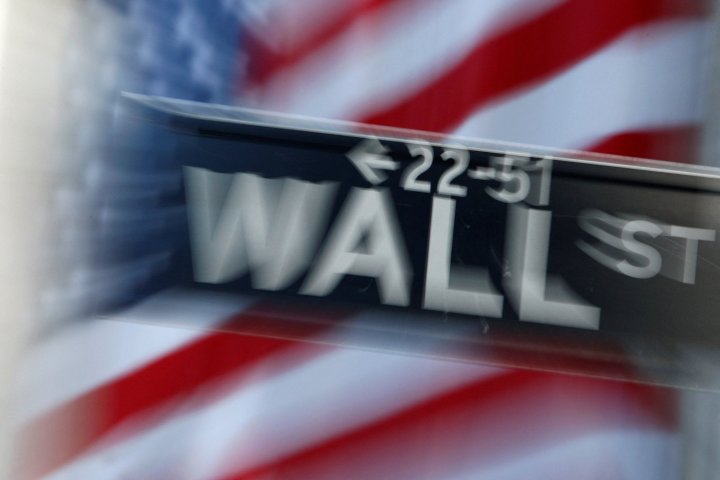 Wall Street falls after Powell vows 'aggressive' inflation action
Wall Street slid late on Monday, dipping deeper into negative territory after U.S. Federal Reserve Chairman Jerome Powell suggested a more aggressive tightening of monetary policy than previously anticipated, adding to ongoing uncertainties regarding the Russian invasion of Ukraine.
All three major U.S. stock indexes were poised to snap their four-session winning streaks on the heels of their best weekly percentage gains since early November 2020.
Powell said the central bank must move "expeditiously" to combat inflation, in remarks before the National Association of Business Economics conference, adding that bigger-than-usual interest rate hikes could be deployed, if needed.
Referring to Powell's comments that inflation is "much too high," Oliver Pursche, senior vice president at Wealthspire Advisors in New York, said "three months ago, it was 'transitory,' a month ago it was 'elevated.' That's a hell of a progression."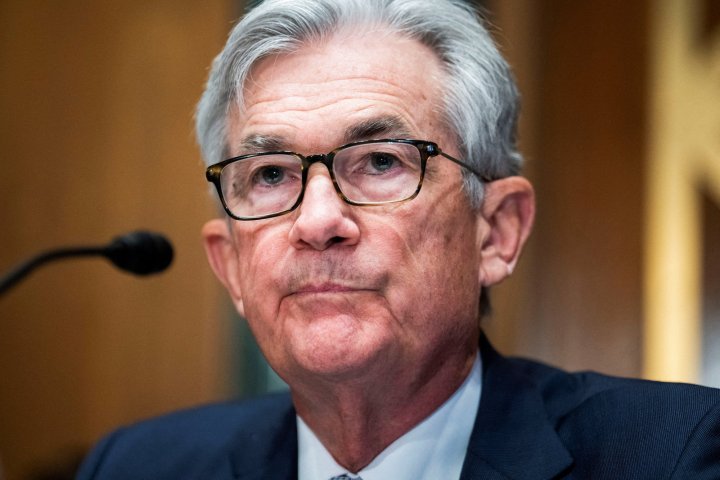 Possibility of 50 basis point Fed hike pushes yen and euro down
The dollar rose on Tuesday as Federal Reserve Chair Jerome Powell put the possibility of 50 basis point rate hikes on the table, while the yen fell below the psychological 120 level as the Bank of Japan reiterated its support for ultra-loose monetary policy.
The euro was also under pressure, sliding to an almost one-week low versus the dollar.
The yen hit a six-year low of 120.50, down 0.8% on the day, having lost more than 4% against the dollar this month, as leaping U.S. yields and a deteriorating trade balance suck cash from the world's third-biggest economy.
Yen crosses also suffered, with the euro making a five-week high of 132.41. The Japanese currency slumped to an almost seven year low against the Swiss franc.
Japan must maintain ultra-loose monetary policy lest inflation hurt the economy, Bank of Japan Governor Haruhiko Kuroda said on Tuesday - contrasting with hawkish overnight comments from Fed's Powell.
Personal money and finance latest news: welcome
Good morning and welcome to AS USA's daily live blog on financial news for Tuesday 22 March 2022. We'll be discussing the high inflation in the US, which has - together with the war in Ukraine - led to rocketing fuel prices. We'll also be bringing updates on tax season 2022 in the US, and on other topics such as Social Security payments and the Child Tax Credit.