Russia - Ukraine war | News summary for 29 March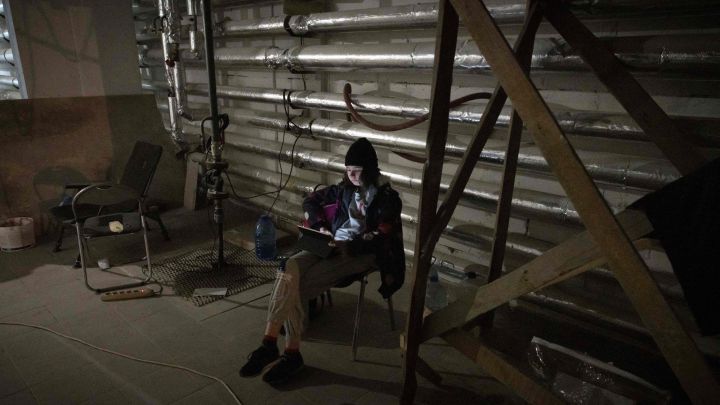 Which Russian companies has Anonymous attacked and what data has it leaked?
Volunteers have joined up to repel the Russians and hacker group Anonymous, who have been largely sidelined in the last few years, have returned to put pressure on the Russian establishment. Since the end of February, the group has been carrying out what it calls 'cyber operations' against Russia.
These attacks have hit businesses and functions of the Russian government.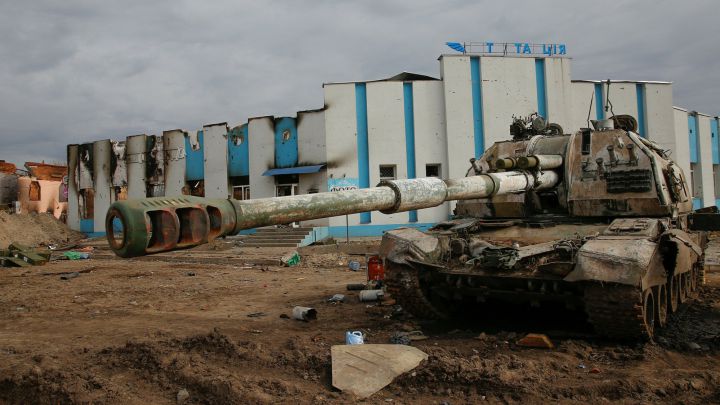 What part of Ukraine is controlled by Russia?
Russia's offensive into Ukraine has stalled and serious negotiations have begun to call an end to the crisis. After rapid gains in the first two weeks of the war, little more progress has been made. Some analysts are pointing to overestimates of Russian technological power and neglected to consider logistics. Videos throughout the war have shown Russian vehicles abandoned in mud, as well as tanks fighting alone in streets, a recipe for disaster for crews who become easy targets in urban combat.
The current state of the invasion has been meticulously mapped by the Institute for the Study for War. The institute has been used extensively by news outlets, such as the BBC, so it can be used as a good source.
Talks on Tuesday could be leading to positive results
(Reuters) - Russia promised on Tuesday to scale down military operations around Kyiv and another city but the United States warned the threat was not over as Ukraine proposed adopting a neutral status in a sign of progress at face-to-face negotiations.
Talks took place in an Istanbul palace more than a month into the largest attack on a European nation since World War Two that has killed or injured thousands, forced nearly 4 million to flee abroad and pummelled Russia's economy with sanctions.
Russia's invasion has been halted on most fronts by stiff resistance from Ukrainian forces who have recaptured territory even as civilians are trapped in besieged cities.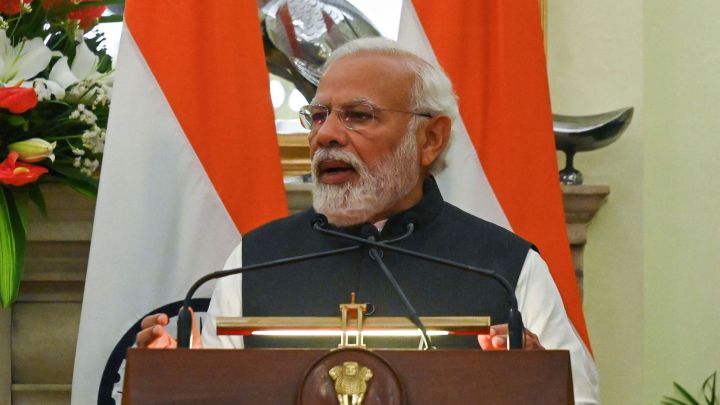 Does India support Russia's invasion of Ukraine?
The impact of sanctions on Russia has begun to ripple across the world. One market trying to mitigate the possible effects within their own markets is India.
India thus far has taken a much more neutral stance than the United States and its European allies. The country has not sent weapons to Ukraine but rather provided humanitarian assistance and has called for a ceasefire. On March 24, the Ministry of External Affairs "expressed deep concern at the worsening situation and called for immediate cessation of violence and end to all hostilities."
At the United Nations, India has abstained from many key votes condemning the actions taken by Russian President Vladimir Putin. The stance taken towards the issue is similar to China. Both countries have in recent days, declared their desire for the fighting to stop and for a ceasefire to be reached. The ties between China and India have strengthened since the invasion began.
Ukrainian security guarantees from the US and Europe become clear
As negotiations between Russia and Ukraine continue, the security guarantees Ukraine is asking for are coming to light. One of the main requirements from the Ukrainians side for a ceasefire is to ensure that should Russia increase its agreession once again, within three days countries must begin to provide military assitance and implement a no-fly zone.
Belarusian troops have been sent to fight in Ukraine
ABC is reporting that the President of Belarus Alyaksandr Lukashenka has sent to troops from his country to fight in Ukraine. This comes after reports have shown that Belarus has been used as a take off point from various attacks from Russia on Ukraine.
Zelensky offers neutrality and security guarantees ahead of negotiations with Russia
President Zelensky has said that Ukraine is willing to offer security guarantees and neutral status to Russia in order to stop the war. "Without delay" said Zelenskyy as diplomats from both countries are set to speak in Istabnul today.
Why are negotiations being held in Turkey?
According to Bloomberg, it is Turkey's economic relationships with both Russia and Ukraine that make it a good candidate to host negotiations between the warring parties.
Although Turkey has been a NATO member since 1952, it has been able to build a strong relationship with Russia and is very reliant on gas and agricultural exports from its northern neighbor. Should the war continue, Turkey's already fragile economy could be weakened even further as shortages begin and prices surge.
Russian missiles strikes continue
Officials from the region of Nikolaev have released new footage of an apartment building destroyed by a Russian missile. This is just one of the many buildings that has been hit over the last month. Many in the area had already fled when the violence began, but the images show that they do not have much to return to as homes, schools, and other community buildings have been targeted by Russian attacks.
Ukrainian forces recapture Irpin
After the western Ukrainian city of Irpin was captured by Russian forces earlier this month, it has been retaken. Irpin was the closest city to the capital Kyiv that the Russian military was able to cease and now it has been taken back as Russian re-strategizes and moves much of its troops east.
Luhansk People's Republic to hold referendum on joining Russia
One of the Russian back seperatists areas of Ukraine, the Luhansk People's Republic, has announced that it will hold a referendum in the coming weeks on the question of joining Russia. This move is simular to that taken in Crimea in 2014, for which, the results have not been recognized by much of the international community.
Director of the International Atomic Energy Agency visits Ukraine
Rafael Mariano Grossi who heads the IAEA has decided to Ukraine provide an safety update on the status of the various nuclear sites across the country. Various nuclear power plants have become engulfed in fighting in recent days, raising major concern that a catastrophic accident could take place. Grossi's trip also aims to bolster the security necessary to avoid such an accident.
Hello and welcome to AS USA's live blog on the Russia-Ukraine war. As the conflict enters its second month, death counts are rising and Russian forces are restrategizing.
India and various Russian trading partners are working on developing a new payment mechanism that will allow them to continue trading without relying on the US dollar.
Ukrainian forces are taking back territory once claimed by Russia as negotiations between the two countries take place in Turkey.