Johnny Depp v Amber Heard trial aftermath news summary: Tuesday 12 July 2022
Headlines:
- Lawyers for Amber Heard file for a mistrial over wrong juror seated throughout the trial
- Amber Heard's legal team previously petitioned to have the jury's verdict set aside based on lack of evidence
- Insurer sues Amber Heard to avoid paying damages awarded to Johnny Depp
- Johnny Depp remains in Europe on tour with Jeff Beck
- Depp to play Louis XV in a new film
- Depp supergroup the Hollywood Vampires to tour Germany, Austria and Luxembourg next summer
Check out some of AS USA's related news articles:
Johnny Depp on how Tim Burton is an artistic inspiration for him
Johnny Depp and Tim Burton have a long history together, first meeting over thirty years ago for the filming of Edward Scissorhands. The two have formed a lasting friendship since then and went on to work together on seven more films, Ed Wood, Sleepy Hollow, Charlie and the Chocolate Factory, Corpse Bride, Sweeney Todd, Alice in Wonderland and Dark Shadows. However, since the 2012 release of the last film they joined forces on they have not teamed up for the silver screen.
There are rumors now that Depp and Burton may be working together on a new project in the future, Beetlejuice 2, the classic horror-comedy. The Edward Scissorhands actor considers the character's creator like a brother and has dedicated some of his talent in to making artworks of Burton. Here Depp talks about the relationship between the two.
It's been a little over a month since Johnny Depp won a high-profile defamation lawsuit against Amber Heard in Virginia. Depp sued his ex-wife for $50 million after she wrote an op-ed for The Washington Post describing herself as "a public figure representing domestic abuse."
The jury awarded him $15 million but due to state limitations on how much could be given in damages he could get $8.3 million after subtract the $2 million awarded to Heard for her counter-suit.
However, the case took a new turn last week, when Elaine Bredehoft, Ms Heard's lawyer, submitted a five-page, post-trial motion to a Fairfax Co. Circuit Court judge, alleging that a member of the jury was not the person who had been originally summoned back in April. Bredehoft requested that the court should, "Set aside the jury verdict in its entirety, dismiss the complaint, or in the alternative, order a new trial".
Johnny Depp settles 'Cith of Lies' crew member assualt lawsuit
Less than two months after winning his defamation battle against ex-wife Amber Heard, Johnny Depp had been scheduled to appear in court again on 25 July.
This time in a civil trial in Los Angeles for alledgedly punching a crew member on the set of "City of Lies" in 2017. Attorneys for 'The Pirates of the Carribean' star have reached a settlement with Gregg "Rocky" Brooks, a location manager.
Depp was represented once again by Camille Vasquez, part of the team that convinced a Virginia jury that Heard had slandered her ex-husband in a 2018 Washington Post op-ed article.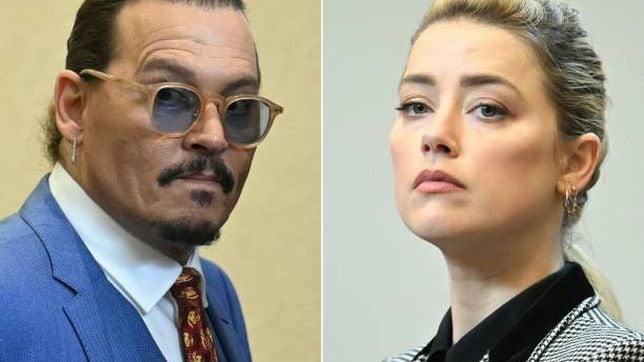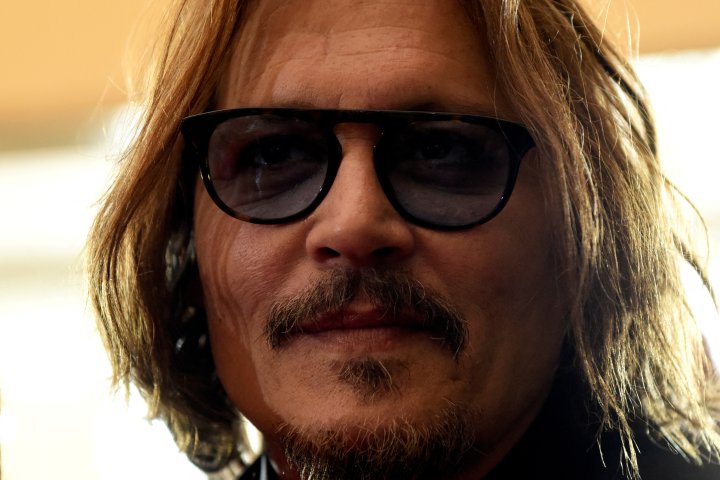 Johnny Depp
Johnny Depp and Jeff Beck continue their tour across Europe with three dates in Italy.
17 July in Perugia at Arena Santa Giuliana
18 July in Gardone Riviera at Il Vittoriale Degli Italiani
20 July in Pordenone at Parco San Valentino
Depp's first film role since defamation trial, "La Favorite"
More on that Netflix production - La Favorite will be Depp's first cinema role since he won last month's defamation lawsuit trial in Virginia. Shooting has already started shooting in Versailles and Paris for the movie, co-starring and directed by Maïwenn (Le Besco), which will go on general release in France in 2023. This will be the first time he has starred in a French-language production.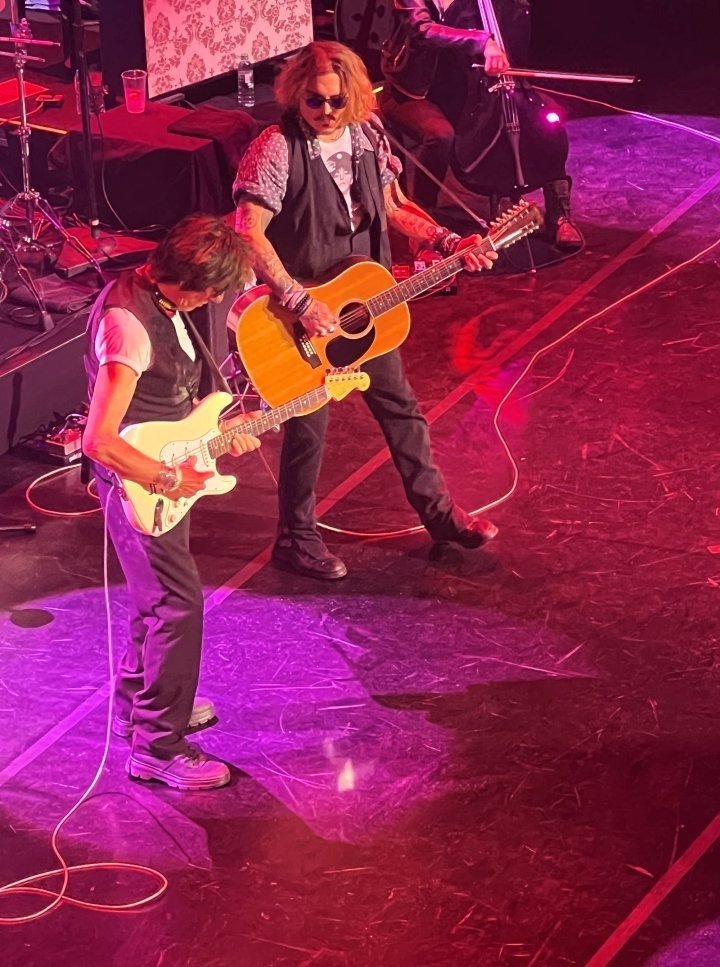 Depp to release self-penned song written about defamation trial
Going through a six-week defamation trial was such an experience for Johnny Depp that he has decided to put his feelings into words and write a couple of songs about it. This is a song for Miss Hedy Lamarr and Sad Motherfuckin' Parade are both Johnny Depp originals which he has been performing on tour with Jeff Beck and will appear on the pair's album 18 which will be released on Friday 15 July.
"You're sitting there like a dog with a seven-year itch … If I had a dime, it wouldn't reach your hand," he sings on Sad Motherfuckin' Parade, borrowing a line from black narrative Toast poem Hobo Ben.
Depp/Heard aftermath: live updates
It's Tuesday 12 July 2022 and welcome to our daily live blog on the aftermath of the Depp v Heard trial, which concluded early last month.
Last week, Amber Heard's legal team submitted a another motion to set aside the verdict reached by the seven-person jury, which awarded just over $10m to Johnny Depp after finding that Heard defamed her former husband in a 2018 Washington Post op-ed.
The actress' legal team had previously requested the verdict be declared void and want a retrial. Now they want a mistrial declared after one of the juty members was clearly not who he said he was.