Johnny Depp v Amber Heard trial summary: 29 June
Johnny Depp v Amber Heard aftermath: headlines
- Johnny Depp pictured in Paris, reportedly preparing for new film role
- The actor's rep downplays talk of $300m Pirates of the Caribbean offer
- Paul McCartney's Glastonbury show of support "helpful" for Depp, PR expert says
- Judge Azcarate confirms Depp's $10.3m defamation award
- Amber Heard legal team formally confirm appeal against trial verdict
- Heard must post $11m suspension bond to appeal verdict
- Tickets go on sale for Hollywood Vampires' tour of Germany, Luxembourg in 2023
- Depp presently on Scandinavian leg of tour with guitarist Jeff Beck
Take a look at some of AS USA's related news pieces:
Amber Heard's co-star speaks about his experience with the actress
Entertainement Tonight spoke with Dolph Lundgren, 64, who stared in Aquaman 2 alongside Amber Heard. There has been no contact since filming ended, but read their full story to learn what he had to say.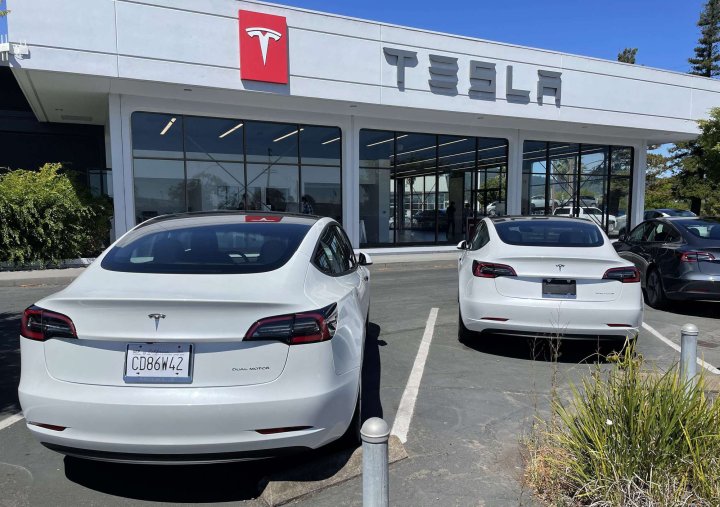 Amber Heard to boost finances by selling Elon Musk gift
Amber Heard has a very large bill to pay but apparently she doesn't have the funds to settle it in one go. There had been talk that she and Johnny Depp would reach a settlement agreement over their defamation trial but the judge ratified the final verdict last week, ordering Ms Heard to pay Depp $10.35m in damages.
To boost her finances, it is being reported that Heard is selling off some of her personal belongings, including a luxury car - a gift from former boyfriend Elon Musk. They dated briefly in 2017 and Musk gifted her a top-of-the-range Tesla Model S Plaid, valued at $140,000. It will only make a small dent in the damages bill she has to pay but the final amount could change as the two Hollywood stars head to court again next month for an appeal.
Depp's ex Winona Ryder recalls painful split from actor
Winona Ryder and Johnny Depp started a whirlwind romance in 1989 and within five months the couple were engaged. Their relationship lasted four years and while Ryder tends to keep her personal life out of the media, she did recognise that she took the break-up badly in an interview with Heather Havrilesky in next month's edition of Harper's Bazaar magazine.
"That was my Girl, Interruptedreal life," Ryder said, referring to the 1999 film which she produced and starred in about a young woman in a psychiatric hospital. "I remember, I was playing this character who ends up getting tortured in a Chilean prison [The House of the Spirits]. I would look at these fake bruises and cuts on my face and I would struggle to see myself as this little girl. 'Would you be treating this girl like you're treating yourself?' I remember looking at myself and saying, 'This is what I'm doing to myself inside.' Because I just wasn't taking care of myself."
Is Johnny Depp coming back as Jack Sparrow in a new Pirates of the Caribbean movie?
During the trial, Depp was adamant that he would not return to the Pirates franchise. Heard's attorney Ben Rottenborn asked the actor, "The fact is, Mr. Depp, if Disney came to you with $300 million and a million alpacas, nothing on this earth would get you to go back and work with Disney on a Pirates of the Caribbean film? Correct?"
Depp replied, "That is true, Mr. Rottenborn."
But now that the trial is over an Depp's reputation has been somewhat restored, rumours are circulating that he could be involved in another instalment on the franchise. We take a look...
Dakota Johnson explains her reaction to Depp's finger
During this interview, the resurfacing of an old clip of Dakota Johnson reacting to Johnny Depp's bandaged middle finger at a 2015 press conference was mentioned. A YouTube clip with more than 3 million views is titled "The EXACT moment Dakota Johnson KNEW Amber Heard was VIOLENT towards Johnny Depp."
Johnson has now seen the video.
"I was like, 'For the love of God, why? Why am I involved in this?' " she says, shaking her head. "I don't remember that at all, but please, take me out of this. Don't let this go further. Can you imagine, oh, my God, if I was called to the witness stand? I can't believe that people are watching [the trial] like it's a show. It's like it's a courtroom drama and my heart breaks. It's so, so, so crazy. Humans are so fucking weird. The internet is a wild, wild place."
Depp lawyer Camille Vasquez outlines pressure of the trial
Camille Vasquez, a key member of Johnny Depp's legal team, spoke to Access about the immense pressure she felt during the trial "to represent women, to represent Latino women, and just to be famous for doing a good job."
She downplayed the changes to her life since the trial, although she has undoubtedly become more of a celebrity after playing a crucial role in the very public court case. Her efforts were rewarded earlier this month when she was made partner at her law firm.
Depp in Paris ahead of major screen role
Johnny Depp was spotted in Paris over the weekend, reportedly preparing for his first big screen film in three years. He will be playing the role of Louis XV in "Jeanne Du Barry" opposite actress and filmmaker Maïwenn who will direct the movie.
The French language film tells the story of Jeanne Bécu, the illegitimate daughter of an impoverished seamstress who managed to rise through the ranks of the court of King Louis XV to become his last official mistress.
Depp is currently on tour with Jeff Beck after releasing a new album with the English guitarist. Since winning his defamation lawsuit against ex-wife Amber Heard, the Pirates of the Caribbean star has been riding a wave of jubilation which TMZ reports could be seen from his ear-to-ear smile he's been sporting for the past three weeks.
Expert explains Heard's expressive actions during court case
A Depp v Heard jury member told Good Morning America that the Aquaman star "didn't come across as believable" in court, explaining: "It seemed like she was able to flip the switch on her emotions. She would answer one question and she would be crying and two seconds later she would turn ice cold. It didn't seem natural."
However, Dr Kate Porterfield of Columbia University's Dart Center for Journalism and Trauma says such sudden emotional shifts can occur when survivors talk about traumatic experiences, as they first become agitated then seek to calm themselves down.
"Thus, the person can then appear flat, detached, and disconnected," Porterfield said. "All of this is difficult for juries to understand because it seems counterintuitive that a person could look flat or maybe even bored."
Dr Jim Hopper of Harvard Medical School said that it was "only human" for jurors to be swayed by witness' outward emotions, but added: "The question is what knowledge base do you have? […] If they were someone who was traumatized, then are you capable of empathizing with someone who might express that trauma in a variety of different ways?"
Juror of the Johnny Depp vs Amber Heard trial speaks: what does he accuse Heard of?
The Johnny Depp versus Amber heard trial's fallout is still being felt. Depp won the trial, meaning Heard must pay him a sum in excess of $10 million, unless she can launch a successful appeal.
The jury took nearly a week to deliberate which was perhaps no surprise. The case was heard over multiple weeks, meaning lots of time was needed before the decisions were made. Despite the trial ending weeks ago, a juror has now explained the verdict.
One anonymous juror, speaking to GMA, has shone a light into the process behind the curtain. So far, he is the only one of seven jurors to speak publicly. Although the jury found both Depp and Heard to be abusive to the other, the Aquaman star was found to be less credible seemingly able to "flip the switch on her emotions."
New song released from Johnny Depp and Jeff Beck's '18' album
Jeff Beck and Johnny Depp continue on their '18' tour with a concert stop in Copenhagen, Denmark on 28 June.
The duo recently released their cover of The Beach Boys' "Caroline, No" along with an accompanying music video, marking the fourth track to be unveiled from their upcoming cover album.
PR experts claims McCartney show of support will be "a boost" to Depp
Paul McCartney's Glastonbury show of support for Johnny Depp - the former Beatle's set included a song in which images of Depp featured on the video screen - will be "a boost" and "helpful" to the actor, a public relations expert says.
"From a PR perspective any good PR Depp can get, whether that's from friends, actors, singers or other celebrities, is going to boost his public persona," Rochelle White told the Daily Mail.
"McCartney is well respected across the board, with both young and old people knowing who he is. And Glastonbury is a world stage so it will reach a huge audience.
"This will be helpful for Depp. He is making baby steps towards rebuilding his public image so it's crucial he's seen with the right people around him. That will help him to secure movie deals and opportunities he didn't have before.
"He's certainly on the road to redemption, but it's not going to be easy and there are still a lot of people who do not like him."
Would Depp be able to play Captain Jack Sparrow again?
Johnny Depp shouldn't return to the Pirates of the Caribbean franchise, writes the New York Post's Johnny Oleksinski - but the columnist's stance has nothing to do with Depp's recent defamation trial against Amber Heard.
"What shivers me timbers is that Old Man Depp is no longer physically or artistically capable of starring in these movies," Oleksinski says. "He should sooner be thrown in the Hollywood brig.
"When the first 'Pirates' film was released - *takes a swig of pirate rum* - 19 years ago, Depp was a spry, sexy 40-year-old, who had only three years earlier played Juliette Binoche's smoldering suitor in 'Chocolat.'
"The actor, who often took on creepy parts in Tim Burton movies such as 'Edward Scissorhands' and 'Sleepy Hollow,' donned a pirate hat, slapped on a hilarious sense of humor and earned himself a Best Actor Oscar nomination. And rightly so.
"Yo ho, yo ho, oh how things have changed! Now pushing 60, Depp hasn't drank from the Fountain of Youth like same-age cohort Tom Cruise. He looks and behaves like he has a timeshare in Davy Jones' locker."
Hello and welcome to AS USA
We'll be bringing you all the latest news and information from the aftermath of the Johnny Depp v Amber Heard court case, which resulted in Heard being ordered to pay her ex-husband over $10 million.