Monkeypox virus outbreak news and updates live | Symptoms, transmission and new cases in the US
Monkeypox outbreak: live updates
Monkeypox outbreak: headlines
- Over 200 confirmed, suspected cases of monkeypox in around 20 countries where disease not endemic
- CDC: Ten monkeypox/orthopoxvirus cases in eight US states
- UKHSA confirms 16 more cases in England
- Roche develops three test kits able to detect monkeypox
- WHO doesn't see need for mass vaccination; isolation, contact tracing should suffice
Helpful information & links:
- Monkeypox symptoms: fever, malaise, headache, and sometimes sore throat and cough, and lymphadenopathy.
- Everything you need to know about Monkeypox.
- Mokeypox: How does it spread? Does it require sexual contact?
- Does Jynneos protect against monkeypox?
Related AS USA articles:
Avoid contact with pet rodents if you have monkeypox, UKHSA says
The UK Health Security Agency (UKHSA) has advised people with monkeypox to avoid contact with pet rodents, to prevent them from catching the disease and passing it on to other animals.
"It is unlikely (but cannot be ruled out) that an infected rodent pet could spread infection to peridomestic or wild rodents," the UKHSA said in a risk assessment report published on Friday.
It added: "Based on current evidence, for pet rodents in households where there are infected people, temporary removal from the household for a limited quarantine period (21 days) and testing to exclude infection is recommended, particularly where there are infected human contacts who have had close direct and prolonged contact with the animal or its bedding and/or litter."
CDC: 10 monkeypox/orthopoxvirus cases as of Thursday
The US Centers for Disease Control and Prevention says it has detected 10 cases of monkeypox/orthopoxvirus as of Thursday.
Per the CDC, those cases are in eight states: California (one), Colorado (one), Florida (two), Massachusetts (one), New York (one), Utah (two), Virginia (one) and Washington (one).
Orthopoxvirus is the genus of viruses to which monkeypox belongs.
UKHSA confirms 16 more cases in England
The UK's Health Security Agency (UKHSA) on Friday confirmed 16 further cases of monkeypox in England, taking the country's total case count since 7 May to 101.
Elsewhere in the UK, there are three confirmed cases in Scotland, and one each in Wales and Northern Ireland.
"You should contact a sexual health clinic immediately if you develop a rash or lesions – though please phone ahead before attending in person," the UKHSA said.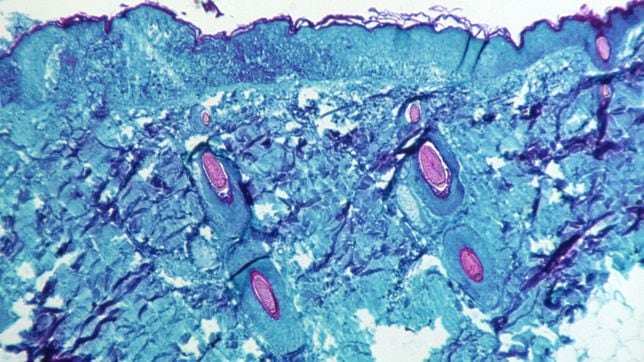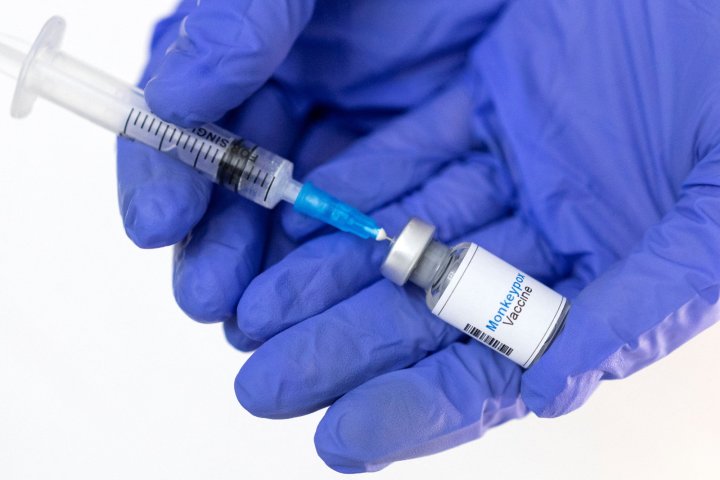 EU in talks for common purchase of vaccine, antiviral against monkeypox
The European Union is working on a common purchasing agreement for vaccines and antivirals against monkeypox, as cases of the viral disease usually endemic to Africa gather steam in Europe and beyond.
A broad consensus was reached in principle with member states for the Health Emergency Preparedness and Response Authority (HERA) to acquire medical countermeasures on their behalf as soon as possible, a European Commission spokesperson told Reuters, confirming a report by Swedish daily Dagens Nyheter.
The EU is in talks to buy Bavarian Nordic's vaccine Imvanex as well as the antiviral, tecovirimat, developed by U.S.-based SIGA Technologies, the paper said, citing Sweden's vaccine coordinator Richard Bergstrom.
Bergstrom said that no contract with either firm had yet been signed.
"But it will go quickly. We should have a contract ready in a week or so and maybe some limited deliveries in June," the paper quoted him saying.
A Bavarian Nordic spokesperson confirmed HERA had contacted the Danish biotechnology company regarding its vaccine.
"We've had several calls with HERA...we have no idea when there will be an agreement. It is not up to us to say when there will be an agreement - there are two parties involved," the spokesperson said.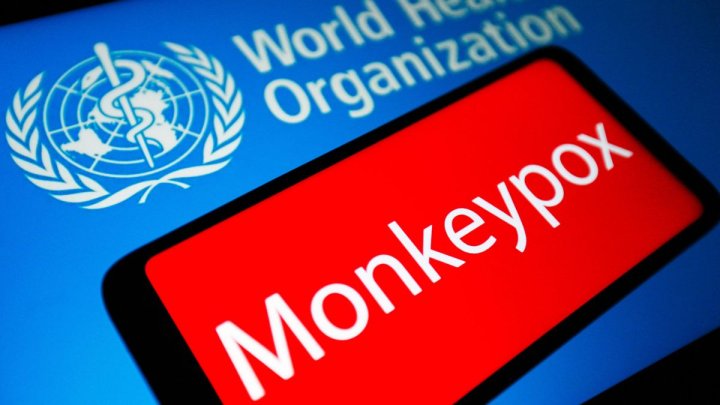 Italy's monkeypox cases rise to 12, one more suspected
Italy's health ministry said on Friday total monkeypox cases in the country had risen to 12, while one was still under scrutiny.
Several other cases of monkeypox have recently been reported in countries outside of Africa, where most infections had been detected so far.
First case of monkeypox confirmed in Finland
Finland has confirmed its first case of monkeypox, the Helsinki hospital district said on Friday.
A orthopoxvirus infection was detected in the Helsinki region on Wednesday and has now been sequenced to confirm it was monkeypox.
Global health officials have sounded the alarm over rising cases in Europe and elsewhere of the monkeypox, which is a type of viral infection more common to west and central Africa.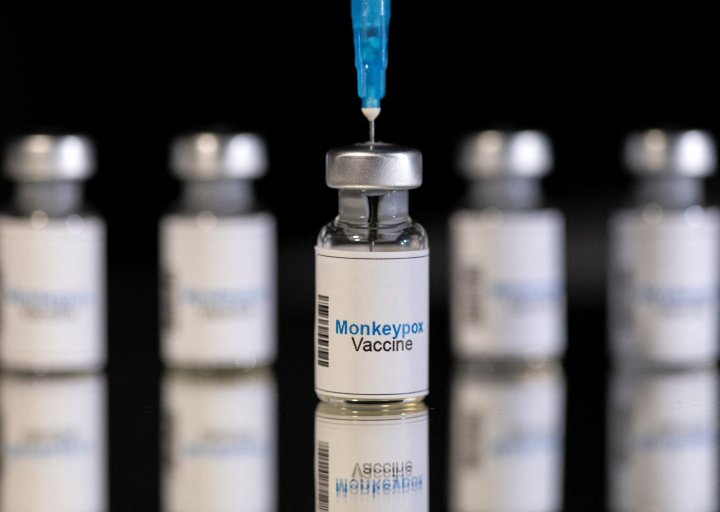 "No need for mass vaccination at present" claims WHO
World Health Organization officials said that there was no need for mass vaccination at present, but targeted vaccination where available for close contacts of people infected.
"Case investigation, contact tracing, isolation at home will be your best bets," said Rosamund Lewis, WHO head of the smallpox secretariat which is part of the WHO Emergencies Programme.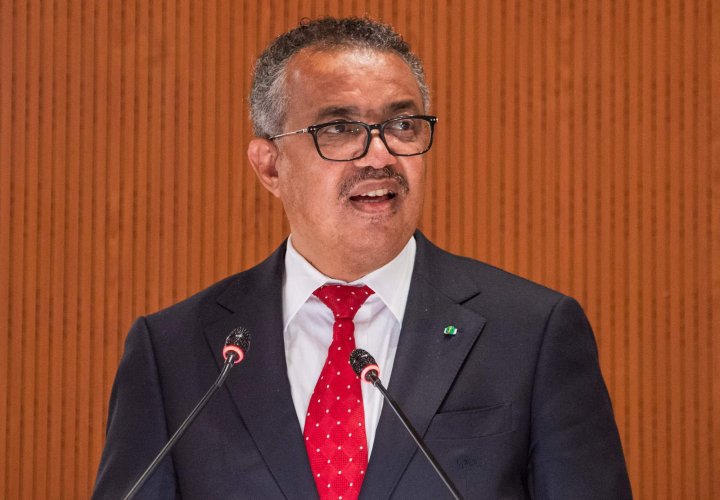 Monkeypox can be contained if we act now, WHO says
A World Health Organization senior official said on Friday that the priority needs to be containing monkeypox in non-endemic countries, saying that this can be achieved through quick action.
Monkeypox, typically a mild viral infection, is endemic in the African countries but its spread to non-endemic countries such as in Europe and the United States has raised concerns. So far, there are more than 200 confirmed or suspected cases in around 20 countries where the virus was not previously circulating.
"We think if we put the right measures in place now we can contain it easily," Sylvie Briand, WHO director for Global Infectious Hazard Preparedness said at a technical briefing to member states at the UN health agency's annual assembly.
She stressed that there was a window of opportunity to prevent further spread, urging the general public not to be worry since transmission is much slower than other viruses such as the coronavirus.
Is there a cure or a treatment for monkeypox?
The risk to the public is incredibly small and cases remain extremely rare, but in Africa studies have found that the virus causes death in as many as one in ten people infected with the virus. There are currently no specific treatments available for monkeypox infection.
However, UN officials have said that the current outbreak is completely manageable with the resources available and that as things stand, the situation simply needs to be closely monitored.
Monkeypox cases around the world
Around 20 countries where monkeypox is not endemic have reported outbreaks of the viral disease, with more than 200 confirmed or suspected infections mostly in Europe.
In Europe, Austria, Belgium, Czech Republic, Denmark, Finland, France, Germany, Italy, the Netherlands, Portugal, Slovenia, Spain, Sweden, Switzerland and the UK have all reported cases.
Worldwide there have been cases in Australia, Israel, the UAE, Argentina, Canada and the US.
What are the early symptoms of monkeypox?
The disease has been detected in a dozen European countries, as well as the US. So what are the symptoms of monkeypox?
The CDC has these symptoms listed on their website:
Fever, Headache, Muscle aches, Backache, Swollen lymph nodes, Chills, Exhaustion, before a Fever and a Rash that looks like chicken pox.
WHO asks countries to increase surveillance for Monkeypox
About 200 confirmed and more than 100 suspected cases of Monkeypox have been detected so far outside of the countries where it usually spreads, a World Health Organization official said on Thursday, urging countries to increase surveillance for the infectious disease.
Monkeypox is endemic in the African countries of Cameroon, Central African Republic, Democratic Republic of Congo, and Nigeria.
The recent outbreak in non-endemic countries has raised concerns. The strain circulating globally is thought to have a fatality rate of around 1%, although effective vaccines and treatments are available.
Talking during an online briefing, WHO's senior epidemiologist Maria Van Kerkhove said cases have so far been detected in more than 20 non-endemic countries, adding that the agency expected the numbers to go up.
"We expect more cases to be detected. We are asking countries to increase surveillance... This is a containable situation. It will be difficult, but it's a containable situation in the non-endemic countries."
US confirms nine monkeypox cases in seven states
The US Centers for Diseases Control and Prevention said it has identified nine monkeypox cases in seven US states as of Wednesday.
Cases were identified in Massachusetts, Florida, Utah, Washington, California, Virginia and New York, the CDC told reporters on Thursday.
Quebec will begin to adminster vaccines for monkeypox
Cases of monkeypox are climbing in Canada, leading the province of Quebec to begin administering vaccines to protect the population against the virus. To date, twenty-five cases have been confirmed. Infectious disease expert Isaac Bogoch has informed the public that smallpox vaccines are used to prevent monkeypox since the diseases are very similar.
First case of a women infected with monkeypox in Madrid
A woman has been diagnosed as being infected by monkeypox in the Madrid region and has been directly linked to the chain of transmission between men, the Helath Ministry confirmed Thursday.
A total of 65 confirmed cases of monkeypox have been registered in Madrid - one woman and 64 men), 44 suspected cases have been ruled out and results of laboratory tests for a further 30 suspected cases are waiting to be confirmed. All of those who tested positively are responding well to treatment.
Cabinet minister Enrique Ossorio said that Madrid's health authorities were trying to isolate cases as they spring up. "If in the four days after contact, a person catches monkeypox, they can avoid developing the illness by vaccination and symptons if they are vaccinated within 14 days".
The current monkeypox outbreak in Europe is suspected to have started in Spain, via a traveller to the Canary Islands.
Nine cases now confirmed in the United States
The CDC is now reporting that nine cases of monkeypox has been confirmed in the United States across seven states. Authrorities are still working to identfy how the virus is spreading within the US and other non-endemic countries.
Monkeypox outbreak, live updates: welcome
Hello and welcome to our live blog for Friday 27 May on the outbreak of monkeypox, with an increasing amount of confirmed or suspected cases being reported across the many parts of Europe including United Kingdom, Spain and Portugal. One case has also been confirmed in the USA along with four suspected cases, according to the CDC.