Powerball drawing: $1.2 billion jackpot winning numbers and prizes for Wednesday Oct. 4
$1.2 billion Powerball jackpot drawing live
The winning numbers for Powerball Double Play
The winning numbers for Powerball Double Play on 4 October 2023 draw are 12-30-39-64-67 with a Power Ball of 22
The winning numbers for the $1.2 billion Powerball jackpot
The winning numbers for Wednesday's 4 October 2023 draw are 9-35-54-63-64 with a Power Ball of 1 and a Power Play of 2

A majority of Powerball players use Quick picks. Are there benefits to using the number-generating tool?
How much tax would you pay if you won the $1.2 billion Powerball jackpot?
The ninth jackpot in US history to hit ten-digits is up for grabs. This time it's the Powerball jackpot worth $1.2 billion, but that's before taxes…
The Powerball has another draw on Wednesday night with an estimated $1.2 billion up for grabs. Not every winner will want to boast about a success.
Even if you don't walk away with the jackpot, Powerball rewards players who are able to guess 1, 2, or 3 numbers correctly.
The Powerball jackpot now stands at a staggering $1.2 billion, and if a winning ticket is drawn, it would be the seventh largest lottery prize in history.
Powerball jackpots have been getting big, real big, with 2023 presenting two so far that have broken the billion-dollar mark.
Powerball jackpots have been swelling, so too has interest in playing to have a shot at the windfall. But the game isn't available in all of the states.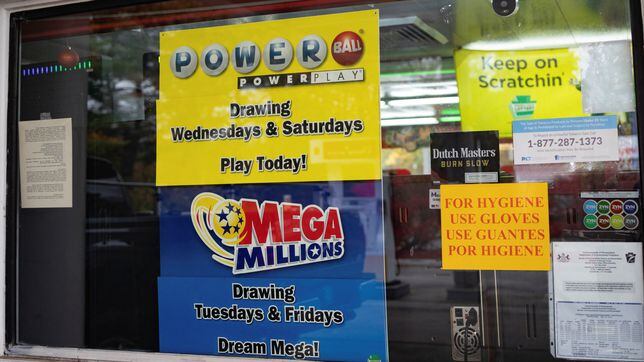 With the jackpot often reaching life-changing sums and hundreds of millions of tickets bought, the scammers are ready to take advantage.
Three days a week players of Powerball have the possibility to buy a ticket to win the jackpot, albeit a longshot, or one of the other prizes available.
Welcome to AS USA live blog for the $1.2 billion Powerball jackpot drawing
Monday saw yet another Powerball drawing where there were no tickets that matched all five numbers and the Powerball. With that the jackpot rolled over again swelling to an estimated $1.2 billion.
We'll be following the drawing as it happens. Good luck!