Relief checks: 5 february summary news
Inflation Relief: Latest Updates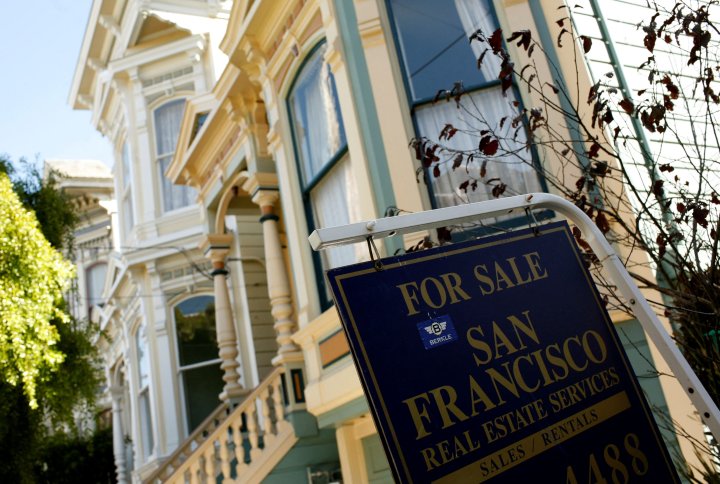 What the experts are saying about the housing market in 2023
The housing market is down from its peak in the summer of 2022 cooled by rising borrowing rates and many previously red-hot markets being overvalued. But will the US see a housing market crash in 2023?
While the general downturn is expected to continue, it depends on which market, with four potentially set for a major correction. Other markets though could come through with but a scratch and some even seeing slight gains.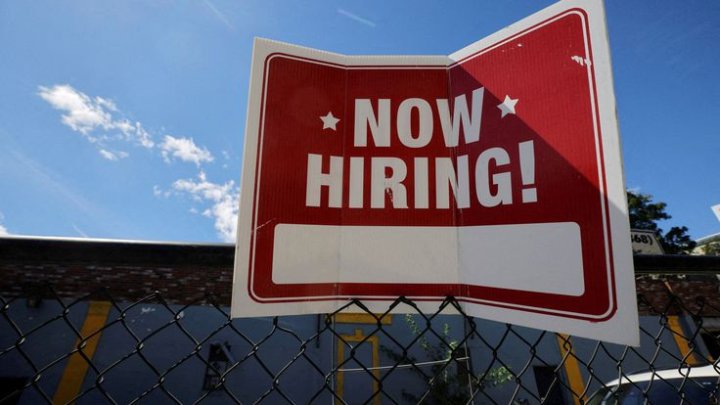 Eligibility and claiming unemployment benefits in California
While one can only hope that the optimists predicting a soft landing and not a full-on contraction of the economy are right, should you find yourself out of work, here's what the state requires of you in order to apply for unemployment benefits to hold you over until you find a new job.
Protect your money in 2023 from scammers
Scammers are not going away anytime soon. 2022 saw a continuation in thieves moving from using the phone to targeting people online.
The Better Business Bureau reported last year that online scams were 55% more prevalent than other methods of delivery. They are especially targeting people between 18 and 24, the group that reported the biggest spike in average dollar amount loss.
However, they still operate offline too. One of the new ways scammers are finding victims is through impersonations and text messaging.
Bloomberg Quicktale anchor Madison Mills talks through the five main fraud threats to be on the lookout for in 2023.
How much does Elon Musk plan to charge businesses to keep verified checkmarks?
Twitter's new owner has a plan to create a new revenue stream for the floundering business, a new fee for companies to attain a gold checkmark verification. Elon Musk finally bought Twitter at the end of October after a drawn-out battle to wiggle out of his $44 billion acquisition of the social media platform. The billionaire planned to bring "free speech" back to the "digital town square" and make the site profitable.
Social Security checks for $1,800 | Increased payment delivery dates in 2023
The Social Security Administration (SSA) has begun sending out increased monthly payments for retired workers and Supplemental Security Income (SSI).
Thanks to the 8.7% cost-of-living adjustment (COLA) increase, retiree payments will increase to more than $140 per month on average. According to SSA, average payments starting in January 2023 are $1,827 dollars. On the other hand, Supplemental Security Income (SSI) recipient payments will increase to approximately $650.
After 2022 bear market, signals are getting Wall Street investors bullish
Last year the major indexes took a beating experiencing the worst losses since 2008 ending a three-year winning streak. The S&P 500 dropped 19.4%, but entered bear territory going 20% below its record high. The tech-heavy Nasdaq plunged 33.1% over 2022. By comparison, the Dow Jones came out fairly good slipping 8.8%.
However, a new year, new starts. January has seen equities make impressive gains despite gloom that the Federal Reserve's aggressive rate hikes could plunge the economy into recession. While the signals are not foolproof, the results over the past month have checked the boxes for investment strategists that Wall Street could be set for a bull market run in 2023. These include the more stocks making new highs rather than new lows and a "golden cross" chart pattern on the S&P 500.
Updated vehicle classification standard for $7,500 EV tax credit
As part of the Inflation Reduction Act, the rules for the $7,500 tax credit to encourage Americans to buy electric vehicles were modified. The new rules took effect 1 January 2023 and expanded the number of cars that would qualify for the clean vehicle tax credit.
However, there were interdepartmental discrepancies as to which cars qualified due to their classification based on the manufacturer's suggested retail price (MSRP) limits. Some crossover vehicles were considered in some cases as a car, subject to the $55,000 limit, but in other cases an SUV, subject to the $80,000 limit.
The Treasury Department has announced that it has updated the vehicle classification standard to make it easier for consumers to know which vehicles qualify under the applicable MSRP cap. The consumer-facing EPA Fuel Economy Labeling standard will be used instead of the EPA CAFE standard.
Consumers who have purchased and placed in service vehicles since the beginning of the year that meet the new standards put in place and meet the other requirements can claim the credit.
Further guidance regarding critical minerals and battery components will be issued in March.
Which states have the highest unemployment benefits?
Currently, around 1.6 million workers in the United States are receiving unemployment benefits, with around 180,000 workers claiming benefits for the first time last week.
These figures are down significantly from 2020 and early 2021, when the pandemic led to a massive wave of layoffs.
Throughout the pandemic, Congress passed stimulus bills that increased the amount paid to workers receiving these benefits. However, in September 2021, those programs ended, and the regular amounts kicked back in.
Today, the highest average weekly unemployment benefits are distributed in Massachusetts ($645.52), Washington ($643.55), Hawaii ($583.49), New Jersey ($551.97), and Minnesota ($550.76). Even these benefits, which are on the high end of the spectrum, are a far cry from those given out during the pandemic. From March to June 2020, claimees would have seen a $600 bonus tacked onto their checks, nearly doubling the amount in most of these cases.
On Wednesday, when Federal Reserve Chairmen Jerome Powell announced a 0.25 percent increase in the federal funds rate, he said that the impacts of the central bank's rate hikes remain to be seen. One of the impacts he and many economist expect to materialize over the coming months is an increase in the unemployment rate, which in January hit a historic low. An unemployment rate of 3.4 percent has not been seen in decades and could quickly fall from view. If the rate of workers without employment does begin to increase, laboradvocates would like to remind the public of the dismal unemployment insurance coverage offered to many workers. There are a total of six states and one territory where the average weekly benefit that is distributed to those in dire need of financial assistance does not even reach the equivalent of forty hours of work at the federal minimum wage of $7.25:
- Puerto Rico: $202.36
- Mississippi: $232.00
- Louisiana: $239.18
- Tennessee: $244.21
- Alabama: $250.00
- Florida: $255.54
- Missouri: $282.33.
Unemployment claims fell last week
Initial unemployment claims fell by 3,000 to 183,000 claims for the week ending on 28 January. This has brought down the four-week moving average to 191,750.
Which states have seen the largest increases and decreases in initial claims?
For the previous week ending on 21 January, the states with the highest increase in initial claims came from Arkansas (+419) and the Virgin Islands (+5). On the other hand, the largest decreases were seen in California (-15,582), New York (-4,957), Ohio (-4,396), Georgia (-3,921), and Pennsylvania (-2,700).
Relief checks 2023: Which states will send payments of up to $1,050 in February?
Stimulus checks feel like a long distant memory, the thought drifting away like trying to remember last night's dream.
While there are no federal financial support plans announced, especially with most ending definitively with the expected announcement of the 'end' of the pandemic coming in May, individual states and cities are. These range from tax refund to trials of universal basic income. Many of these programmes is no longer accepting applications.
However, at the state level, relief remains available.Check out our full coverage for the details.
How much did wages and salaries increase in January 2023?
To the surprise of many, the US economy added over half a million jobs to the economy in January. These additional jobs have decreased the unemployment rate to 3.4 percent, one of the lowest in the last fifty years.
January's job figures helped to shrink unemployment, but have they helped to provide workers with a real-time pay increase compared to January 2022? Not necessarily... let's take a look.
From January 2022 to January 2023, average weekly earnings rose by 0.01 percent from $1,094.40 to $1,146.14. This amounts to a 4.7 percent increase over the last twelve months. The most current inflation data shows that prices have risen by 6.5 percent from December 2022-2023, meaning that it is likely that workers have seen a real terms pay cut of at least one percent over the last year.
Is there still a labor shortage?
The idea of a labor shortage is tossed around in the media. However, there are certain issues that this term tends to blur.
Compared to February 2020, the civilian labor force has increased. So if there is a shortage, it relates to the current make-up of the economy, not a shortage compared to pre-pandemic levels. In January 2020, 164,348,000, and last month, over 165,832,000 civilian workers were employed.
What has decreased is the labor participation rate, which looks at the total possible workers as a ratio to those employed. This means that the number of possible workers is greater now than in 2020, and while more people are working, there is still a gap of around one percent; the labor force participation rate in 2020 was 63.3 percent, and in January 2023, it was 62.4 percent.
This gap is made of many seniors who retired early, mothers, and to a lesser degree, fathers, who left the workforce to take care of their children during the pandemic, and others who have removed themselves from the workforce. Major corporations and some small businesses who are struggling to hire workers have also blamed the enforcement-only approach to immigration that has limited the number of work visas being issued to those seeking employment in the US. These are structural reasons for a gap in worker participation that will take policy changes to fix.
Hello and welcome to AS USA's live feed on financial news for Sunday, 5 February.
As leaders hit the morning shows like Meet the Press and Face the Nation, we will bring you the latest from Capitol Hill. Politicians are likely to discuss the debt ceiling, the Fed's decision to push rates up further, student debt relief, and the overall response to inflation in the market.
We will be following these stories, and their impacts, throughout the day. Follow along!