USA finance and payments news summary | 25 May 2022
Headlines: 25 May 2022
- While Bitcoin has made some gains over the last week, it is still trading down by more than twenty-five percent compared to this time last month.
- Concern over high energy prices and insufficient power grid ahead of the summer months
- Social media platform Snap Inc. (SNAP) logged its biggest one-day fall, dropping by 43%
- Crude oil prices closed Wednesday slightly below $111, 66% year-on-year increase
- Target and Walmart profits drop and stocks plunge after posting financial reports
- Gas prices tick up after further supply chain disruptions
Helpful info & links
- What is the California State Disability Insurance (SDI) program?
- Which states spend the most money on Medicaid?
- New York Unemployment Benefits: what is the maximum?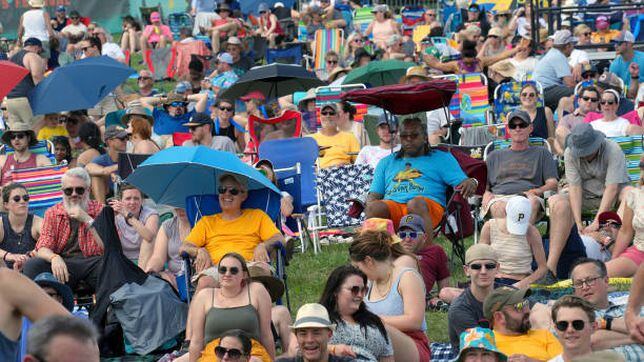 Is Pennsylvania getting a new $2,000 stimulus check?
Governor Tom Wolf proposed "$1.7 billion plan to help Pennsylvania fully recover from the pandemic and pave the way for a successful future" in February. Part of his proposal included $500 million for the PA Opportunity Program which would send households in the Keystone State with an income of $80,000 or less a direct payment for up to $2,000.
Legislation has been introduced in both the Senate and House by Democratic lawmakers but the "Republican-led General Assembly has been slow to act," on his plan or provide one of their own to use federal stimulus funding from the American Rescue Plan Act (ARPA). The state is sitting on $2 billion in federal ARPA funds that must be used by 31 December 2024 or it gets sent back.
The governor also renewed his push to raise the minimum wage before the 4th of July this year.
Houston guaranteed Income program application period closes soon
Houston Mayor Sylvester Turner and the Houston Fund for Social Justice and Economic Equity have announced a one-year guaranteed income pilot program on 20 May. Those wishing to apply have until 25 May at 11:59 pm.
In order to qualify for the program, an applicant must be a resident of Houston, at least 18 years old and must have a household income at or below the federal poverty level.
The program will accept a total of 110 program participants who will receive $375 a month, totaling $4,500 annually to individuals in Houston's most underserved neighborhoods.
$2,000 Child Tax Credit 2022: who is eligible for payment?
This year the Child Tax Credit will revert back to the program offered by the IRS before the American Rescue Plan expanded it in 2021. For 2022 the credit will be worth up to $2,000 per child, with the money to be distributed in the form of a single end of year tax credit. This will either reduce the size of the recipient's tax bill or increase their tax refund.
Children must be aged 17 or younger to be eligible for the support, and the household income cannot exceed $112,500 (single filer) or $150,000 (couple filing jointly) to receive the full amount.
This year the credit is partially refundable, meaning that the full $2,000 per child is only available for households who contribute at least that amount in IRS income tax. Read more.
What is being done to lower gas prices?
The United States is in the midst of a major fuel crisis with the cost of gasoline hitting all-time highs for much of the last month. President Biden has attempted to lower the price of fuel by releasing crude oil from the US' strategic reserve to increase the supply. However as the country still has to import some oil and fuels from other countries, the price for consumers is still hostage to global pressures.
"Black employment is 233,000 above pre-pandemic levels: When President Biden took office, 1.4 million fewer Black workers were employed than pre-pandemic. In April 2022, there were 233,000 more Black workers with jobs than in February 2020."
New York state minimum wage: how does inflation the rate and amount paid?
For residents in New York City, Long Island, or Westchester County the minimum wage is $15 an hour. However, like many tipped workers around the country, those in New York City, can be paid a lower wage, as little as $13.50 an hour.
This is having major consequences for household finances in what is one of the most expensive places to live in the country. The sky-high rate of inflation is causing headaches for consumers everywhere and those in the Big Apple are feeling the worst of it.
Can I expect a tax refund from the IRS?
The tax-filing deadline for most Americans was last month, meaning that many people will have expected to have received a tax refund payment by now. However the chaotic 2022 filing season and various other responsibilities for the IRS (stimulus checks, Child Tax Credit, etc) have meant that the agency is well behind its usual targets.
If you're still waiting for a refund to arrive, check out the IRS' Where's My Refund? online portal...
Which states have the highest and lowest gas prices?
In recent weeks the United States has repeatedly broken the historic records for gasoline prices, fuelled by the high rate of inflation and the soaring price of crude oil. However a large proportion of the price of gasoline comes from the taxes levied by states on the fuel, meaning that the cost can vary greatly across the country.
How can I check my Social Security earnings history?
The Social Security Administration (SSA) oversees a wide range of programs designed to provide financial support for retired, disabled and vulnerable Americans. The amount of offer is based on each recipients' situation, so it can be difficult to work out how much you are entitled to. Luckily, the agency's MySocialSecurity online portal will give all the relevant details needed to calucalte your future payments.
What can I and can't I buy with food stamps?
The Supplemental Nutrition Assistance Program (SNAP) is the largest food assistance programme offered by the federal government and it provides financial support for eligible low-income individuals and households. Millions of Americans rely on the support, moreso in a period of economic uncertianty and high inflation.
But what can the payments be used for, and which stores accept them? We take a look...
Why are gas prices so high?
Answering a question on whether the high price of gasoline was in part a calculated decision to push consumers towards electric cars, Energy Secretary Jennifer Granholm said that the rise was a result of global pressures. As she pointed out, the cost of crude oil has soared globally and that cost has been passed on to consumers.
Financial struggles coalesce for Americans
This report from CBS News outlines two of the main points of concern for President Biden at the moment as he looks to manage the United States' economic recovery. Gas prices remain sky-high and the stock markets have suffered significant drops in recent weeks, caused in part by concern about Americans' purchasing power.
Price of gas rises again
On Wednesday the average price of a gallon of gasoline has risen once again to a new high, with AAA reporting a slight increase to $4.599. The rate of increase does seem to be plateuing but the high rate will be a major concern ahead of the summer travel period.
Just one year ago the national average for a gallon of gasoline was just $3.036.
Gas price rises set to continue
The price of gasoline has been a major concern in recent months as multiple factors have pushed the price of fuel soaring in the United States. On Monday, 3 January 2022 AAA reported that the average cost of a gallon of gas was $3.28 after steady growth since hitting a pandemic low of $1.94 in May 2020. The growth over the intervening 19 months was attributed to a gradual reopening on the economy.
In recent months the cost of gas has continued to grow, soaring up to $4.33 in March 2022. After a brief dip, the AAA reports the price today as $4.599. Further increases are expected in the coming months.
"Since the American Rescue Plan passed: The American Rescue Plan helped power a historic recovery which led to the largest job growth ever in a calendar year, saw unemployment claims decline from nearly 20 million when President Biden took office to close to 1 million – and unemployment reach 3.6% – a level the Congressional Budget Office did not predict our nation would reach during the entire decade."
Welcome to AS USA
Good morning and welcome to AS USA's dedicated financial news live feed, bringing you all the latest on the energy price crisis and cryptocurrency collapse.