USA finance and payments: summary news | 27 May
Headlines: 27 May 2022
- Key measure shows that inflation slowed slightly in April, but remains high at 6.3% year-on-year
- Bitcoin drops back below $29,000, roughly 47% down over the past six months
- US Energy Secretary Jennifer Granholm accuses Russia of "weaponizing energy" with high gas prices
- Online searches for baby formula soar as shortages continue
- Pennsylvania proposes $2,000 stimulus check for residents.
- Concern over high energy prices and insufficient power grid ahead of the summer months
- Target and Walmart profits drop and stocks plunge after posting financial reports
- Crude oil prices closed above $110 on Thursday, representing a 66% year-on-year increase
Helpful info & links
- What is the California State Disability Insurance (SDI) program?
- Which states spend the most money on Medicaid?
- New York Unemployment Benefits: what is the maximum?
AR, KY post largest job openings rise in March
Arkansas and Kentucky were the US states where there was the largest rise in job openings in March, according to data released by the US Bureau of Labor Statistics on Friday.
Job openings rates increased by 2% in Arkansas and Kentucky, the BLS said. Oklahoma was third, with a 1.6% rise.
"The decreases in job openings rates occurred in New Hampshire (−1.3 percentage points), Georgia (−0.6 point), and Wisconsin (−0.5 point)," the BLS added.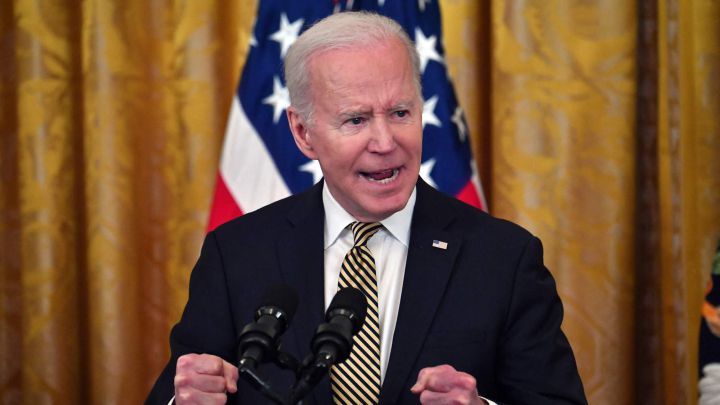 Inflation rate appears to be slowing in recent figures
After months of sky-high inflation, there are the first signs that the United States' battle with price rises may finally be turning a corner. A report from the Commerce Department released today showed that the year-on-year price increases were slightly less than the previous month's figures.
AP reports: "An inflation gauge closely tracked by the Federal Reserve rose 6.3% in April from a year earlier, just below a four-decade high set in March and the first slowdown since November 2020."
US rising fuel prices: Why are gas and diesel prices so expensive?
The price of gasoline is causing major headaches for motorists ahead of the Memorial Day weekend, a time when millions of Americans choose to embark on long journeys to spend the holiday with friends and family. The price of gasoline has soared in recent months, hitting an all-time record of $4.60 a gallon yesterday.
But what is causing the price rises? We take a look...
"The American Rescue Plan helped power a historic recovery which led to the largest job growth ever in a calendar year, saw unemployment claims decline from nearly 20 million when President Biden took office to close to 1 million – and unemployment reach 3.6% – a level the Congressional Budget Office did not predict our nation would reach during the entire decade."
Why is there a shortage of baby formula?
In recent weeks there have been widespread reports of baby formula shortages, a major concern for parents across the country who are often reliant on the product from a single manufacturer. There are numerous reasons for the shortage, from supply chain issues to a major product recall on behalf of one of the sector's biggest manufacturers, but there's little to suggest that the stockists will return to normal anytime soon.
White House considers reopened shuttered oil refineries
The Biden administration is reportedly considering reopening some closed oil refineries in a bid to bring down the price of gasoline and other oil products for consumers. The price of gaosline and diesel have soared to record heights in recent weeks, fueled by a global oil shortage and inflationary pressures, and it is having a major impact on consumers' buying power.
Federal defecit set to fall by $1.7 trillion
The White House is touting the latest report out of the Congressional Budget Office showing that the US budget shortfall will will dramatically decline from $2.7 trillion to around $1 trillion. This comes on the back of pandemic era financial stimulus and aid programs ending and a booming economy.
"Americans across the country are back to work at a historic level. Right now, workers in Alabama, Alaska, Arizona, Georgia, Idaho, Indiana, Kansas, Kentucky, Minnesota, Mississippi, Montana, Nebraska, South Dakota, Tennessee, Utah, West Virginia, and Wisconsin are less likely to be unemployed than in any other time on record. The unemployment rate did not increase in any of our 50 states."
High gas prices causes headaches for Memorial Day travellers
Every year the build up to Memorial Day weekend sees a huge spike in the number of people embarking on long-distance journeys to visit family and take advantage of the long weekend. But this year, the first free of most covid-19 restrictions since 2019, the high price of motor fuels is causing major issues.
The national average price of a gallon of gasoline is at an all-time high and states like California are suffering from extremely high gas prices.
$2,000 Child Tax Credit 2022: who is eligible for payment?
Governor Tom Wolf proposed "$1.7 billion plan to help Pennsylvania fully recover from the pandemic and pave the way for a successful future" in February. Part of his proposal included $500 million for the PA Opportunity Program which would send households in the Keystone State with an income of $80,000 or less a direct payment for up to $2,000.
Legislation has been introduced in both the Senate and House by Democratic lawmakers but the "Republican-led General Assembly has been slow to act," on his plan or provide one of their own to use federal stimulus funding from the American Rescue Plan Act (ARPA). The state is sitting on $2 billion in federal ARPA funds that must be used by 31 December 2024 or it gets sent back.
The governor also renewed his push to raise the minimum wage before the 4th of July this year.
FDA chief outlines problems with the Abbott baby formula facility
Abbott baby formula products have around 42 percent of the market share, and along with Reckitt, Nestle and Perrigo have a combined total of 90 percent. However one of their plants was closed recently due to concern over hygeine, exacerbating a growing shortage of baby formula across the US which has crossed the 50 percent out-of-stock level in at least four states.
"You probably wouldn't want your infant eating in that kitchen," Dr. Robert Califf, the commissioner of the US Food and Drug Administration said of Abbott Nutritions facility that was closed when a number of children became ill after consuming baby formula produced there.
While he says even though they can't prove a connection between the bacteria found at the plant and the children that got sick, "doesn't mean there was no connection. We can't rule it in, nor can we rule it out."
The first shipment of 132 pallets of baby formula from Europe via military cargo plane arrived on Sunday as part of "Operation Fly Formula" ordered by President Biden to alleviate the current shortage. He is also using the Defense Production Act to speed up production in the US.
Biden announces low-cost internet initiative to boost rural connectivity
Earlier this month President Biden announced that 20 internet providers, including AT&T, Comcast and Verizon, have committed to the Affordable Connectivity Program (ACP). The program is designed to ensure access to high-speed internet service for no more than $30 per month, for eligible households. Roughly 80 percent of Americans live in communities where these providers operate.
The program also provides eligible households $30 per month off their internet bills, so families can receive high-speed internet at no cost when paired together. To check your eligibility, head over to the Affordable Connectivity Program website, or call (877) 384-2575.
Good morning and welcome to AS USA
Welcome to our dedicated financial news live feed, bringing you all the latest from the United States on Friday, 27 May.