Update
Nintendo Switch updates to version 14.0.0: folders and more new features arrive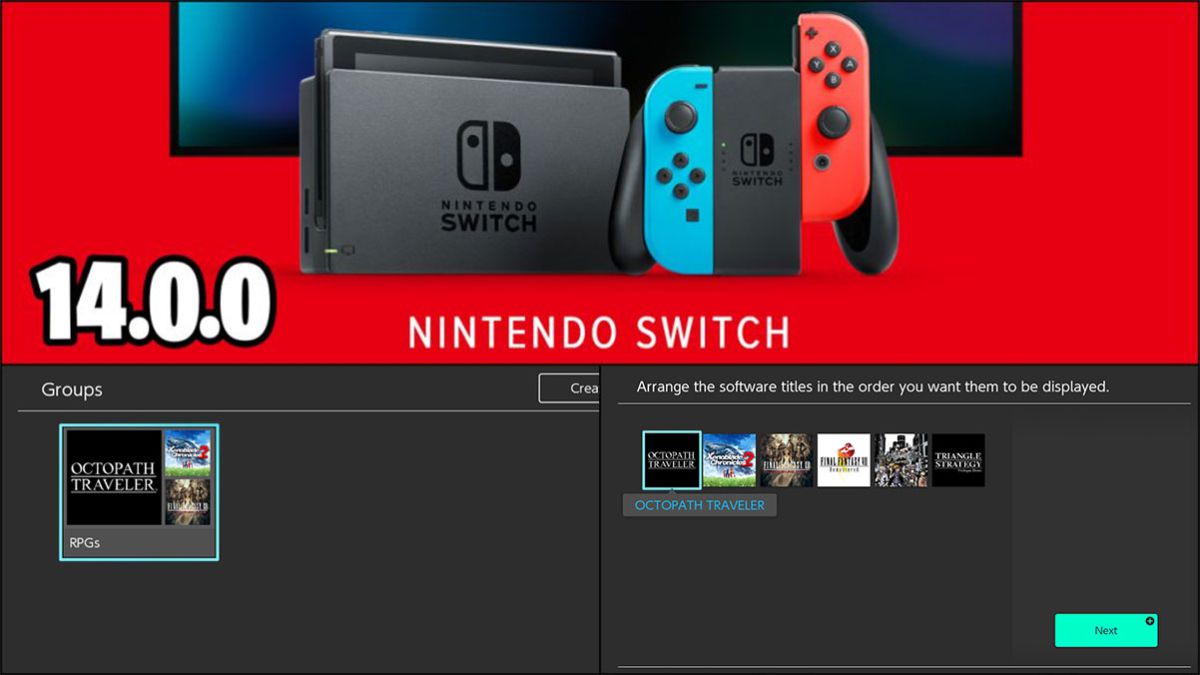 Nintendo's hybrid console receives its first major firmware update of 2022; which adds the long-awaited folders, among other notable tweaks.
Nintendo has released the update 14.0.0 for Nintendo Switch. Players of the console, regardless of the model, can now download this new firmware version, which brings as a main novelty the arrival of customizable Groups (folders), as we explain in detail below; as well as other minor updates related to Bluetooth audio.
Folders arrive on Nintendo Switch: first look and how to customize them
In MeriStation USA we have already updated our Nintendo Switch to check how are the Groups (folders) of Nintendo Switch, which have as main objective to group programs to help us organize our video games. In this way, it will be easier for us to have an order between genres, franchises or the preference we choose.
It is currently possible to create up to 100 groups of up to 200 programs each.
It is possible to name each folder.
All folders are stored in All Programs, the tab on the right side of the Nintendo Switch HOME menu.
How to create a folder on Nintendo Switch?
To create a Group (folder) on Nintendo Switch, here are the steps to follow:
First we must go to All programs -for this tab to appear we must have at least 13 programs installed in the console, if not everything will fit without needing more space-.
Next, we press L (Groups).
Now, we will see that if we press (+) it will be possible to Create a group.
We select all the programs that we want to add to the Group (up to 200).
Click on Continue and give it a name.
Finally, we will see the folder with a thumbnail (based on the first three games in the group). We can filter the order of the games in the folder as we want.
At the moment, it is not possible to bring the folder directly to HOME: we can only access the folders from All Programs.
Other new features of the Nintendo Switch 14.0.0 update
The other major new feature of the Nintendo Switch 14.0.0 update comes from the audio. From now on we can adjust the volume of a Bluetooth audio device using both the Nintendo Switch console -with its volume control buttons- and those of the device itself; not only those of Nintendo Switch, as before. Said Bluetooth device must support AVRCP profiles to allow these changes.
The maximum volume output from a Bluetooth device on Nintendo Switch has also been increased.
Nintendo Switch update 14.0.0: how to download and install
We cannot forget the most basic thing: how to update our Nintendo Switch? The first thing we must do is connect our console to the internet. Then, we go to Console Settings in the HOME menu, select Console and Console Update. In a matter of seconds it will restart and we will have updated our Nintendo Switch, Nintendo Switch OLED or Switch Lite to version 14.0.0.
Source | Nintendo Support