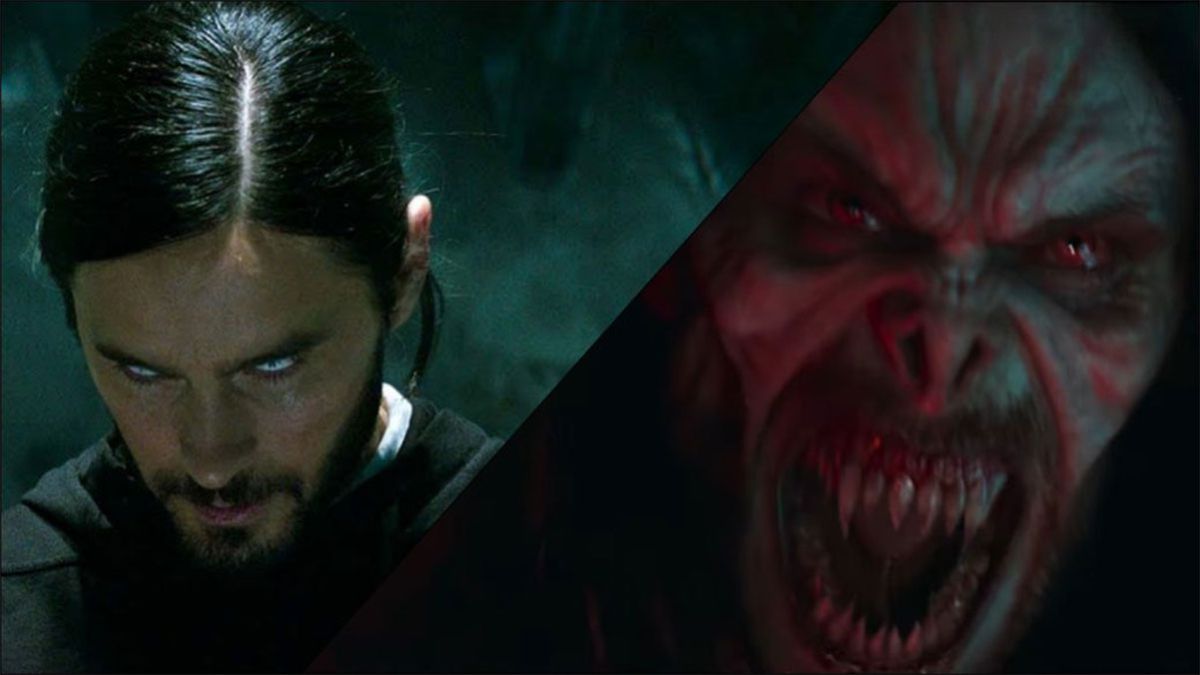 The Sony Pictures film premiers in cinemas this April 1 as part of Sony's Spider-Man Universe. This is what the Morbius post-credits scenes look like.
Morbius is now available in theaters worldwide. Daniel Espinosa's film, starring renowned actor Jared Leto, lands in theaters bringing the Marvels vampire to the mix, closely linked to the Spider-Man comics. In fact, and just like Venom, Morbius is part of Sony's Spider-Man Universe, which is gradually taking shape with numerous characters. If you want to know how many post-credits scenes there are in Morbius and what they mean, read on.
Warning: This article includes plot spoilers for Morbius, including revelations of the final scenes.
Morbius has two post-credits scenes
Morbius has a total of two post-credits scenes. With the first one, which we will detail below, it is also confirmed that the footage of Michael Keaton (Adrian Toomes/Vulture) in the trailers is not real: that scene does not appear in the film, but a different one with this same character.
First Morbius post-credits scene: Vulture returns
The first post-credits scene of Morbius confirms the arrival of Adrian Toomes, the Vulture starring Michael Keaton, to Sony's Spider-Man Universe. We may all remember him from his role in the MCU's Spider-Man: Homecoming (2017); he is the main villain and ends up incarcerated. For some reason that we don't understand, given that it is justified without any kind of logic, the Vulture has fallen into the Sony Universe. In the second post-credits scene the reason is "explained".
Vulture appears in a white uniform, he is imprisoned. Likewise, Morbius appears in an empty cell, also imprisoned. Both manage to get out. But how did Toomes get here? We recall that he was left in jail in Disney's MCU, not Sony's.
Second Morbius post-credits scene: first hint of the Sinister Six.
The following scene tries to explain this appearance. A purple sky in the same style as in Spider-Man: No Way Home when Doctor Strange's spell leads into the multiverse rift appears. Just as Venom experiences a round trip between the MCU and the Sony Universe, Vulture also travels from Disney's Marvel Universe to Sony's Marvel Universe.The result? Adrian Toomes arrives in Sony's dimension and meets up with Dr. Michael Morbius.
Jared Leto appears driving a car at full speed in an area out of town. Suddenly, he meets the same Vulture we saw in Spider-Man: Homecoming; Adrian Toomes with the flying Exo-suit with Chitauri technology. How did he manage to create that suit with Chitauri technology? No idea. We recall that such technology only exists in Disney's Marvel Cinematic Universe, not Sony's. "I don't know how I got here, but I know it's related to Spider-Man," Vulture tells Morbius.
Now what? Which actor will be Spider-Man? Who will be the Sinister Six?
Here is Adrian Toomes' first recruitment to create the Sinister Six of Sony's Spider-Man Universe, which already has two certain members: Morbius and Vulture.
It is to expected that Venom, who also belongs to this universe, will be the third member. What could be the fourth? Kraven the Hunter, who will have his own movie with Sony Pictures in 2023. Who could be the fifth? Perhaps Scorpion, who appeared in the post-credits scene of Spider-Man: Homecoming and we haven't heard from him again.
In Sony's future plans we find a Silk live-action series, but we don't know if they will introduce this character into the equation.
And the million-dollar question: who will be the Peter Parker protagonist of Sony's future Spider-Man Universe? All voices are calling for Andrew Garfield. We will soon find out.