Niantic
Peridot, the new game from the creators of Pokémon GO, has been announced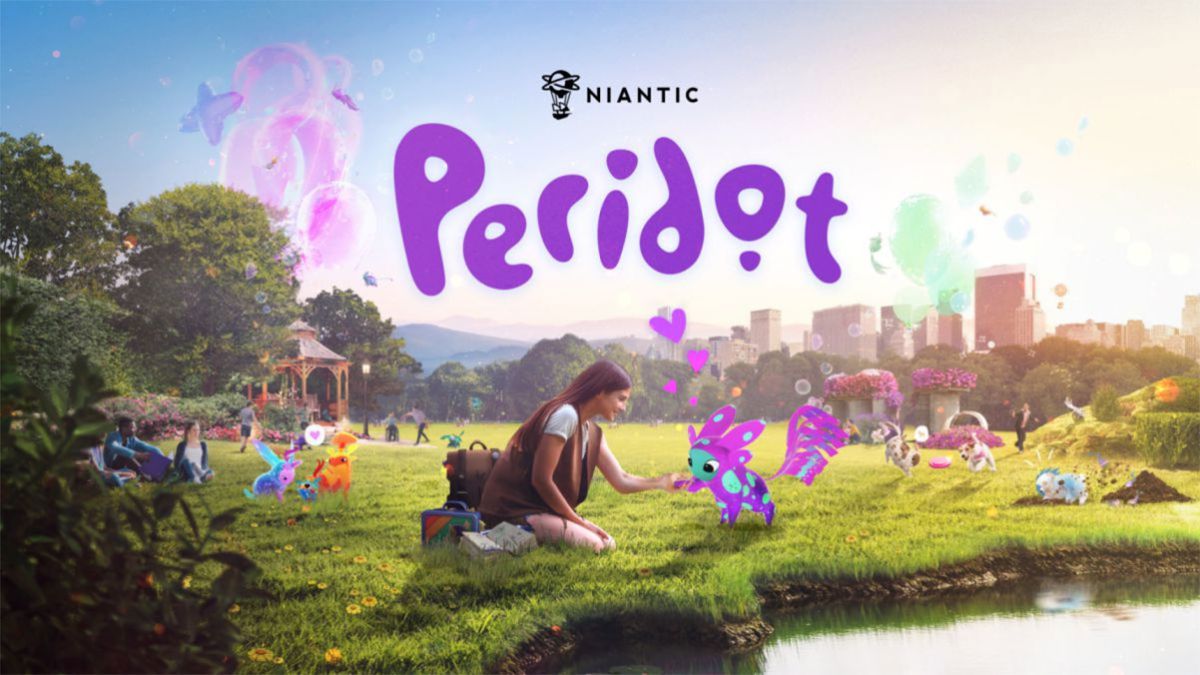 The title will invite us to explore the real world accompanied by virtual pets with Augmented Reality. First details and images of Peridot.
Niantic has made Peridot official, its new original video game for iOS and Android mobile devices in which fantastic creatures are the protagonists. With the same philosophy as in their previous projects, the new game from the authors of Pokémon GO is based on two major concepts: geolocation and Augmented Reality. We tell you what Peridot is and what your gaming experience will be like.
Take care of your pets and explore the world: that's Peridot
In Peridot, the relationship between your pets and yourself goes one step further. This new original franchise from Niantic puts at our fingertips the possibility of caring for, growing and raising creatures from a world far away. After thousands of years of lethargy, the Peridots wake up in our world waiting for our help to avoid extinction.
So, at the start of the game, we'll meet our first Peridots and raise them until they become adults. "As you explore the world together, you'll get to know your cute new friends better, bond as you care for and play with them, and collaborate with more players to diversify their species," explains Ziah Fogel, Senior Product Manager at Niantic.
Gameplay: the game loop is based on taking care of and feeding our Peridot, from their stage as babies until they are adults. To do this, we can take care of them, train them and gain experience together.
Originality: Each Peridot is unique. Like human beings, they are all different and have different appearances, personality traits, likes, dislikes and abilities. Each Peridot has its own DNA. The breeding system, which is inspired by how DNA works in real life, will give rise to all kinds of unique and original creatures procedurally.
Adventure: the game will invite us to go out and explore the world. Peridots will have specific desires that we can help them achieve. Peridot will encourage exercise, exploration and social interactions.
Breed: once a Peridot reaches adulthood, it is ready to breed. The goal is to diversify the species with different archetypes. There are many possibilities and combinations; from unicorns to cheetahs, rabbits, peacocks... To breed it will be necessary to create nests, objects that we can find around us. Each nest has its own pattern (for example, cheetah pattern), which means that the baby will have that particular pattern. Some nests will mutate one characteristic; others will mutate several... and so on. There will also be degrees of rarity. The rarest will require several generations of breeding.
As we can see in the images, there will be different archetypes of these creatures, so the spirit of "gotta catch'em all" has spread to these Peridots. By taking them out for a walk we will be able to take advantage of the possibilities of Augmented Reality and discover new functions and mechanics.
Peridots will be available soon on iOS and Android devices. Pre-registrations for launch will be opened at a later date. The beta period will begin this April.