Pure football
eFootball 2022 - Version 1.0.0: how to download it for free on PS4, PS5, Xbox and PC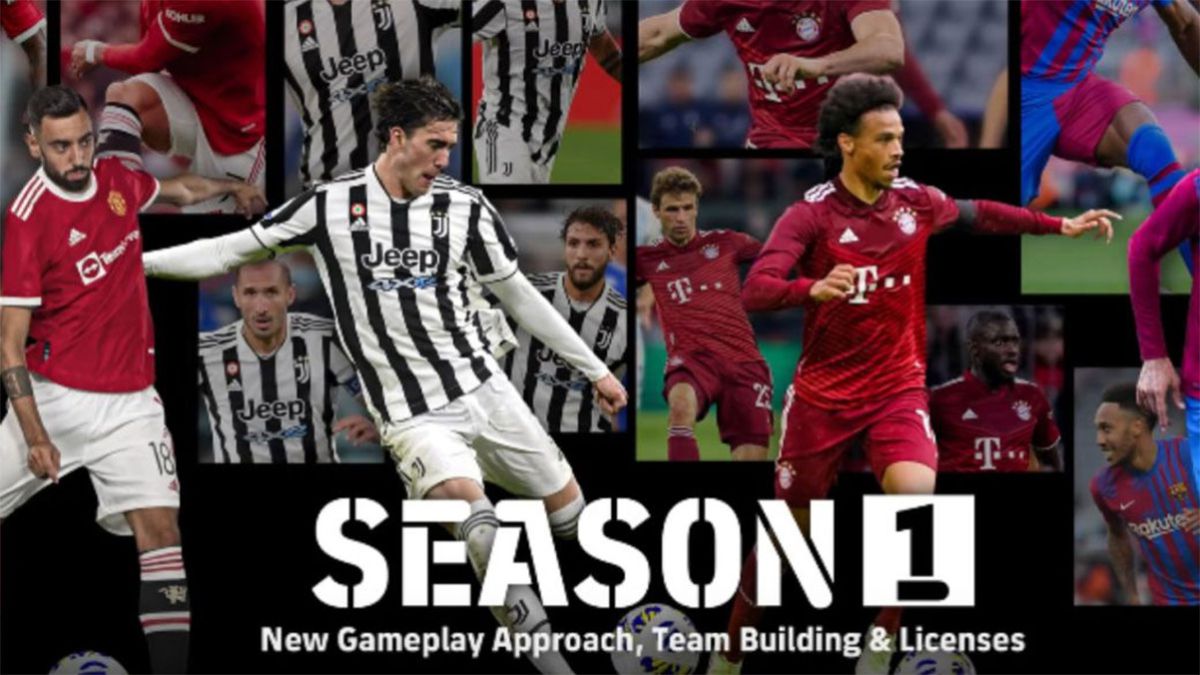 The new version of Konami's football game is now available on all platforms. Check out the new features, leagues and the Season 1 trailer.
eFootball 2022 continues its road to redemption: version 1.0.0 is now available and along with the new features of the first season. Downloading it is simple; if you already have the game installed, version 1.0.0.0 is applied through an update like any other. In case you have not downloaded it yet, you can do it through the following links.
Season 1: Dream Team and new licenses
Beyond the "new gameplay approach", the first official season of the title brings with it new content and plans for the future. The Dream Team Mode is the new version of Creative Team and offers the possibility of forging our soccer club, molding it to our liking and competing against other players. As for new licenses, some from Japan and North America are added: Meiji Yasuda J1 League, Meiji Yasuda J2 League, MLS Players Association and USL Championship.
eFootball 1.0.0, how has it changed?
Our colleagues at MeriStation Spain were able to test the new and long-awaited version of Konami's soccer title. The first thing they noticed were several changes that notoriously improve the original experience. Among the main new features are the adjustments in collisions and physics: "we no longer have strange collisions, players that wobble in normal game situations or stupid movements. The team moves as a team, the block goes in harmony and we don't have surreal holes in defense or ineffective unmarked moves in attack".
Controls oriented to the first touch, precision and direction of passes, defensive pressure by teammates and, in general terms, now there are many more possibilities both when attacking and defending.
Version 1.0.0 of eFootball 2022 is available for free (free-to-play) on PC, PS5, PS4, Xbox Series X|S and Xbox One.
Source | Konami