A must-see anime
Evangelion on Netflix and Prime Video: in which order to watch the series and movies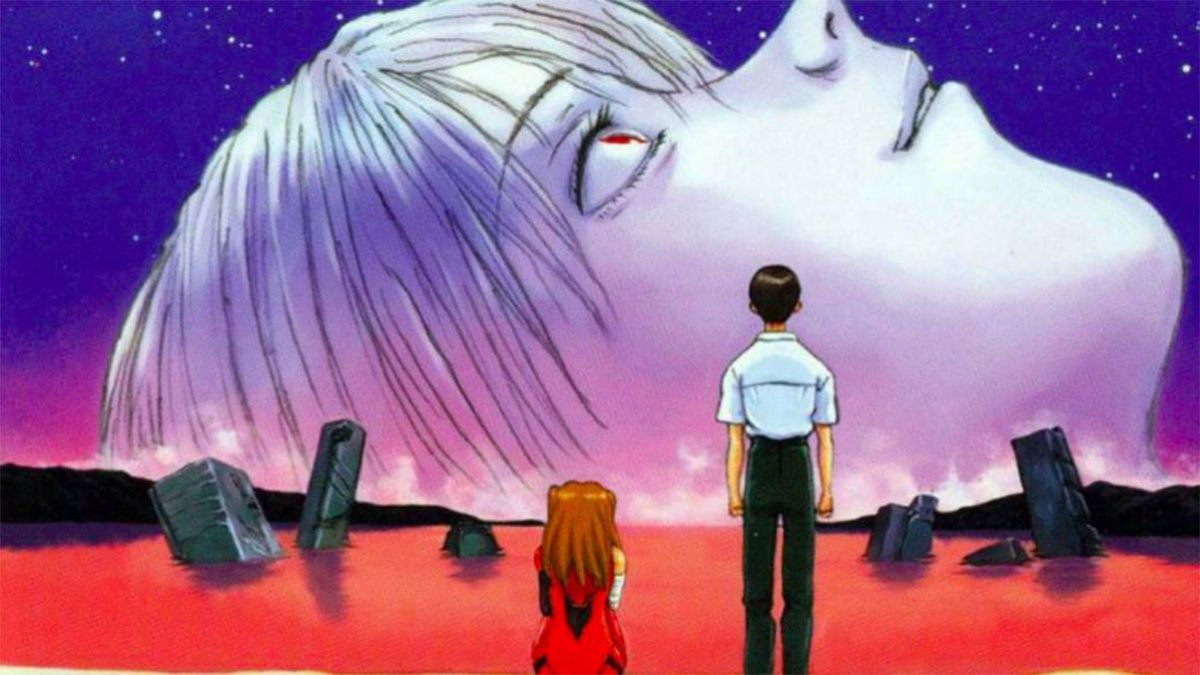 Neon Genesis Evangelion has numerous movies and the original series. We tell you how to catch up and get the most out of one of the key pieces of anime.
Neon Genesis Evangelion is one of the most important anime in the history of Japanese animation; certainly also worldwide. The original work, released in 1995 with its 26 episodes, marked a turning point in dystopian audiovisual works, in a future marked by the appearance of mechas, large doses of symbolism, anthropology, philosophy, religion... An adult, complex work, and yet also extraordinary. The series, as well as its films, are available on several streaming platforms. To enjoy in 2022 the great work of Hideaki Anno, we explain in what order to watch the entire series and its films so that you understand everything as best as possible.
It's not as easy as it seems to follow and understand everything. Hideaki Anno's work has several endings and movies that can confuse the most painted and, for that reason, in MeriStation we wanted to review in what order to watch the series and its movies. For this purpose, it is necessary to comment that it is necessary to have a Netflix account and a Prime Video account, which separately contain important parts of the complete work. If this is your first time watching Neon Genesis Evangelion, you should not escape.
First things first, the series. The 26 episodes of Neon Genesis Evangelion (23 minutes long) can be found without difficulty on Netflix. Back in the day, when the anime ended with that 26th episode, it provoked a flood of criticism and complaints due to the cryptic and hermetic nature of its ending, which left several gaps and questions to be solved. For that reason Neon Genesis Evangelion: Death & Rebirth was born, two movies that tried to give closure to the series.
The first of the movies is Neon Genesis Evangelion: Death, this film lasts 70 minutes and reviews chapters 21 to 24. It had several reeditions, being called the last and most complete of them Death(true)2, title under which we can find this first tape in the Netflix catalog. That would be our second stop.
What is Neon Genesis Evangelion: Death & Rebirth?
The third stop would be the second movie, which was originally called Neon Genesis Evangelion: Rebirth, was 27 minutes long and dealt with episodes 25 and 26. It was released in theaters in 1997 and was a box office success in Japan. And even so, it was not enough, so those two episodes were reinterpreted and reedited again in a new movie called The End of Evangelion that lasted an hour and a half and gave the whole story an even darker ending. The first 27 minutes of this new movie largely overlapped with Rebirth, so you might as well skip straight to The End of Evangelion, which you can also find on Netflix.
Evangelion: Death(true)2 and The End of Evangelion can also be found in a comprehensive version that brings the two together called Revival of Evangelion, but it is not available on Netflix.
The Rebuild of Evangelion
As if things weren't messy enough, the story of Evangelion was expanded in 2007 with Rebuild of Evangelion. This is a tetralogy of films by the same author, Hideaki Anno, which began as a remake of Evangelion and ended up being a reboot. The first one, for example, followed the events of the first six episodes of the series, while the second one started to change and follow its own path, introducing characters never seen before and showing different events, situations and decisions. The third was released in 2012 and the fourth, Evangelion: 3.0+1.0, premiered in January 2021 in Japan and in August of the same year arrived worldwide through the Prime Video streaming service.
The Rebuild of Evangelion series is not on Netflix, although it is already on Prime Video in its entirety. In any case, and concluding, this would be the most recommended viewing order to understand and enjoy Neon Genesis Evangelion to the fullest:
Neon Genesis Evangelion, Episodios 1-26 (available on Netflix)
Evangelion: Death(true)2 (available on Netflix)
The End of Evangelion (available on Netflix)
Evangelion: 1.0 You Are (Not) Alone (available on Prime Vídeo)
Evangelion: 2.0 You Can (Not) Advance (available on Prime Vídeo)
Evangelion: 3.33 You Can (Not) Redo (available on Prime Vídeo)
Evangelion:3.0+1.01 Thrice Upon a Time (available on Prime Vídeo)