Santo Ileso
Saints Row will present its customization options at an event: date and how to watch it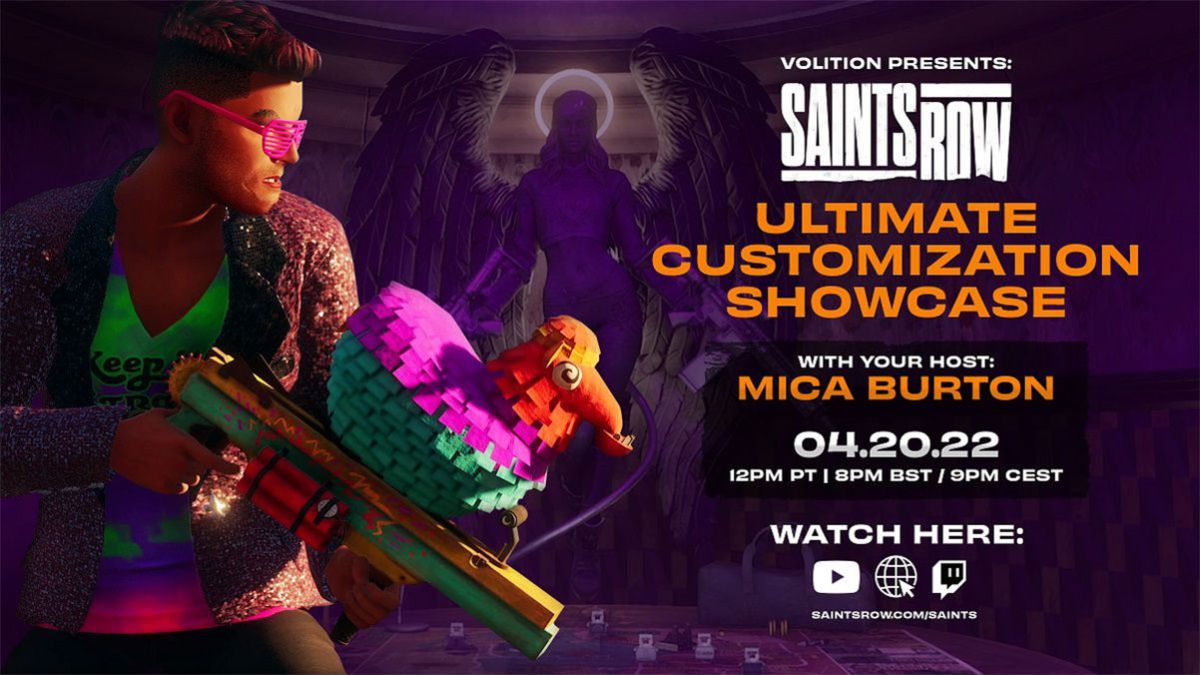 Deep Silver and Volition will show a new video preview of the title with its ultimate customization, including a trailer and interviews.
Deep Silver and Volition have announced that they will unveil all the details of the Saints Row customization suite during a special broadcast next week, on April 20. The title, scheduled for release this August, wants to show fans through a trailer all the available options of its character editor, along with interviews and more information previewed during the event.
How to watch the Saints Row customization live stream online
The Saints Row customization presentation, starring key members of development studio Volition and hosted by actress and presenter Mica Burton, will be available to watch live on Deep Silver's official Twitch channel and YouTube next Wednesday, April 20 starting at 12pm PT, 3pm ET.
Throughout the event, Volition will show fans the customization and editing options of the characters that we will handle in Santo Ileso, a trailer aimed not only at fans of the saga, but also at newcomers. The studio wants to arouse the interest of users with the huge amount of aesthetic modification options of the protagonists in what they call "Be your own boss in Saints Row".
Santo Ileso is the fictional city in which this reboot of the Saints Row saga is set, "a vibrant fictional city in the heart of the American Southwest". The reboot comes renewed, but without losing its essence, with high doses of action, crime and humor that characterizes this video game series. This time it will go a step further in the number of customization tools. It will be possible to modify almost anything, thus keeping a constant pulse on the concept of extravagance.
Saints Row will be released worldwide on August 23, 2022 on Xbox One, Xbox Series X|S, PlayStation 4, PlayStation 5 and PC via the Epic Games Store.
Source | Press Release