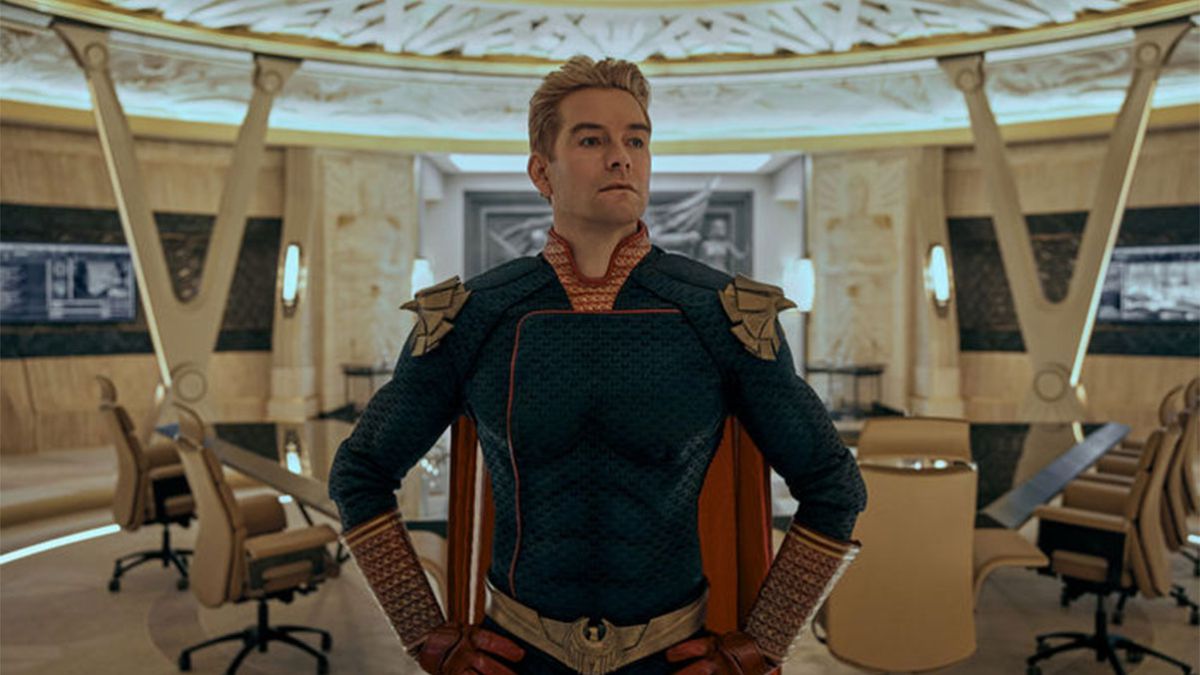 The Boys is just a few weeks away from the premiere of its season 3 and Prime Video has released the new trailer and artwork for this gory series.
After a teaser presented in mid-March during SXSW 2022, the subscription service Prime Video releases the first full trailer for Season 3 of The Boys, which you can watch below:
The trailer gives us a glimpse of how Homelander is starting to lose a little more of the little stability it had shown in the first seasons. Butcher and Hugie now work for the government, but that could end really soon. Obviously, all the explosions, blood and gore that the series has accustomed us to will be back. We will also have the return of several characters that have survived the past seasons, and that now welcome Jensen Ackles as Soldier Boy.
"It's been a year of calm. Homelander's subdued. Butcher works for the government, supervised by Hughie of all people," reads the official synopsis of Season 3. "But both men itch to turn this peace and quiet into blood and bone. So when The Boys learn of a mysterious anti-Supe weapon, it sends them crashing into The Seven, starting a war, and chasing the legend of the first Superhero: Soldier Boy."
When will The Boys Season 3 debut?
As announced earlier this year, The Boys Season 3 will have a total of 8 one-hour episodes, which will begin on June 3. On that day, fans can expect a heavy load by having a total of 3 episodes, and from there, move on to the usual schedule of a weekly episode until the season finale on Friday, July 8. Details are still lacking on what we will see this season but previously, according to statements from showrunner Erick Kripke, the spinoff "Herogasm" will be the sixth episode of the season.
Season 3 of The Boys stars Karl Urban, Jack Quaid, Antony Starr, Erin Moriarty, Dominique McElligott, Jessie T. Usher, Laz Alonso, Chace Crawford, Tomer Capone, Karen Fukuhara, Nathan Mitchell, Colby Minifie, Claudia Doumit, and Jensen Ackles.