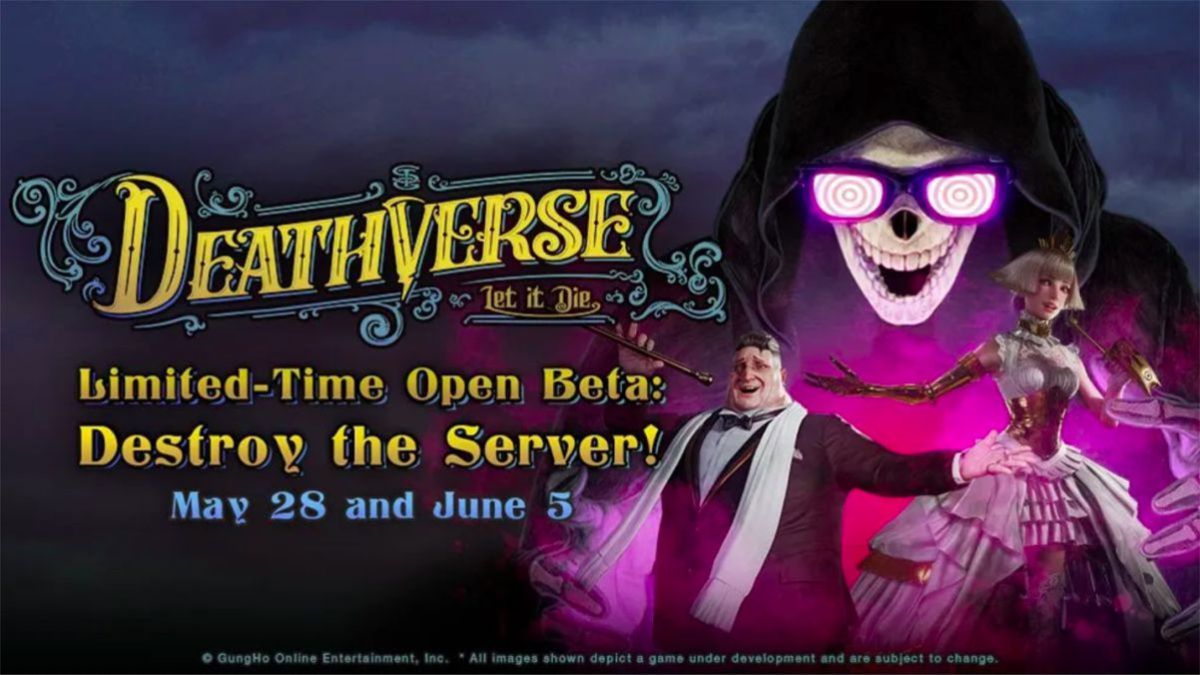 The new battle royale from the creators of Let it Die will have an open beta on PS4 and PS5 that will allow you to earn special rewards just for playing.
Taking everyone by surprise, Deathverse: Let It Die has announced an open beta that will be available for PS4 and PS5... in a matter of days! In fact, you can already download the beta here to make room for it on your hard drives so you'll be ready when it opens its doors. Shall we find out when that will be?
When and at what time is the open beta of Deathverse: Let it Die?
The Deathverse open beta will only be available for two days: Saturday, May 28 and Sunday, June 5.
In addition, we will only be able to access it in a certain time slot. On Saturday 28th it will be between 1:00-7:00 pm PST/4:00-11:00pm EST. On Sunday, June 5, it will be from 1:00-6:00 am PT/4:00-10:00am EST
This first open beta will feature a tutorial, a training mode and qualifying games, accompanied by small rewards for those who stay up all night and give it a try. All those who are encouraged to participate in the beta will receive the following prizes in the final game:
TEST PILOT title
"T" Pose Emote
Premium Uncle-D2 Decal
SENPAI title (if you've have played LET IT DIE and have reached at least the fourth floor in the Tower of Barbs)
What can we expect from Deathverse: Let it Die?
The game is a new and original battle royale in which up to 16 players participate in a television contest known as Death Jamboree. A kind of circus and bloody reality in which we will have to fight against other rivals and against the computer because everything will be full of robots eager to fight each other. A PvPvE multiplayer in which we will decide when to compete and when to collaborate with others, and in which we will always be accompanied by Wilson, our own personalized combat robot, capable of transforming into different weapons.
So reads the PlayStation Store synopsis: "In 2026, a seismic natural disaster known as the Earth's Rage sent the world into upheaval. Now, several hundred years later. The inhumanely violent survival reality show Death Jamboree was born to satiate the devastated human heart. Will you be the last one standing? The star who thrills the crowd and wins wealth and glory beyond compare? Now is your time to shine!"
Source | Gaming Age