Patch 2.7
Genshin Impact: date, trailer and details of version 2.7, "Hidden Dreams in the Depths"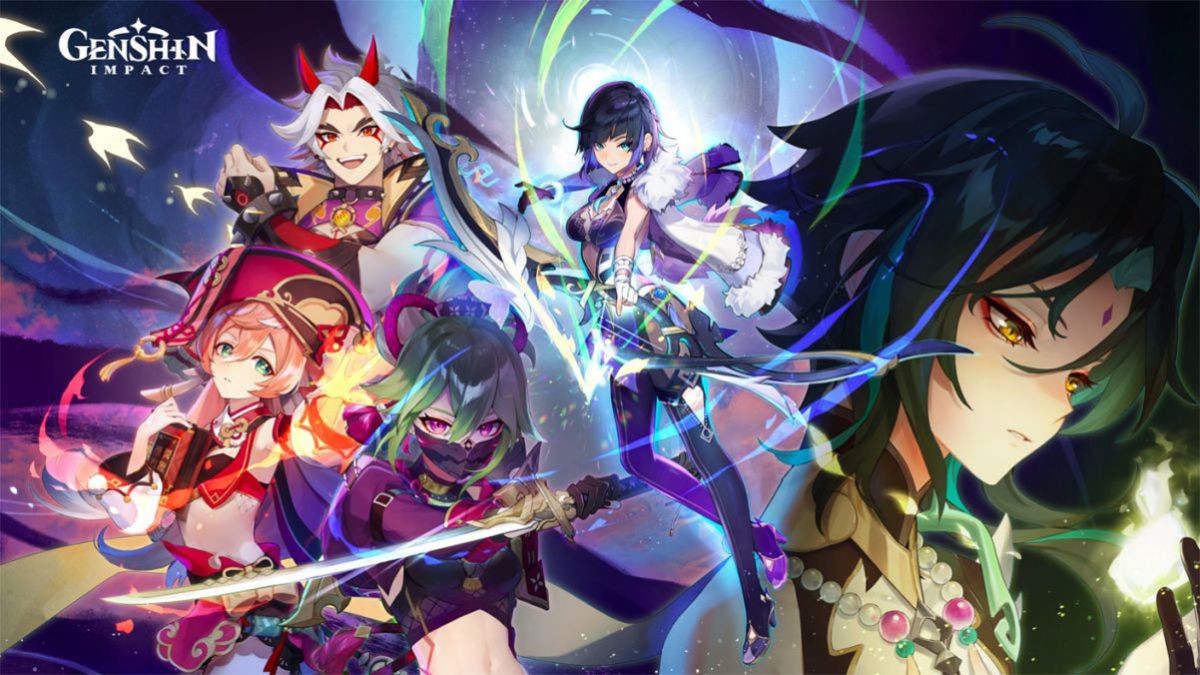 HoYoverse announces the release date of Genshin Impact update 2.7, called Hidden Dreams in the Depths and featuring Yelan and Kuki as playable characters.
Genshin Impact patch 2.7 is just around the corner. After a couple of delays, update 2.7 will arrive to the game on May 31, 2022. Called "Hidden Dreams in the Depths", this update will allow us to continue exploring The Chasm and join a new and unexpected team whose members will uncover even more stories about the characters, monsters and sealed Yakshas. In addition, the update will also incorporate Yelan and Kuki Shinobu as playable characters, who will star in their own storyline and become two of our best allies.
All the news and events of Genshin Impact version 2.7
Genshin Impact version 2.7 comes with a bunch of new events that will add even more challenges to the game. This is the case of "Perilous Trail", which we will receive from Archon and will lead us to be trapped in the depths with Yanfei, Yelan, Arataki Itto and Kuki Shinobu, with whom we will try to survive any way we can. Danger will also stalk Xiao, the Vigilant Yaksha, who was conducting his own investigation into the hidden past of Liyue village, whose inhabitants fought against monsters 500 years ago. Playing this story will unlock the "Strategic Territory" combat challenge and rewards of all kinds and conditions, such as a four-star bow known as Fading Twilight that cannot be obtained in any other way.
For his part, Hosseini, the researcher Sumeru, has found a dark substance similar to mud that comes out of the caverns and mines of The Chasm. In the event "A Muddy Adventure" we will have to help him clean this slime and complete several related quests, such as defeating certain monsters within the time limit or escorting a hot air balloon with the Lumenstone Adjuvant and a special device called the Pursina Nail.
Yelan and Kuki Shinobu, the new characters
The new additions, Yelan and Kuki Shinobu, will have their own legendary missions and Hangout Events. Yelan is a mysterious five-star character, has many faces and identities and is the owner of the Yanshang Tea Room as well as a special intelligence agent of Liyue. Her weapon is a bow with which she inflicts Hydro Damage and which she combines with fast attacks and agile mobility.
Kuki Shinobu, a four-star, is also the reliable and capable underboss of the Arataki Gang. An support character who wields both sword and Electro power. Kuki is able to consume her own life to heal the other members of the team, while inflicting Electro damage to nearby enemies. Yelan and Xiao will be available in the gachapons, followed later by Arataki Itto with his right-hand man, Kuki Shinobu.
Finally, it is worth mentioning that the fun in Inazuma has not ended with the Irodori Festival. Through the "Core of the Apparatus" event, we will be able to prepare a new and joyful drum festival. More musical games will be coming soon to celebrate Shinobu's graduation from his law studies in Liyue, so thanks to Mechanical Fabrication we will be creating robots and robotic decorations when the date arrives.
This update 2.7 of Genshin Impact will be available update 2.7 will hit the game next May 31, 2022 on PC, Android and iOS mobile, PS5 and PS4.