Anime
Dragon Ball: Mega64 video parodies Buu saga with Metal Gear, Final Fantasy creators and more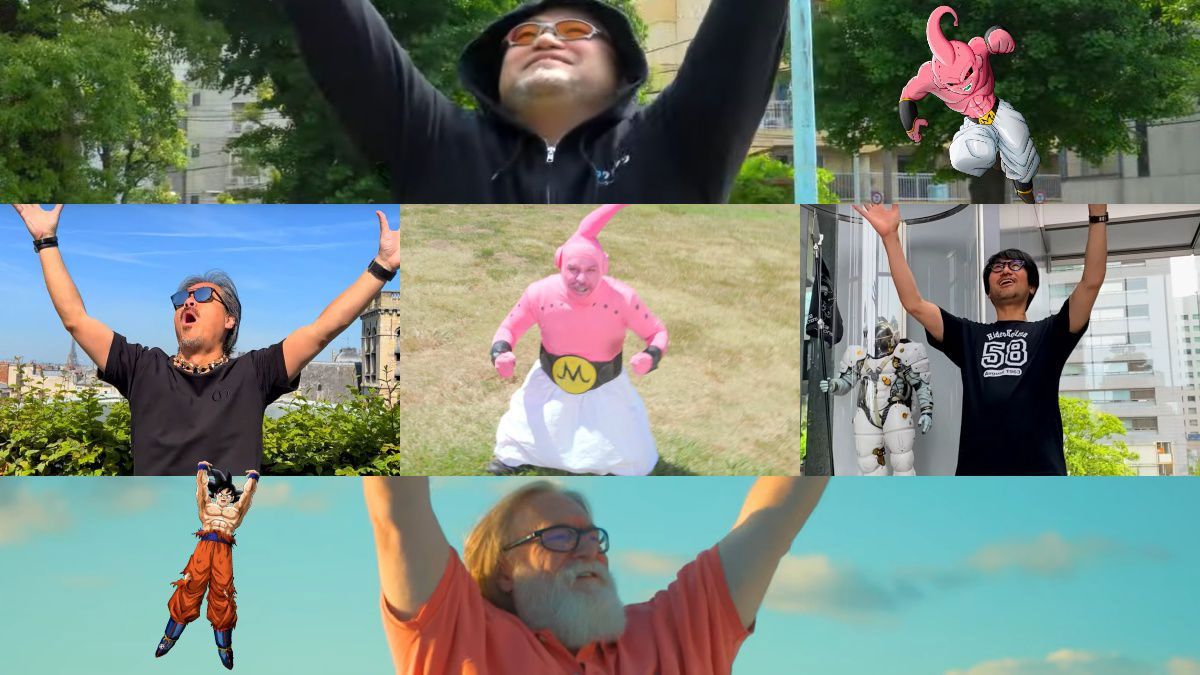 Icons like Hideo Kojima, Hironobu Sakaguchi, Hideki Kamiya and Gabe Nevell are some of the developers present in this fun Dragon Ball Z video.
Mega64 YouTube channel has done it again. The Majin Buu saga from Dragon Ball Z returns in this hilarious parody, in which its creators make everything from the costumes to the special effects. The plot that almost everyone knows follows the main lines of the original product, of course in a humorous way. And who would have thought it, but some of the most relevant creatives of the videogame industry have collaborated in the elaboration of the project.
In Dragon Ball Z, Goku and Vegeta fight with all their strength to defeat the evil monster Buu. After several transformations, the wear and tear of our heroes is evident, so Goku decides to ask for help from all living beings to create a Genkidama spirit bomb. Arms raised to the sky, this time involving such important creatives as Hideo Kojima (Death Stranding, Metal Gear Solid), Hironobu Sakaguchi (Final Fantasy, Terra Battle), Hideki Kamiya (Resident Evil 2, Bayonetta), SWERY (Deadly Premonition) and Gabe Newell (Half-Life).
Enjoy the video just below:
This is not the first time they have collaborated
Some of these creatives have previously appeared in other Mega64 videos. Even Ken Kutaragi, the father of PlayStation (out of the company after the initial failure of PS3), was seen in the parody documentary about him. Sakaguchi said his curse was to work on Final Fantasy for the rest of their lives, while Kamiya blocked the comedians on Twitter.
Dragon Ball still has a long way to go. In addition to the new manga and anime, the movie Dragon Ball Super: Super Hero has already been released in Japan and will debut in August in the United States. Take a look at all the details (without spoilers) of the release of this movie.