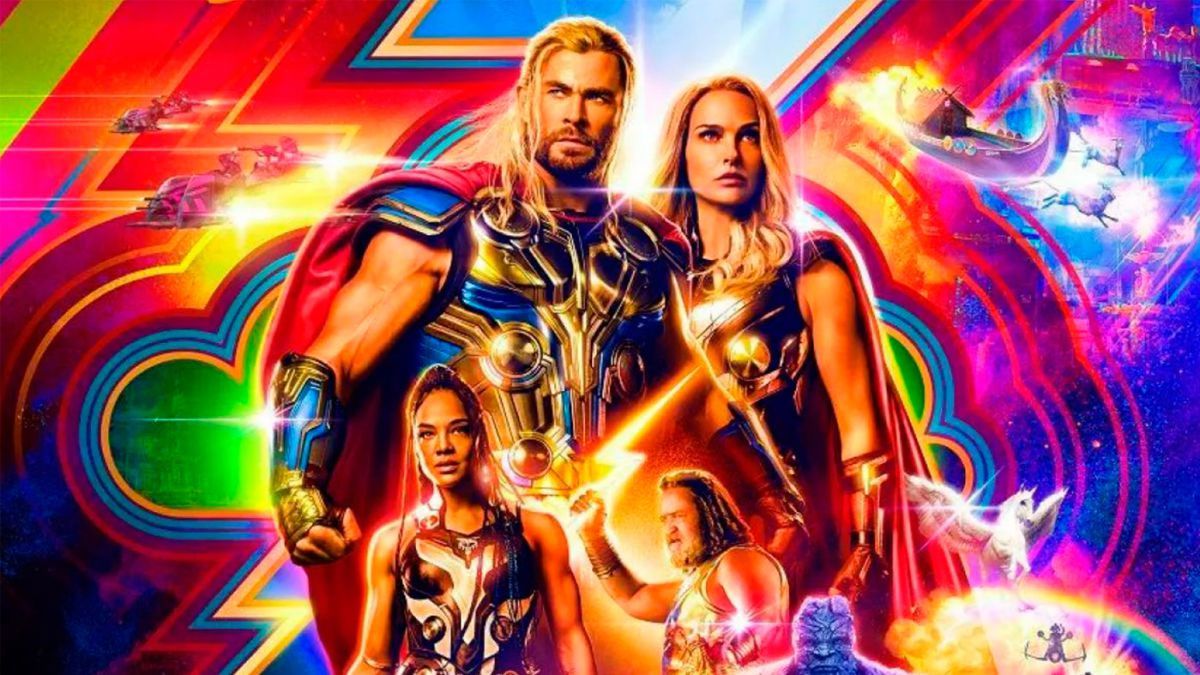 We tell you how many post-credits scenes the new Marvel Studios movie has and their significance for the future of the MCU. Don't miss them!
Thor: Love and Thunder, the new Marvel Studios movie starring Chris Hemsworth, Natalie Portman and Christian Bale under the direction of Taika Waititi, has already been released in theaters around the world. A film that is already being considered as one of the great Marvel movies of Phase 4. But, does Thor have 4 post-credits scenes, as we are used to from Marvel Studios? We warn of spoilers for Thor: Love and Thunder from the next paragraph.
Warning: Spoilers for Thor: Love and Thunder below.
Thor 4 post-credits scenes explained
Thor: Love and Thunder has two post-credits scenes, one mid-credits and one at the end of the credits. The first of the two post-credits scenes of Thor: Love and Thunder takes us back to Olympus where our protagonists sought the help of the gods against the threat of Gorr. There we find Zeus badly wounded, lying on the ground and being attended to by his maidens; at that moment, the god of thunder swears vengeance against Thor through none other than Hercules! Thus we have presented a new Marvel Comics character that will surely give much to talk about in the future of the MCU, in this case, played by actor Brett Goldstein.
The second scene shows us how Jane Foster travels to Valhalla after her death, where the fallen Asgardian warriors rest in battle. Upon her arrival Jane (Mighty Thor) is greeted by an old acquaintance of Asgard, Heimdall, played again by Idris Elba. Thus, it is confirmed that the Guardian of the Bifrost had a dignified end after his death at the hands of Thanos in Avengers: Infinity War, resting with his companions in the Asgardian paradise. Will Jane Foster return to life from Valhalla itself? In the MCU, anything is possible.
The credits end with a promising message: Thor will return in the future.