Mediatonic
All upcoming Fall Guys costumes and new skins: WWE, Fatal Fury, Godzilla, Jungle Book…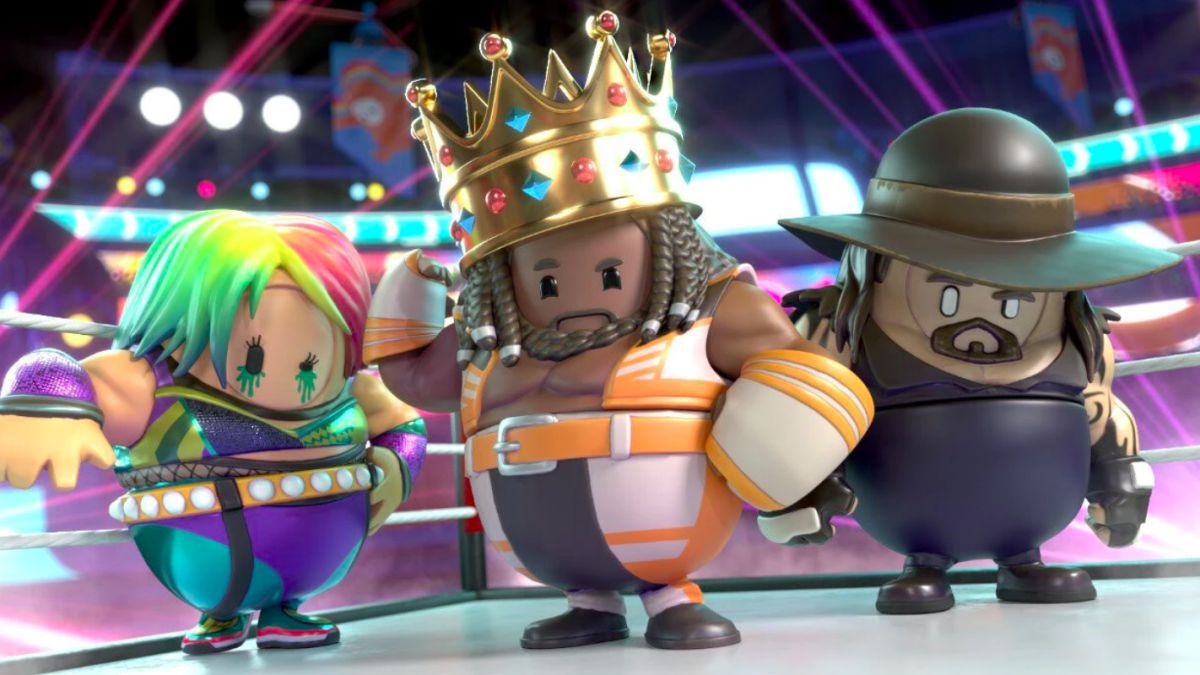 We take a look at all the costumes, outfits and skins coming soon to Fall Guys, with events and collaborations such as Fatal Fury, Godzilla or WWE.
Now that Fall Guys has moved to the free to play format and the success of the famous party game has been reborn, its creators want to take advantage to consolidate all those faithful who are approaching the game for the first time. How? Well, with a lot of events, gifts and free costumes and skins. Because the dildo suit was just the beginning and in the coming months a lot of collaborations and special crossovers will be coming to the game.
Fall Guys goes WWE
The Fall Guys beans are so fond of grabbing, shoving and stealing briefcases (sorry, tails), how could they not also be WWE fans. So, from July 28 to August 1, we expect the arrival of a collaboration with the well-known wrestling league that will allow us to dress up in costumes as illustrious as The Undertaker, King Woods and Asuka.
Fatal Guys or Fall Fury?
But for illustrious, Fatal Fury, the iconic fighting saga from SNK and Neo-Geo. The Terry Bogard and Mai Shiranui costumes are a must-have crown investment for classic gamers who know what an arcade smelled like. Both will be available at the Fall Guys store from August 4-8.
The Jungle Book at Fall Guys
Immediately after the WWE and Fatal Fury events, Fall Guys will pay tribute to the Jungle Book with a new collaboration that will bring us the costumes and skins from the famous Disney movie between August 6 and 10. We will be able to become Mowgli, Baloo, King Louie and even Shere Khan. These are costumes that were already available during season 5 of the game, but that will be brought back for all those who missed it.
Godzilla vs Fall Guys
And we end with perhaps the most important event on this list, the collaboration between Fall Guys and Godzilla. The latter may have survived King Kong, but he and his kaiju gang are not going to have it so easy in Mediatonic and Devolver Digital's game. These are all the costumes and skins about Godzilla & Co. that can be obtained starting today, July 21.
Godzilla - 1,200 Show-Bucks
Godzilla 1995 - 1,200 Show-Bucks
Godzilla and Godzilla 1995 - 600 Show-Bucks
King Ghidorah - 1,200 Show-Bucks
Mothra - 1,200 Show-Bucks
King Ghidorah y Mothra - 1,800 Show-Bucks