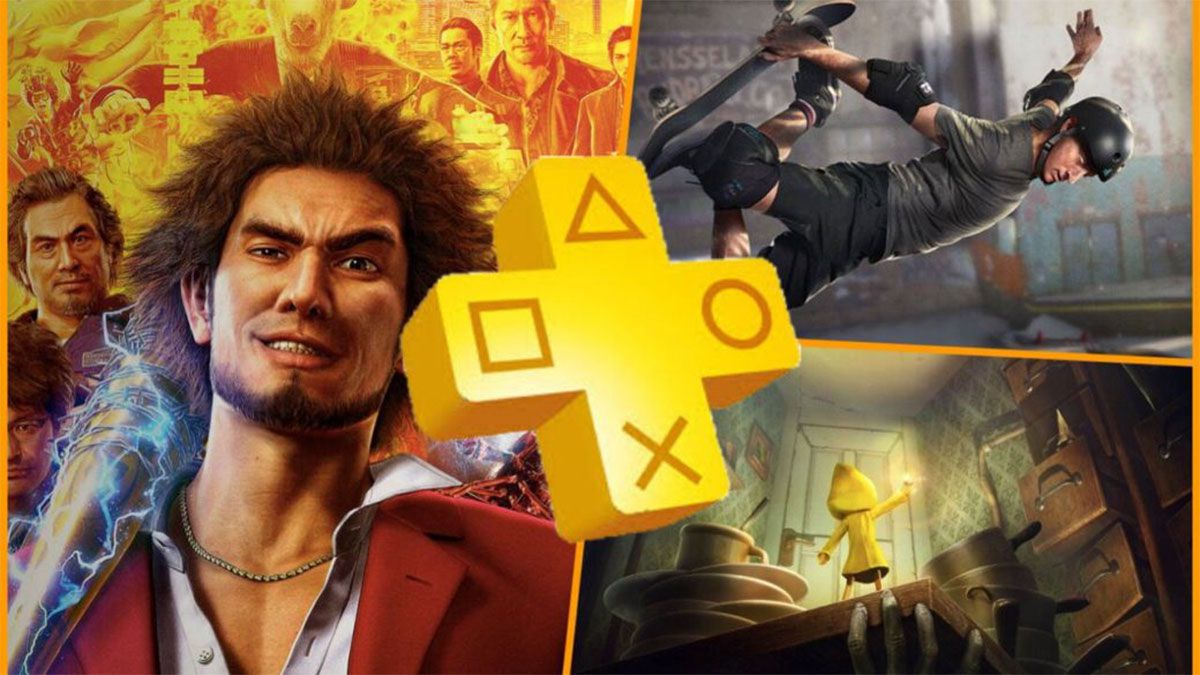 Tony Hawk's Pro Skater, Yakuza and Little Nightmares would star the free games for PS Plus Essential, Extra and Premium subscribers in August 2022.
The home stretch of every month is characterized by two things. Cold sweats at the sight of our bank account and leaks from Sony. The company has been outpaced again with the announcement of the free PlayStation Plus games and the leaks have already revealed which titles will arrive on PS4 and PS5 in August 2022. A month to be scared with Little Nightmares, immerse yourself in an unforgettable role-playing adventure with Yakuza: Like a Dragon and disconnect with sports and memories of our childhood thanks to Tony Hawk's Pro Skater 1 + 2.
August 2022 PS Plus Games
PS Plus games for August 2022 are as follows:
Little Nightmares (PS4)
Yakuza: Like a Dragon (PS5 and PS4)
Tony Hawk's Pro Skater 1 + 2 - Cross-gen Deluxe Pack (PS5 and PS4)
Activision Blizzard was the protagonist last month, in which one of the free games was Crash Bandicoot 4: It's About Time, and now this August they're back with Tony Hawk's Pro Skater 1 + 2, the remake of two of the most iconic skateboarding games ever made. An epic collection, remodeled from the ground up in incredible HD and with all the pro skaters, levels and tricks from the originals, now completely remastered and loaded with extras.
Yakuza: Like a Dragon is the seventh installment of Sega's well-known saga and represented a major revolution in characters, mechanics and concepts. With a new turn-based combat system, a renewed humor and a cast of faces that lay the foundations for the future of the series, this is an RPG to spend hours and hours playing.
And last but not least, Little Nightmares, an indie horror and side-scrolling game that only lasts three or four hours, but what hours. With an unforgettable atmosphere and full of grotesque creatures, the game offers us to go through a world full of puzzles and challenges.
Last days to claim PS Plus July 2022 games
The announcement of the new PS Plus games also means that we are entering the final stretch to redeem the previous month's games. If you haven't already done so, you have until August 1 to download and download July's titles, which were as follows:
Arcadegeddon (PS4 and PS5)
Crash Bandicoot 4: It's About Time (PS4 and PS5)
The Dark Pictures Anthology: Man of Medan (only for PS4)
In addition, remember that PS Plus now has two new types of subscription (Extra and Premium) that give access to a huge library of games to which new names are added every month. So the free Plus games will soon be joined by more new additions to the catalog.
Source | Deadlabs