Warner Bros. Games
How to unlock all characters in MultiVersus and how many coins they cost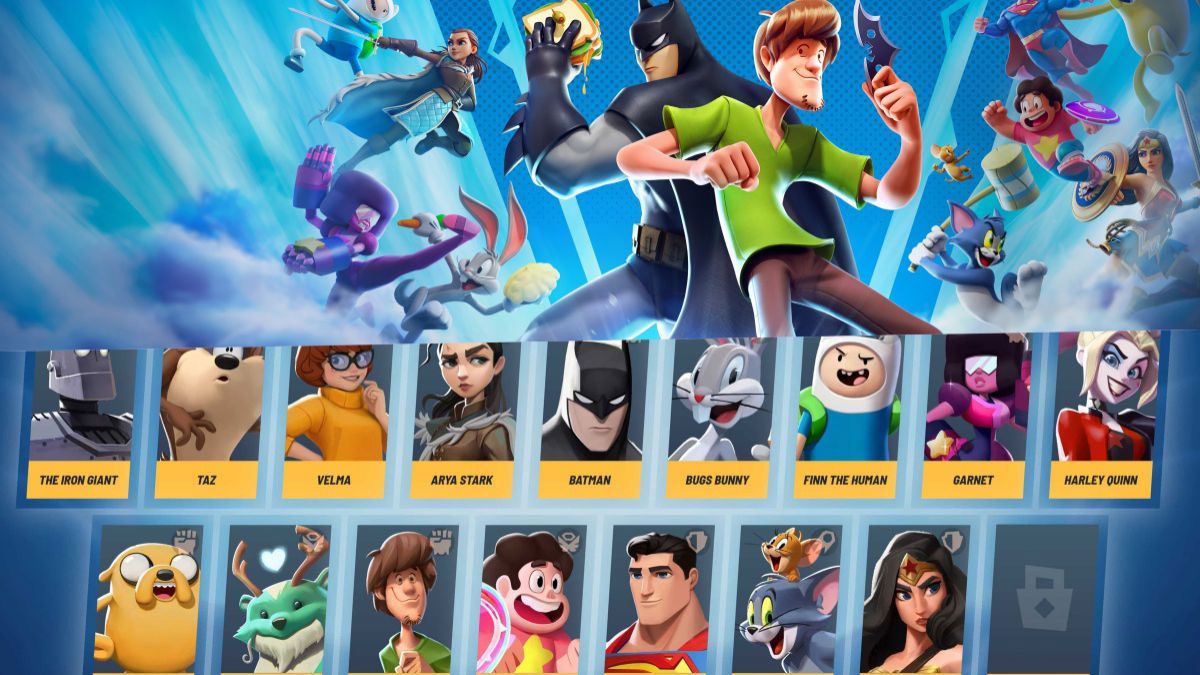 Warner Bros. Games free-to-play fighting game from allows you to unlock characters by playing, but also offers a paid currency to accelerate the process.
MultiVersus is a free-to-play game, which means that it has certain microtransactions. However, Warner Bros. Games and First Player Games have made sure that all playable content can be obtained by playing. As for the characters, it is not necessary to buy them with real money, although it is optional. We explain the two methods to do so and how much they cost.
This title has two types of monetization: the first one is gold, a currency that you get when you play. The second one, the Gleamium, is the one that can be acquired with real money. As we said, all fighters can be unlocked by playing, but if you decide to pay you will have to invest 700 Gleamium per character. 1,000 units of this currency are equivalent to $9.99, so the price of each character would be about $7 approximately. And how much does it cost to unlock them with gold coins?
How much does it cost to unlock each character with gold coins?
Shaggy: 1,500 gold coins
Batman: 2.000 gold coins
Wonder Woman: free (after clearing the tutorial)
Taz: 1,500 gold coins
Iron Giant: 3,000 gold coins
Steven Universe: 3,000 gold coins
Arya Stark: 3,000 gold coins
Jake: 2,000 gold coins
Velma: 2,000 gold coins
Bugs Bunny: 2,000 gold coins
Harley Quinn: 2,000 gold coins
Tom and Jerry: 3,000 gold coins
Lebron James: 2,000 gold coins
Warner Bros. Games' new brawler is still in open beta, so the developers are listening carefully to community feedback when it comes to implementing changes. One of the MultiVersus characters whose abilities will receive tweaks is Bugs Bunny, as revealed by director Tony Huynh via Twitter.
According to the developer, who did not specify the specific plans or the changes they will introduce, the nerfing will take place after EVO 2022, which will take place between August 5 and 7. What he stressed is that "Bugs Bunny will always be fun". After the launch of the open beta, the Player First Games studio balanced Taz, as some of his abilities were too powerful.
MultiVersus is available on PS4, PS5, Xbox One, Xbox Series X, Xbox Series S and PC.