Pokémon
Pokémon Scarlet & Violet: all confirmed Pokémon so far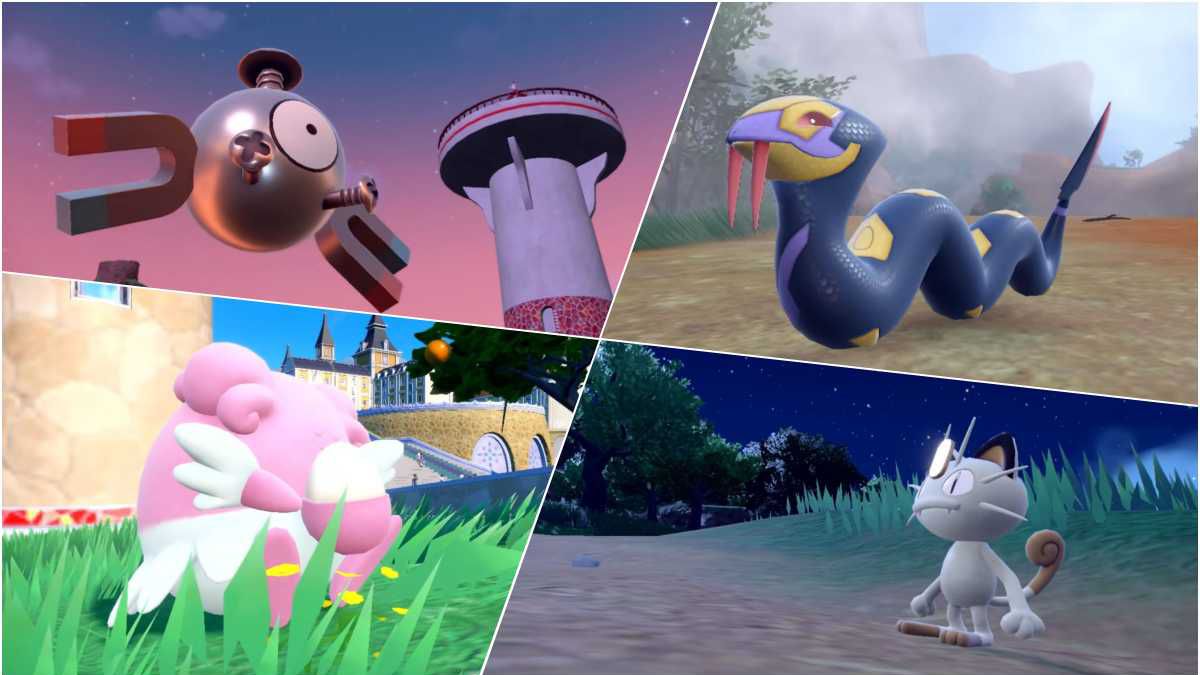 We take a look at all the Pokémon announced for Pokémon Scarlet and Violet, both those new to the ninth generation and those previously seen in the franchise.
A new generation of Pokémon is already on its way. The ninth will come in the form of Pokémon Scarlet & Violet, two releases already with a release date: November 18, 2022 for Nintendo Switch. Until then, in the absence of getting our hands on the new Pokédex, we will have to be the ones to answer the question that is most repeated at the moment: what Pokémon are confirmed for the moment? How many are there? Now that we've seen the new starters and reviewed the legendaries in individual pieces, let's get down to business with the rest:
Pokédex of Scarlet and Purple by regions and generations
Counting evolutions and pre-evolutions, nearly 80 Pokémon have been confirmed for Pokémon Scarlet & Violet, although just eight of them are new.
Generation I (Kanto)
Pikachu
Raichu
Psyduck
Golduck
Meowth
Persian
Magnemite
Magneton
Chansey
Venonat
Venomoth
Gastly
Hunter
Gengar
Growlithe
Arcanine
Dratini
Dragonair
Dragonite
Eevee
Vaporeon
Jolteon
Flareon
Magicarp
Gyarados
Scyther
Slowpoke
Slowbro
Generation II (Johto)
Hoppip
Skiploom
Jumplufff
Larvitar
Pupitar
Tyranitar
Blissey
Pichu
Blissey
Mareep
Flaaffy
Ampharos
Marill
Azumarill
Panphy
Donphan
Espeon
Umbreon
Girafarig
Houndour
Houndoom
Misdreavus
Mismagius
Pineco
Forretress
Scizor
Slowking
Sunkern
Sunflora
Generation III (Hoenn)
Wingull
Pelipper
Swablu
Altaria
Seviper
Happiny
Bagon
Shelgon
Salamence
Azurill
Cacnea
Cacturne
Ralts
Kirlia
Gardevoir
Makuhita
Hariyama
Deino
Zweilous
Hydreigon
Slakoth
Vigoroth
Slaking
Snorunt
Glalie
Generation IV (Sinnoh)
Combee
Vespiquen
Starly
Staravia
Staraptor
Cherubi
Riolu
Lucario
Magnezone
Leafeon
Glaceon
Finneon
Lumineon
Gallade
Hippopotas
Hippowdon
Murkrow
Honchkrow
Shinx
Luxio
Luxray
Pachirisu
Rotom
Froslass
Generation V (Unova)
Drifloom
Drifblim
Petilil
Liligant
Zorua
Hisuian Zoroark
Cryogonal
Cubchoo
Beartic
Deerling
Sawsbuck
Tynamo
Eelektrik
Eelektross
Petitil
Lilligant
Generation VI (Kalos)
Clauncher
Clawitzer
Flabebe
Floette
Florges
Fletchling
Fletchinder
Talonflame
Sylveon
Skiddo
Gogoat
Noibat
Noivern
Generation VII (Alola)
Bounsweet
Steenee
Tsareena
Mareanie
Toxapex
Fomantis
Lurantis
Mudbray
Mudsdale
Pyukumuku
Rockruff
Lycanroc
Generation VIII (Galar)
Stonjourner
Chewtle
Drednaw
Rolycoly
Carkol
Coalossal
Cufant
Copperajah
Chewtle
Drednaw
Eiscue
Hattena
Hattrem
Hatterene
Sinistea
Polteageist
Generation IX (Paldea)
Sprigatito
Fuecoco
Quaxly
Pawmi
Lechonk
Smoliv
Cetitan
Wooper de Paldean
Fidough
Koraidon
Miraidon
References | Pokémon Scarlet Violet; trailer 1, trailer 2