HBO
House of the Dragon challenges us to find the Starbucks cups in the series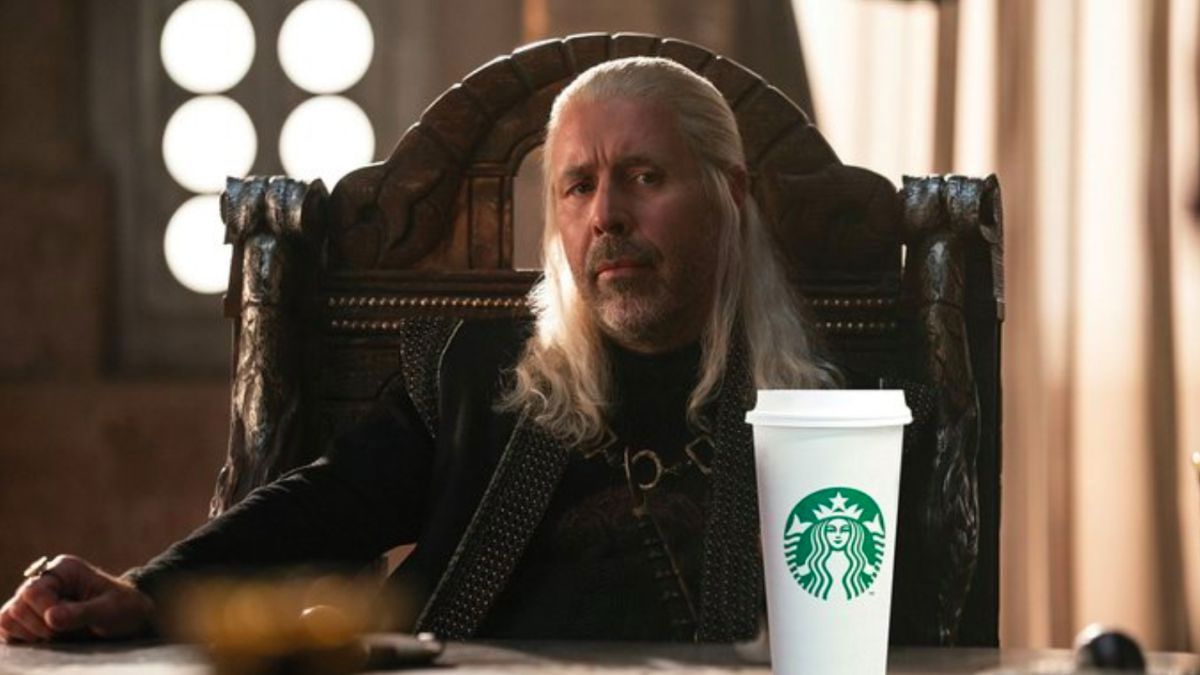 The new Game of Thrones spin-off series doesn't want to make the mistakes of the latter and promises to have removed all Starbucks cups digitally.
The Game of Thrones finale had many flaws and by "many" we mean MANY. Perhaps one of the most infamous in memory is the fateful scene in which Daenerys, Mother of Dragons and Breaker of Chains, appears drinking a Starbucks coffee as if Venti Frappuccinos were a national product of the Seven Kingdoms. A curious phenomenon of collective blindness in which neither directors, editors nor anyone else could see the cup until the episode was broadcast on HBO.
Miguel Sapochnik, showrunner of House of the Dragon, the new HBO series based on George RR Martin's universe, has joked about the scene from its predecessor and challenges fans to find any Starbucks cups from this prequel:
"The set was a very heavily policed set — there was lots of Starbucks-hunting going on. We always joked around about it, that we were going to make Starbucks goblets so at least they fit in the scene. You know what, we tried to leave them everywhere we could, so that later on we could paint them out digitally. So, what I'd like people to look for is see if you can see where the Starbucks cups were that we removed digitally after the fact, and then if you can find one, there is a prize." What's that? "A cup of coffee," he replied.
What is House of the Dragon about?
Sapochnik's series for HBO Max will be based on a new book by George RR Martin that serves as a prequel to Game of Thrones and tells the story of House Targaryen. That is to say that, fortunately, the plot does not come out of thin air or from the pen of David Benioff and D.B. Weiss (still wanted for what happened in the controversial eighth season).
House of the Dragon will be 10 1-hour chapters in which we will learn how Daenerys' dynasty settled in Dragonstone, how they conquered Westeros and how they founded the iconic Iron Throne. But it will not end there, it will also narrate how the following generations of Targaryen fought each other for power and fought a civil war that almost ended them and is known as the Dance of Dragons. George RR Martin has even claimed to be working on a sequel to the book and a second season of the series.
Source | The Hollywood Reporter