Mediatonic
Sonic arrives at Fall Guys this week: new costumes, missions and all the details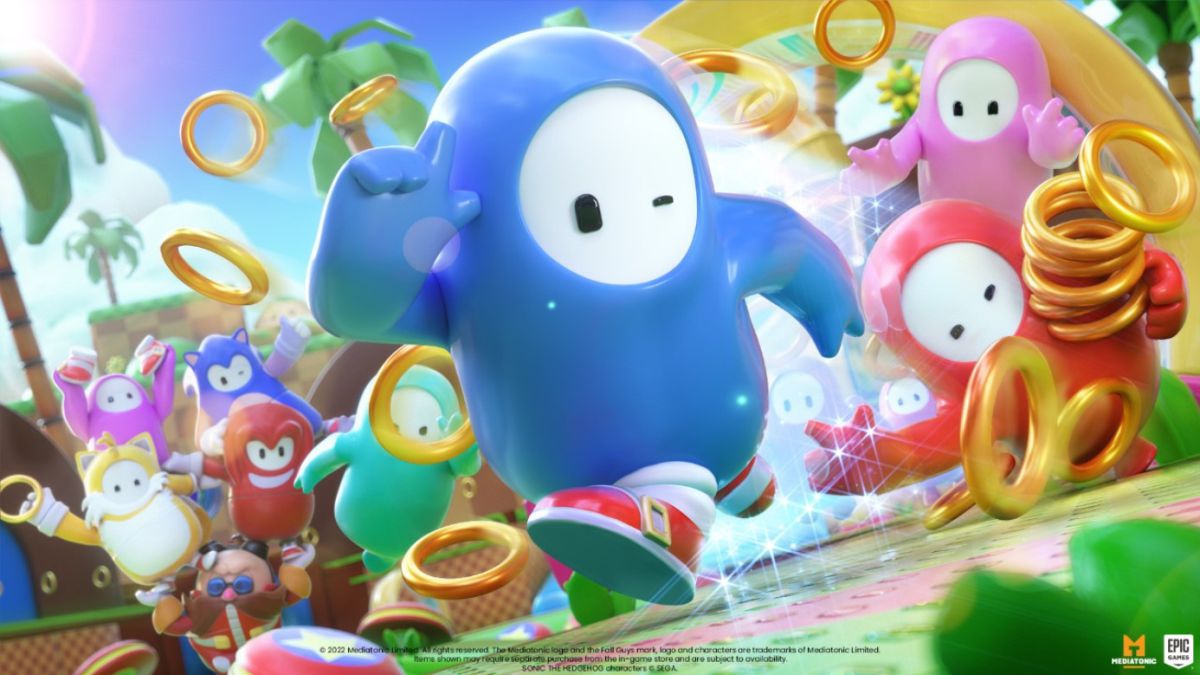 Sonic, Tails, Knuckles, Super Sonic and Dr. Robotnik will meet with the popular game. We tell you all the rewards you can collect.
Sonic and company will be available this week in an event that will be available for a limited time, so you better stay tuned to enjoy the fast-paced collaboration and get all the rewards. This event will start next Thursday, August 11 and will end on Monday, August 15. Sonic, Tails, Knuckles, Super Sonic and the evil Dr. Robotnik will meet in a new test set in a brand new level: Bean Hill Zone.
Sonic event in Fall Guys: all the rewards
Here we tell you all the prizes you can get playing in the Bean Hill Zone level, where you must collect more rings than the rest of the players.
"Bean Hill Zone" nameplate - 200 Points
200 Kudos - 400 Points
Bonus Rings Pattern outfit - 600 Points
400 Kudos - 800 Points
Sonic's iconic sneakers - 1000 Points
Sonic themed outfit
In the store you can find the new costumes dedicated to several of the most emblematic characters of the Sega franchise: Sonic, Tails, Knuckles, Super Sonic, and Dr. Robotnik, along with the Sonic Foot Tap emote.
Fall Fuys: Ultimate Knockout is available on PC, PS5, PS4, Xbox Series X|S, Xbox One, Nintendo Switch and mobile devices. It is completely free to download (free to play with additional in-app purchases). Meanwhile, Sonic and his fans have a lot more to look forward to this year: Sonic Frontiers, the hedgehog's new open-world adventure, is coming soon.
Sonic and his friends are not the only newcomers to the game; since a few days ago you can also enjoy Terry Bogard and Mai Shiranui, two classic fighters from the Fatal Fury fighting saga. Fall Guys is a game in constant update, with many new players arriving every day. Don't forget to take a look at our tips on the basic moves in the game, or when the first season will end.