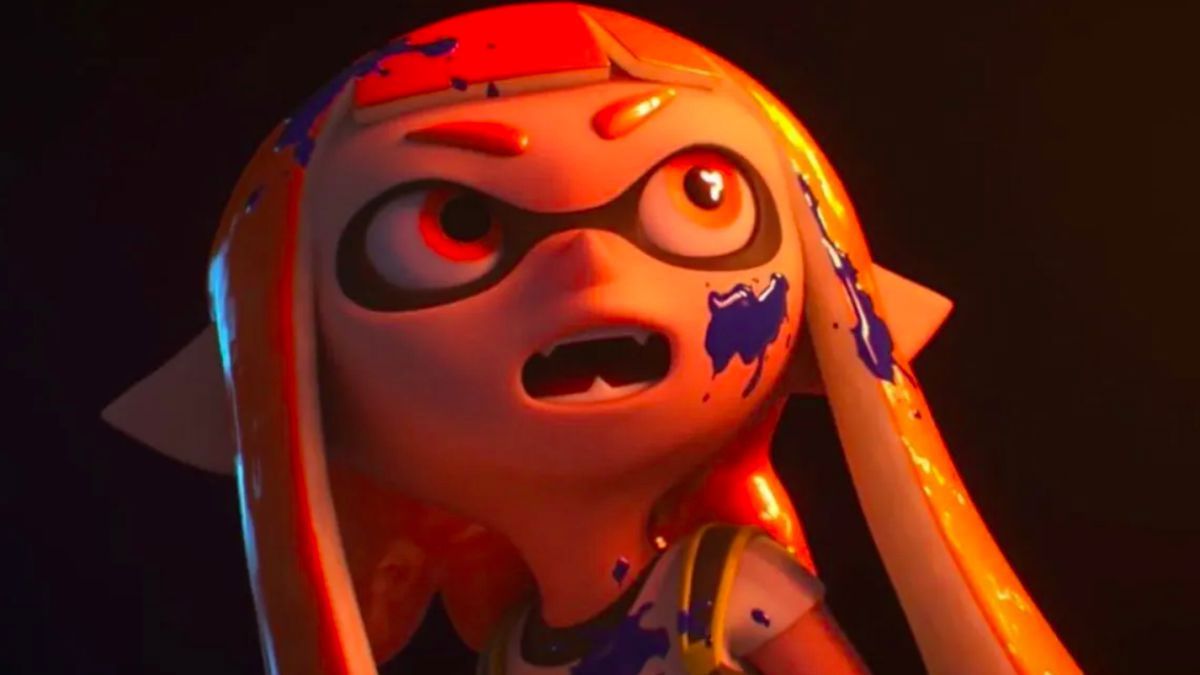 We take a look at the great new features that Splatoon 3 will bring and that make it a totally new game, the biggest and most ambitious of the series.
Splatoon 3 is just around the corner (it will be released on September 9 on Nintendo Switch) and today morning it has had its own Nintendo Direct, in which it has cleared doubts and given a resounding blow on the table. The game presents enough arguments so that no one dares to write it off as a simple expansion and we may be facing the biggest and most ambitious installment of the entire franchise. Let's take a quick look at its main new features.
Table Turf Battle: a card game within the game itself
Called Table Turf Battle, Splatoon 3 will include a new game mode in which we will fight with our rivals to achieve the same as always (being the one who manages to color the most sections of the map), but doing it like never before: through cards and 1 vs 1 turn-based games.
We will know that there will be more than 150 cards and we will be able to customize our deck, although we still need to know how to obtain these cards, the rules of these duels and the progression system, details that Nintendo has promised to share soon.
Tricolor Turf War: massive matches between three teams of 4 players
Splatfests, the events where you had to choose sides and take sides on life and death questions (such as whether ketchup or mayonnaise, vampires or lycanthropes, money or love is better) will be back in Splatoon 3, but with a crucial new feature: there will now be three options to choose from.
The Splatfests thus lead to a mode called Tricolor Turf War in which, for the first time, there will be three teams inking at the same time. The first Splatfest will land on August 27 and the question is clear: rock, paper, scissors?
Splatoon 3 will have the largest arsenal of the series and kill streaks
The Nintendo Direct of Splatoon 3 has also served to confirm that this is the game with the most weapons in the history of the series. Largely because "all the basic weapons from previous games will be available" and that already guarantees at least 50 weapons. Not only will there be new variations of the weapons we knew, but we will also find new types of weapons.
In addition to these are the so-called special weapons, weapons out of the ordinary that are unlocked after filling a new inking meter. Something like a killing streak. An example is the Tacticooler, a weapon that deploys a fridge and gives drinks to our team that generates different effects, such as temporarily increasing speed. Or the Wave Breaker, a kind of radar that damages the opponent and marks his position.
But not all of them are strategic. There is the spectacular Reefslider, total offense, which attacks opponents and explodes in a circular attack. There will also be the return of special weapons such as Tenta Missles, Ink Jet, Ink Storm, Ultra Stamp and Booyah Bomb.
A new level of customization
Accessories, clothing and footwear, and cosmetics in general, always have been important in Splatoon and this third installment will take the theme to a new level. Not only will there be more stores than ever (Naut Couture, Man-o'-Wardrobe, Crush Station), but we will also have to buy and get power-ups to attach to these cosmetics to give us a boost of speed, for example.
The updates don't end there. We will be able to save our favorite outfits and combinations. There will be a test area to practice with the arsenal and such mixtures. We will have a space to watch, record and share the replays of the fights on social media. Even a lobby with holograms of our friends to invite them or join them, where the star is the locker room, where we can put the stickers and objects we want and how we want to define our style to other players, as if it was Animal Crossing.
Horde Mode 2.0
One of the big surprises of Splatoon 2 was the Salmon Run mode, a series of missions that could only be completed in co-op and were increasing in difficulty until they became hopelessly complex. Although it gave for a lot of hours, it ended up being repetitive and it was annoying that it was only available during certain hours of the day. All that is over in Splatoon 3.
Salmon Run: Next Wave, its new name, will be available at any time of the day and will include a lot of new bosses, such as the Slammin' Lid, Big Shot or the King Salmonid. There will be a greater variety of scenarios and special seasonal events only Salmon Run mode, which will be called Big Run and will be the biggest challenges of Splatoon 3. If the original mode offered about twenty hours, watch what can give the new Salmon Run.