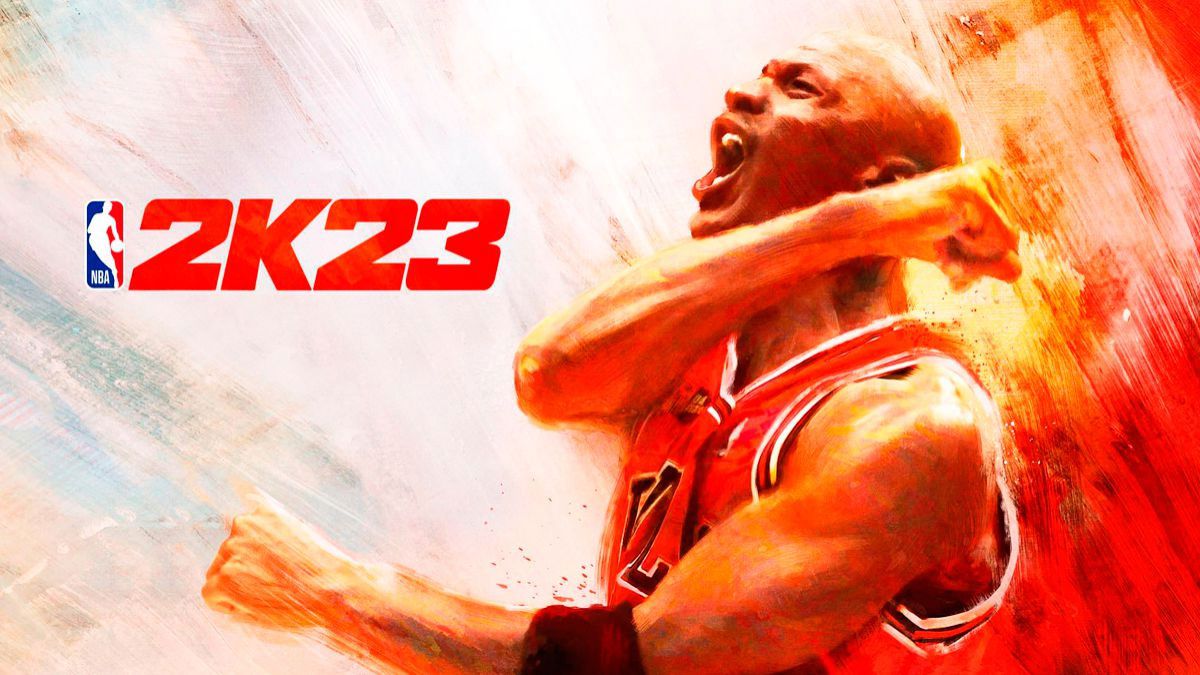 We attended a virtual presentation by Visual Concepts to discover what the new Jordan Challenge we will experience in NBA 2K23 will be like.
At the end of this 22/23 season that is about to start, it will be exactly 20 years since Michael Jordan retired for good from basketball, which means that since then, there are many generations who believe that LeBron James is the best player in the history of the sport. For this reason, NBA 2K23 is surely the best time to bring back one of the most beloved game modes ever in the saga, The Jordan Challenges, first appeared in NBA 2K11 and revived this time. The new console generation is more than enough reason to recreate those great moments of The GOAT's career, from his winning basket in the 1982 NCAA final to the last shot that ended the season known as The Last Dance. In MeriStation we were able to attend a virtual session with Visual Concepts in which they detailed this mode in depth, which promises to evoke what we saw back in 2010 and certainly brings back great memories.
As we said before, and as Erik Boenisch claimed, there are many NBA 2K players who don't know Jordan beyond YouTube highlights or old-time stories from an older brother or their own father. For this reason, they believe it was time to offer us this game mode again and remember his great performances and that he won six titles in a decade, something that no one had achieved since the recently deceased Bill Russell in the 60s.
To recreate those great moments of basketball history in Visual Concepts have implemented, first, a series of filters to mimic the broadcasts of the 80s and 90s, in addition to applying elements of the time - such as the great song Sirius, by Alan Parsons Project - and commentators of the time. One of them will be Mike Fratello, one of the most renowned coaches of the time, having served on the benches of Atlanta and Cleveland, among others, making him one of the many victims of His Airness.
Speaking of victims, one of the most striking aspects is the presence of introductory videos with interviews to some of the protagonists of those games. Thus, great legends such as Kareem Abdul-Jabbar, Dennis Rodman or Phil Jackson, first-hand witnesses of some of Michael Jordan's great performances. No, we don't think Isiah Thomas will appear.
In short, these are the 15 challenges that we will have to overcome in this mode. We must also note that each of them has 3 challenges to complete, which will give us a star. From 40 stars, we can get rewards for the My Team, My Career and The City modes:
1982 NCAA Final North Carolina vs Georgetown
1984 Olympic team training camp vs. NBA all-star team
1986 first round of playoffs, Bulls vs Celtics
1988 All Star
1988 first round of playoffs, Bulls vs Cavaliers
1990 Bulls vs Hawks
1990 Bulls vs Cavaliers
1990 Conference Finals, 1990, Bulls vs Pistons
1991 Finals, Bulls vs. Lakers
1992 Finals, Bulls vs Blazers
1995 Bulls vs Knicks
1996 Finals, Bulls vs Sonics
1997 Finals, Bulls vs Jazz
1997, Bulls vs. Lakers
1998 Finals, Bulls vs Jazz
How the game has changed in 30 years
As nostalgic as you may be, you have to admit one thing: today, in the year 2022, it is difficult to watch a game from the 80's unless you are going to enjoy the presence of some of these legends: Magic, Bird, Kareem, Wilkins, and of course, Jordan himself. And the fact is that seeing 7 or 8 players in the zone or, at most, in a space of 4 square meters, meant that basketball in that decade had unexplored territories, such as the newly imposed 3-point line, and where shooters were a rara avis. Those were times when, for the most part, the great power forwards were the dominant species, with Kareem already in his twilight years -but with a great performance for his age-, two regulars of the low post like Olajuwon and Ewing burst in, to later give way to Mutombo, Mourning and, of course, the great Shaq.
Well, all these changes have been the biggest task for Visual Concepts when creating these Challenges. Thus, we will not only see a slower pace in the game, but a greater use of the low post as an offensive resource, as well as the middle distance, achieving it through some tweaks to the artificial intelligence, player trends and playbooks. Yes, playbooks from coaches like Dick Motta, Phil Jackson, Lenny Wilkens, Jerry Sloan and more have been added to the game!
We will also see a more physical basketball, in which more contact is allowed, especially thanks to more permissive rules, the paradigm of this being the Detroit Pistons, who, under the nickname of Bad Boys, won two consecutive titles in 1989 and 1990. Indeed, we will witness the Jordan Rules, imposed by Chuck Daly, and according to which the Bulls legend could not finish near the hoop without taking "a message" from Laimbeer, Rodman, Mahorn, among others.
Obviously players have also evolved, not only physically, but also in terms of individual technique. Resources such as Harden's size up, the eurostep popularized by Ginobili and Wade or Bodiroga's whip -yes, the patent for this move is not Westbrook's- will not be present in these games. But on the other hand, we will see signature moves of the players of the time: Magic's no-look passes, Worthy's elegant layups, Isiah Thomas' dribbling... And of course, the gestures that made those moments magical: the shrug against the Blazers, the celebration of "The Shot" over Craig Ehlo, The Last Shot over Russell... All these moments are recreated to make us feel that we are really experiencing them all over again.
All these historic moments can be enjoyed from September 8, when NBA 2K23 will be released for PS4, PS5, Xbox One, Xbox Series and PC. In the meantime, find out all the news about its gameplay in a previous article.