EA Sports
Ted Lasso and his AFC Richmond officially arrive on FIFA 23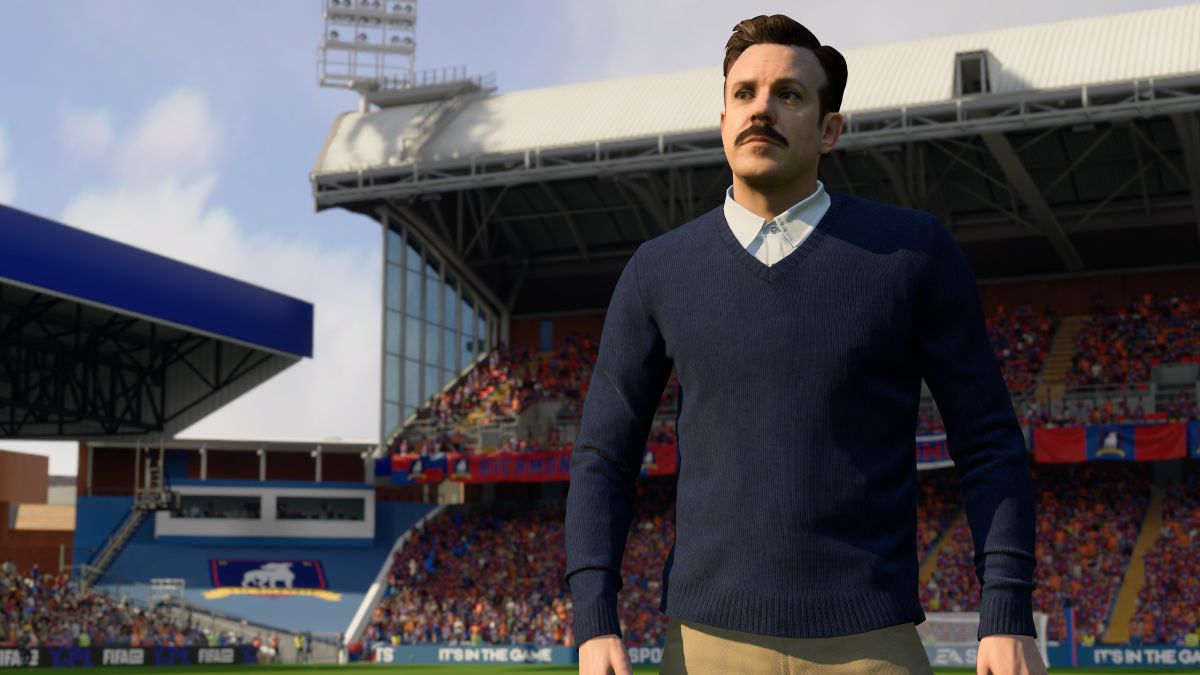 Warner Bros. and EA Sports are collaborating to bring elements of the Ted Lasso series to FIFA 23, including the coach, the team and its stadium.
Ted Lasso has undoubtedly become the biggest pillar of Apple TV+ in recent years. The sports comedy has allowed thousands of fans to laugh behind the performances of Jason Sudeikis, who dons his unmistakable mustache to lead AFC Richmond to success. EA Sports hasn't looked away: we'll be able to play with them in FIFA 23.
Ted Lasso comes to FIFA 23
AFC Richmond will be one of the playable teams in the FIFA 23 catalog in all its game modes. You will be able to play friendly matches, progress them in career mode or take them into multiplayer through online seasons. A range of club-related cosmetic and club items are also expected to be available at launch in Ultimate Team and Clubs Pro. You will be able to obtain these by completing objectives and challenges from day one.
Ted Lasso will be controllable as a career mode manager with the same appearance as in the series. And if you prefer Pep Guardiola or another real manager controlling AFC Richmond, you can also. These contents will be accompanied by the presence of Nelson Road, the team's stadium. Dani Rojas, Roy Kent, Sam Obisanya and Jamie Tartt are some of the players who will be part of the squad. You can find them in the "Rest of the World" league.
"In a short time and with limited prior experience, Ted Lasso has become a cultural phenomenon, bringing the passion of football and the power of belief to life for millions of fans across the globe," David Jackson, vice president of the FIFA brand at EA Sports, explained in a press release. "We're thrilled to welcome both Ted and AFC Richmond to FIFA 23.."
Remember that FIFA 23 will arrive next September 30 on PS5, PS4, Xbox Series X|S, Xbox One, PC, Google Stadia and Nintendo Switch.
Source | EA Sports' press release