HBO
HBO is 50 years old, here's its top 10 series of all time according to IMDB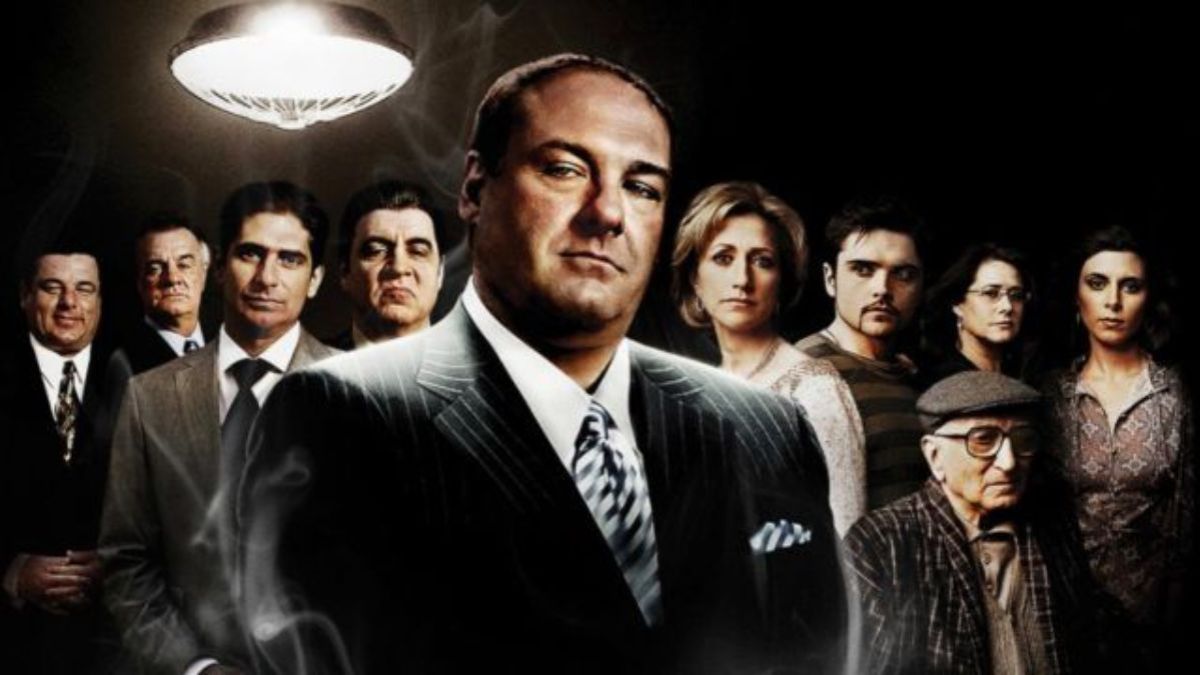 The Sopranos, The Wire, Game of Thrones… we take a look at the top 10 HBO series in celebration of the TV channel turned streaming service's 50th birthday.
HBO is celebrating a big anniversary. The cable TV channel, first in television history, is 50 years old today and has already transformed into a streaming platform. Throughout the years this company has managed to adapt and keep doing history with some of the biggest and most popular series and events of all time.
To celebrate the occasion we've decided to look at the best of the best with HBO's 10 best series (according to IMDB). We're talking about a list of recommendations that don't miss the mark, and are sure to capture your attention and imagination. Stories with all kinds of dramas and thrill, with space for humor and fantasy.
Band of Brothers
IMDB Score: 9.4
Seasons: 1 (10 episodes aired in 2001)
Synopsis : "The story of Easy Company, 506th Regiment of the 101st Airborne Division, U.S. Army. Based on interviews with survivors of Easy Company, as well as soldiers' journals and letters, this 10-part series chronicles the experiences of these young men who knew extraordinary bravery and extraordinary fear."
The Wire
IMDB Score: 9.3
Seasons: 5 (60 episodes from 2002 to 2008)
Synopsis: "From the drug-infested streets of West Baltimore to the corruption of City Hall, The Wire chronicles the tribulations of a post-industrial American city. Viewed from the perspectives of both the police and their targets, the series captures a world where easy distinctions between good and evil, and crime and punishment, are challenged at every turn."
Game of Thrones
IMDB Score: 9.2
Seasons: 8 (73 episodes from 2011 to 2019)
Synopsis: "Based on the best-selling book series "A Song of Ice and Fire" by George R.R. Martin, this sprawling HBO drama is set in a world where summers span several decades and winters can last a lifetime. From the scheming south and the savage eastern lands, to the frozen north and ancient Wall that protects the realm from the mysterious darkness beyond, the powerful families of the Seven Kingdoms are locked in a battle for the Iron Throne. This is a story of duplicity and treachery, nobility and honor, conquest and triumph. In the Game of Thrones, you either win or you die."
The Sopranos
IMDB Score: 9.2
Seasons: 6 (86 episodes from 1997 to 2007)
Synopsis: "An innovative look at the life of fictional Mafia Capo Tony Soprano, this serial is presented largely first person, but additional perspective is conveyed by the intimate conversations Tony has with his psychotherapist. We see Tony at work, at home, and in therapy. Moments of black comedy intersperse this aggressive, adult drama, with adult language, and extreme violence."
Succession
IMDB Score: 8.8
Seasons: 3 (29 episodes since 2018)
Synopsis: "The Roy family is known for controlling the biggest media and entertainment company in the world. However, their world changes when their father steps down from the company."
Curb Your Enthusiasm
IMDB Score: 8.8
Seasons: 11 (110 episodes since 1999)
Synopsis: "He's got it all: a loving wife, good friends, a successful career, a great home...what could possibly go wrong for Larry David? Seinfeld co-creator Larry David stars as himself in this hilarious, off-kilter comedy series that presents an unflinching, self-deprecating depiction of his life."
Rome
IMDB Score: 8.7
Seasons: 2 (22 episodes from 2005 to 2007)
Synopsis: "In this British historical drama, the turbulent transition from Roman republic to autocratic empire, which changed world history through civil war and wars of conquest, is sketched both from the aristocratic viewpoint of Julius Caesar, his family, his adopted successor Octavian Augustus, and their political allies and adversaries, and from the politically naive viewpoint of a few ordinary Romans, notably the soldiers Lucius Vorenus and Titus Pullo and their families."
Six Feet Under
IMDB Score: 8.7
Seasons: 5 (63 episodes from 2001 to 2005)
Synopsis: "A chronicle of the lives of a dysfunctional family who run an independent funeral home in Los Angeles. Nathaniel Fisher, his wife Ruth, and their children David and Claire run a small funeral business that offers the best care to be found anywhere close by. Prodigal son Nate Jr. arrives home for Christmas just as his father is killed by a bus, and has to stick around when he and David are willed the funeral service together. How does a family who helps others deal with grief deal with its own?"
Oz
IMDB Score: 8.7
Seasons: 6 (56 episodes from 1997 to 2003)
Synopsis: A series chronicling the daily activities of an unusual prison facility and its criminal inhabitants. OZ chronicles McManus' (Terry Kinney) efforts to control the inmates of Em(erald) City as well as the drug trade and the violence. This experimental prison unit is an utopian place, clean, modern and even beautiful. Emerald City looks to rehabilitate its inmates, but nothing is as it seems".
Deadwood
IMDB Score: 8.6
Seasons: 3 (36 episodes from 2004 to 2006)
Synopsis: "The town of Deadwood, South Dakota in the weeks following the Custer massacre is a lawless sinkhole of crime and corruption. Into this uncivilized outpost ride a disillusioned and bitter ex-lawman, Wild Bill Hickok, and Seth Bullock, a man hoping to find a new start for himself. Both men find themselves quickly on opposite sides of the legal and moral fence from Al Swearengen, saloon owner, hotel operator, and incipient boss of Deadwood."