Offworld Industries
Starship Troopers is back with a 12 player co-op First Person Shooter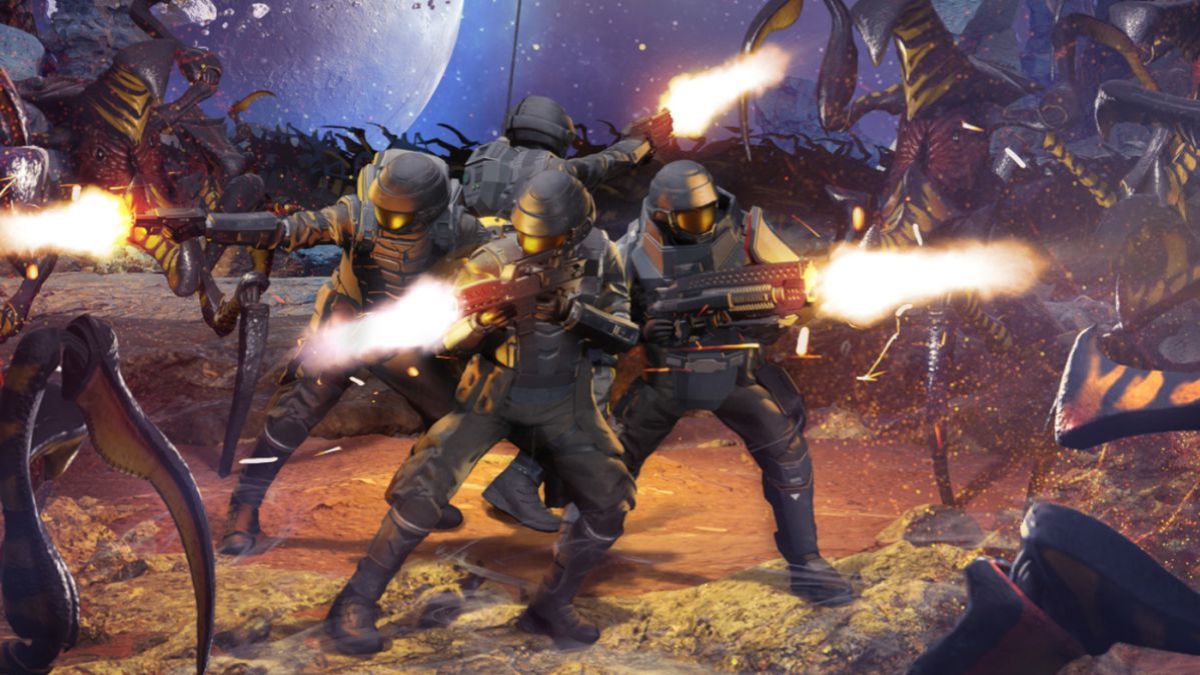 Offworld Industries has revealed the first details of their new PvE shooter for up to 12 people, set in the Starship Troopers universe.
Starship Troopers, the mythical 90s sci-fi movie about humans fighting against giant alien bugs all around the galaxy, is about to turn 25 years old, and Offworld Industries wanted to celebrate the anniversary by showing off their newest title: Starship Troopers: Extermination. This First Person Shooter is setting its aim on a 12 player co-op experience in which we'll need to team up for a chance against endless hordes of giant killer bugs that want to devour us, and the rest of humanity.
Non-stop action for up to 12 players
This new title for the franchise seems to be (up until now) a PvE offering that'll launch on Steam at some point of 2023, although we still don't have a specific date. The creators have announced that they plan to launch the game in early access, with constant updates and upgrades of the game's mechanics and assets with the help of active players.
If you'd like to know more, there's already a teaser trailer of the game, as well as a first taste of gameplay, shared by IGN and Offworld Industries, that are packed with bug squashing, base building, and more anxiety than any arachnophobe would ever need in their life.
Gameplay-wise, Starship Troopers: Extermination is planning on delivering a survival and base-building experience intertwined with the shooting, all in the name of holding off against the constant attacks of the alien menace. Players will have a choice of three soldier classes: Assault, Support, and Defense,. Meanwhile,the bugs have different typologies that differentiate between their abilities and looks: Drone, Warrior, Gunner, Plasma Grenadier, and Tiger Elite. Then again, this could all be expanded or changed throughout the development process.
The game's large scale battles for up to 12 players will require the use of every mechanic in the game for players to have a chance of survival. In each match you'll also be able to upgrade your player's abilities, equipment, and also be able to upgrade your base. All the while, a ping-based comms system will allow the entire team to communicate quickly and efficiently without needing to rely on a voice chat.
Starship Troopers: Extermination will launch on Steam through Early Access on 2023.
Source | Offworld Industries | Steam