Amazon Prime Video
Henry Cavill is working on a Warhammer 40K live-action series on Amazon, as well as a Cinematic Universe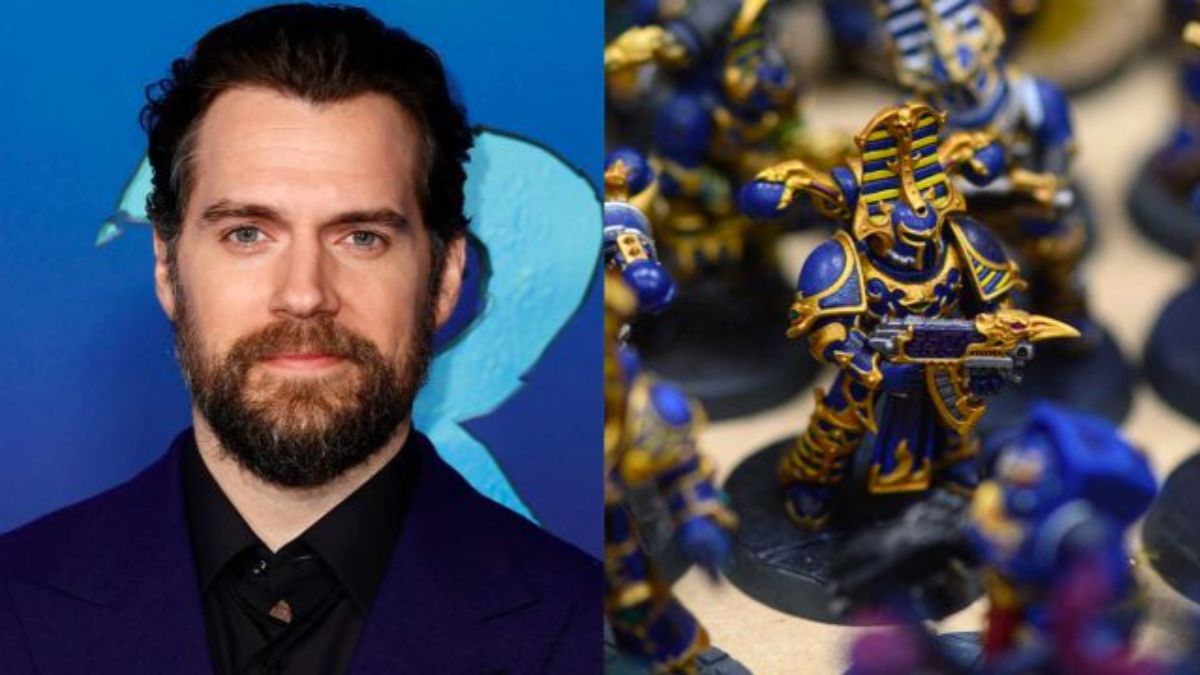 Leaving behind Superman and The Witcher, the actor will focus on his love for Warhammer 40,000 by starring and producing its first live-action adaptation, and a Cinematic Universe
It's been a pretty bumpy year for Henry Cavill. The famous actor has had to say goodbye to two of his biggest roles, Superman and Geralt of Rivia. What's worse is that some people think he left the Netflix series to go back to being the Man of Steel, and DC left him hanging, with him having nothing to show for. But it seems that was not the case, and there was something even bigger for him brewing in the deep darkness of grimspace: The Hollywood Reporter had just announced that the actor's next project is a live-action adaptation of Warhammer 40K with Amazon Prime Video, and Cavill has just confirmed it.
From rumors to incredible truth
According to the report, Amazon had been in "very advanced conversations" with Games Workshop to get the rights to the universe. With them, the production house would try to create a high budget series alongside Vertigo Entertainment (with whom they're already working to make Horizon Zero Dawn's adaptation). While there's no details yet, the article guaranteed that Henry Cavill would be part of the deal, with him acting as both star and producer of the show.
Now, the very actor posted a message on his personal Instagram account revealing that this is really happening: "For 30 years I have dreamt of seeing a Warhammer universe in live action. Now, after 22 years of experience in this industry, I finally feel that I have the skill set and experience to guide a Warhammer Cinematic Universe into life. Partnering with Natalie Viscuso at Vertigo has been a blessing beyond words, without her we might not have found the perfect home at Amazon."
Cavill continued by giving us a small hint of what's to come, and while they're still looking for a director,writer, creative lead and everything needed to actually film a series, what he promises sounds pretty big. "Having a home like Amazon will give us the freedom to be true to the massive scope of Warhammer. To all of you Warhammer fans out there, I promise to respect this IP that we love. I promise to bring you something familiar. And I endeavour to bring you something fantastic that is, as of yet, unseen."
Cavill's dream is coming true
For fans of the British actor, his relationship with Warhammer will come as no surprise. Ever since the pandemic started, Cavill has been very vocal about his hobbies, ranging from PC Gaming to his love of painting Warhammer miniatures. This is why we have to imagine that there was absolutely no way he would reject the idea of working on the first ever live-action adaptation.
A couple of months ago, he even spoke about his visit to Warhammer World, which is basically the world's biggest Games Workshop store, exhibition center, bar, and gaming room for the franchise. His growing revelations about how much he knows of the lore, creatures, and stories had been itching away at his fans' minds like the Warp was taking over, and now all of their theories seem to converge into reality.
A golden age of Warhammer video games
As if this wasn't enough good news, Games Workshop has also been having some of its greatest years in the world of Warhammer video games. Last month saw the release of Warhammer 40,000: Darktide, a new 4 player co-op shooter created by the developers of the Vermintide series, while next year we're getting the long awaited sequel of Warhammer 40K: Space Marine.
Space Marine 2 is a direct sequel of the 2011 game by Reli Entertainment that tells the story of Captain Titus of the Adeptus Astartes, Ultramarine chapter, as he and his battle brothers descended upon a forge world to deal with an Ork WAAAGH (Warband). After the events of that game, he was prosecuted as a heretic, but it seems he only was demoted to Lieutenant, back in the sequel as a Primaris Space Marine and ready to deal with a Tyranid infestation. Space Marine 2 is coming to PC, PS5, and Xbox Series X|S in 2023.