Rockstar Games
GTA Online: new arsenal, community series, and all the news from January 12 to 18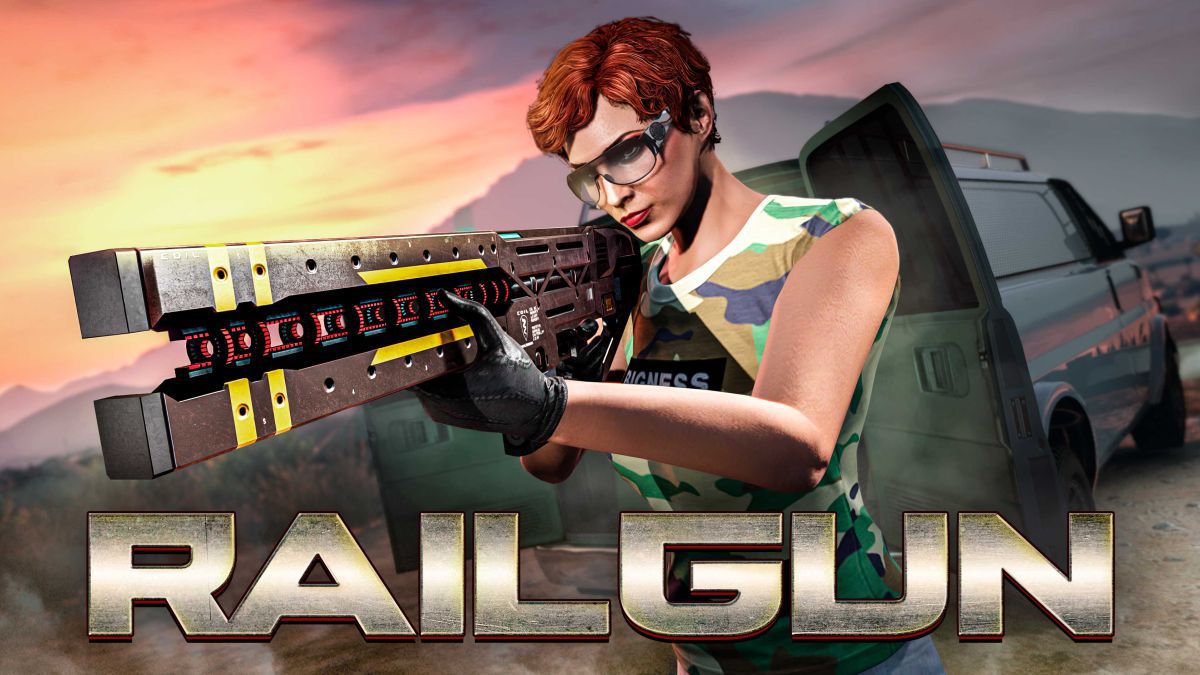 Rockstar Games presents the weekly update for GTA V's popular multiplayer mode, this time with new missions, discounts, giveaways, and much more.
One more week, Rockstar Games presents the weekly news of GTA Online, this time with the new mobile arsenal as a great claim, a Vapid Speedo with an inventory that changes every week and offers weapons, ammunition, and high-end armor. In addition, you can get your hands on the powerful and rare Railgun, with discounts on various weapons:
Railgun
Combat Shotgun
Assault Shotgun
SMG
Assault Rifle
Heavy Sniper
Compact EMP Launcher
RPG
Knife
Baseball Bat
Molotovs
Proximity Mines
Grenades
In addition, GTA+ members can enjoy even better discounts on many of the listed items, including an exclusive 50% discount on the combat shotgun, and exclusive weapon tints and finishes.
Hard Mode Event: The First Dose
The First Dose missions offer 50% more GTA$ and RP this week, and completing them in the newly added hard mode option will net you rare and hard-to-get items for your collection. The First Dose hard mode event will be available until February 8, so you'll have plenty of time to get your hands on the following rewards, which will be delivered by February 17:
Green Fooligans MTL Brickade 6x6 livery
Safari Ranger Överflöd Entity MT livery
Speed Demon Übermacht Cypher livery
Kisama Drifter Annis 300R livery
On the other hand, the community series offers double GTA$ and RP, available in Legion Square. And GTA Online players on PS5 and Xbox Series X|S can't miss this week's exclusive content with the premium test ride Grotti Brioso R/A and the HSW time trial.
Let's move on to the cars; stop by the Premium Deluxe Motorsport Showroom to get your hands on the Vapid Dominator ASP (Muscle, 30% off), Grotti Furia (Super), Declasse Drift Tampa (Sport), Enus Windsor (Coupe), and Declasse Hotring Sabre (Sport). Meanwhile, the Luxury Autos dealership offers the Dinka RT3000 (Sport, 30% off) and the Truffade Nero (Super).
On the LS Car Meet test track you can test drive the Annis ZR350 (Sport), Obey 10F (Sport), and Pfister Comet S2 (Sport). And if you finish in the top three in the LS Car Meet series five days in a row, as a reward for this unique feat you'll receive the keys to a Vapid Caracara 4x4 (Off-Road). Want a brand new Dinka Jester RR (Sport) for free? Try your luck at The Diamond Casino & Resort's Fortune Roulette and hit the jackpot.
As for discounts we find that the bunkers and their corresponding improvements and modifications this week have a 30% discount. And if you want more vehicles on offer you have:
Karin Previon (Coupe) – 30% off
Dinka RT3000 (Sport) – 30% off
Vapid Dominator ASP (Muscle) – 30% off
Karin Sultan RS (Super) – 40% off
GTA+ members will enjoy an assortment of perks to complement the new Los Santos Drug Wars update, such as:
Free Acid Lab Upgrade for the new MTL Brickade 6x6 and 50% Faster Acid Production Speeds
A Buckingham Alpha-Z1 airplane and LSIA Hangar A17
1.5X GTA$ and RP on First Dose Missions
1.5X GTA$ for Payphone Hits and Assassination Bonuses
The Have You Seen Me? Sweater, The Red-nosed outfit, and The Nutcracker outfit
Finally, GTA Online players who link their Rockstar Games Social Club and Prime Gaming accounts before January 25 will receive the festive Sprunk snowflake sweater and a one-time payment of $125,000 GTA$ for playing anytime this week.
Source | Rockstar Games